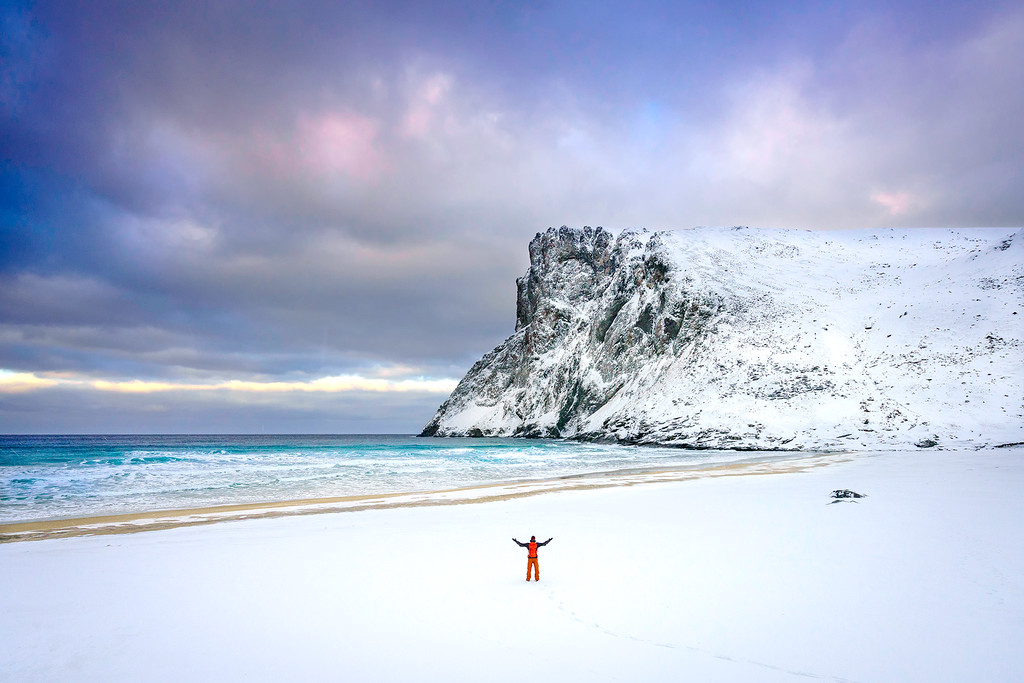 5 Ways Travel Opens Our World
Travel Tips
No matter what your reason for traveling is, there's no denying that travel can change a person. I'm certainly not the same person I was when I started traveling more than five years ago.
In fact, I'm not even the same person I was just one year ago. The more of the world you see, the more you learn about that world and about yourself — plus where you fit into the mix.
"Certainly, travel is more than the seeing of sights; it is a change that goes on, deep and permanent, in the ideas of living." – Mary Ritter Beard
They say that travel is one of the best educations. But it's not just facts and historical dates you learn as a traveler. Travel also opens your eyes – and in turn opens the world to you.
This month I've partnered up with the flight search experts at Momondo to share some of the different ways travel has opened my world after 5 years of travel adventures.
Eating Scorpions in Thailand
1. Be Open
Mark Twain once said that "travel is fatal to prejudice, bigotry, and narrow-mindedness." When you travel to countries very different than your own, you're given a chance to set aside your conceptions (or misconceptions) and observe how things really are.
When you set aside your prejudices and open yourself to new cultures and experiences, you're not just opening your mind to new languages or food or music – you're also opening your mind to new ways of thinking, living, and understanding.
Even though you may feel like you have nothing in common with the person sitting across from you on the bus 10,000 miles from home, the reality is that, as humans, our similarities far outnumber our differences. Once you are open to this concept, you quickly start noticing the things that all strangers – regardless of race or religion or way of life – have in common.
And suddenly the world becomes a lot less intimidating.
Making New Friends In South Africa
2. Talk To Strangers
Growing up, your parents probably taught you all about "stranger danger." But forget about that when you're traveling. When you're open and open-minded on your travels, you'll want to talk to that stranger on the bus or that tuk-tuk driver or that surfer who just caught that awesome wave. It's the locals in a destination who know the best places to eat or the best spot to catch a sunset.
When you talk to strangers, you also help break down barriers. When you can share a joke with someone who doesn't speak your language or make an effort to communicate with a shy kid on the street, you make a connection. And connections are what help strangers become friends.
Moto Taxi Ride
3. Just Say Yes
You don't have to be an adrenaline junkie to enjoy traveling. In fact, you don't even have to be all that outgoing at all (I know plenty of people who identify as introverts who still love to travel). The trait you do need is the ability to just say YES.
Travel is sometimes just about the destination – the beaches and colorful towns and snowy landscapes. But often it's just as much about what happens along the way. Say yes to a ride on the back of a motorbike. Say yes to that scorpion on a stick. Say yes to a polar plunge in frigid Arctic waters. To steal Nike's slogan: "Just do it!" You'll be surprised at how much you're capable of doing if you allow yourself to be spontaneous once in a while.
Trekking in Greenland
4. Stay Curious
We've already talked about being open and open-minded on your travels. And one of the best ways to facilitate this to stay curious and continue pushing yourself.
Talk to that stranger on the bus even if you're a bit shy. Hike a little further to see what's over that next ridge even if you're tired. Find out what will happen if you face your fear of heights or spiders or deep water. I think all travelers are inherently curious people, but cultivating and expanding that curiosity on the road is important, too.
Playing with Northern Lights in Iceland
5. Inspire Others
When you talk to strangers and say yes to adventure and open your mind to things that are "different," you often become kind of different yourself. As a travel blogger, I'm always aiming to inspire people to get out of their comfort zones and open themselves up to the world.
I want to convince people that traveling doesn't have to be scary, and I do this by showing people the world through my eyes.
You don't have to be a travel blogger to inspire others though. Simply telling your friends and family about the great new dish you had in Mexico or the interesting history you learned about mosques in Turkey can go a long way in inspiring others to travel and open their minds, too.
Let's Open Our World!
My friends at Momondo believe that "the world is open to those with an open mind," and want to know how traveling has affected YOUR view of the world around you.
They're even running an Instagram competition where you can win a 360fly camera by showing them how you're playing your part in breaking down barriers and opening your mind.
Visit LetsOpenOurWorld.com to learn more & enter for a chance to win. ★
How has travel opened your world? Let me know in the comments!
This is a post from The Expert Vagabond adventure blog.
Source: expertvagabond.com