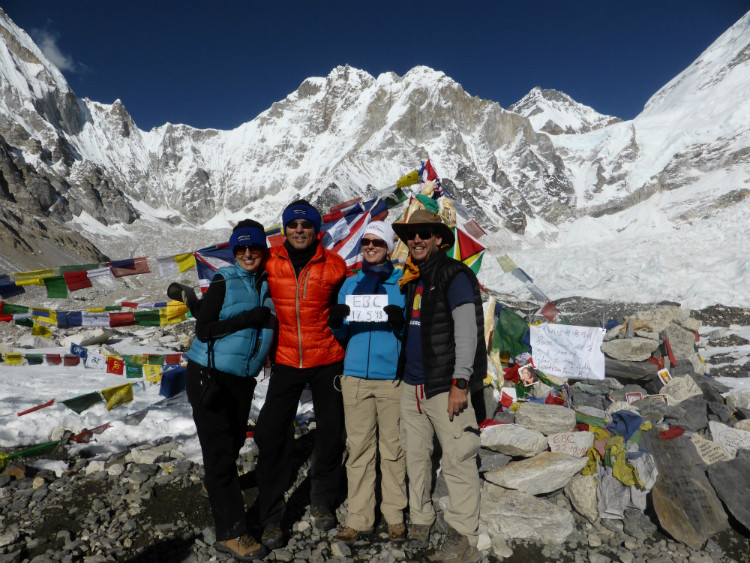 You mean you haven't already done it yet? That's OK. Don't panic! It's certainly not too late. Luckily there are a few very good arguments in favour of leaving it until you've turned 40. If you're anything like me, you have no idea how the world actually works until you're 30. Then for many, this decade is taken up with starting a family, establishing a career & discovering humility. When 40 comes along you're a little more immune to the pressures the world puts on you – who you should be, what you should look like… It's experiences that become more important than anything else, and you become acutely aware of time. So our view is to not squander life's most valuable commodity once the 4-zero hits. Here's the top 5 arguments to get that 40 year old self booking a trip somewhere amazing…
You make better choices
You're older, probably need to exercise more, and have some grey poking through, but you sure do make sounder decisions now. Gone are the days when you'll book a boozy trip to Thailand, lie on a beach and go home with nothing really to show for it. Your adventure travel choices are still based on an element of escape, but because your time is valuable, that hiking trip in Nepal or the overnight stay in a New Zealand mountain hut is likely to have come from a more considered position, and be more fulfilling than a trip to Cancun that you can hardly remember apart from the neon lights.
Because life is short
The clock is ticking. It's that simple really. You only get one shot at this whole life thing so you might as well make it count. Experiences are what you'll take to your final days, and they do shape you. Given that you now make better choices, you'll also know that you're still mobile (and will be for quite some time if you stay in shape!) and more than capable of hiking to Machu Picchu or all to yourself?
No more slumming it
When I was 20, I felt obliged to stay in crowded, cold (or sometimes unbearably hot) hostels with simply awful facilities, eat cheap horrible food, and travel in a bus where there wasn't room to scratch yourself. Part of that obligation was financial, but if I'm honest it was mostly because it was just what I thought was expected of me. But I'm not sure I actually enjoyed it that much – people snore, arrive late, chose to play drunken card games at 2am, get sick from eating terrible food, miss buses…. When you're 40, there's simply no pressure to slum it anymore, and you're happy to say you want somewhere comfortable and memorable to stay, and you enjoy it. You've just hiked through virgin rain forest to see a spectacular glacier on the west coast of the South Island, why wouldn't you want to kick your feet up in a comfortable lodge room with a glass of wine and some local cheese?
It's the small things that matter
I used to think it was only the grandiose experiences that mattered to me. Kayaking class V rivers, surfing in the Mentawai Islands – the sort of thing I took away from my adventure travels. It's now the brief encounters, momentary observations and flashes of uniqueness of a place that etch themselves in my memory. That's down to a more discerning travel palate. A chance encounter with school children while on the trail to the Annapurna Sanctuary in Nepal, waiting for the sheep on the road to part while we drive through to Mt Cook National Park in New Zealand, an ice cream in the sun in El Calafate, Argentina – these things will never leave me, and add so much to my travel memories.
– Phil, Active Adventures Director
Source: expertvagabond.com