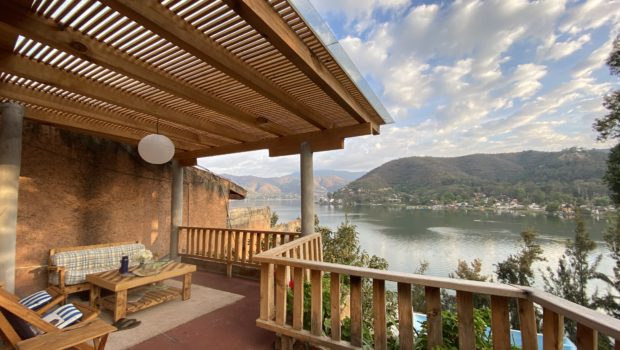 The first thing you notice is the spectacular view. During my first visit to Valle de Bravo, the popular weekend vacation destination in Mexico, my best friend Mark and I stayed in a rather unique Airbnb apartment. Here's what we liked about the experience.
Set on a hill overlooking Lake Avandaro, this quirky, charming Airbnb apartment features two bedrooms, a full kitchen and three living areas, one of which is a covered terrace with a picture-perfect vista of the lake.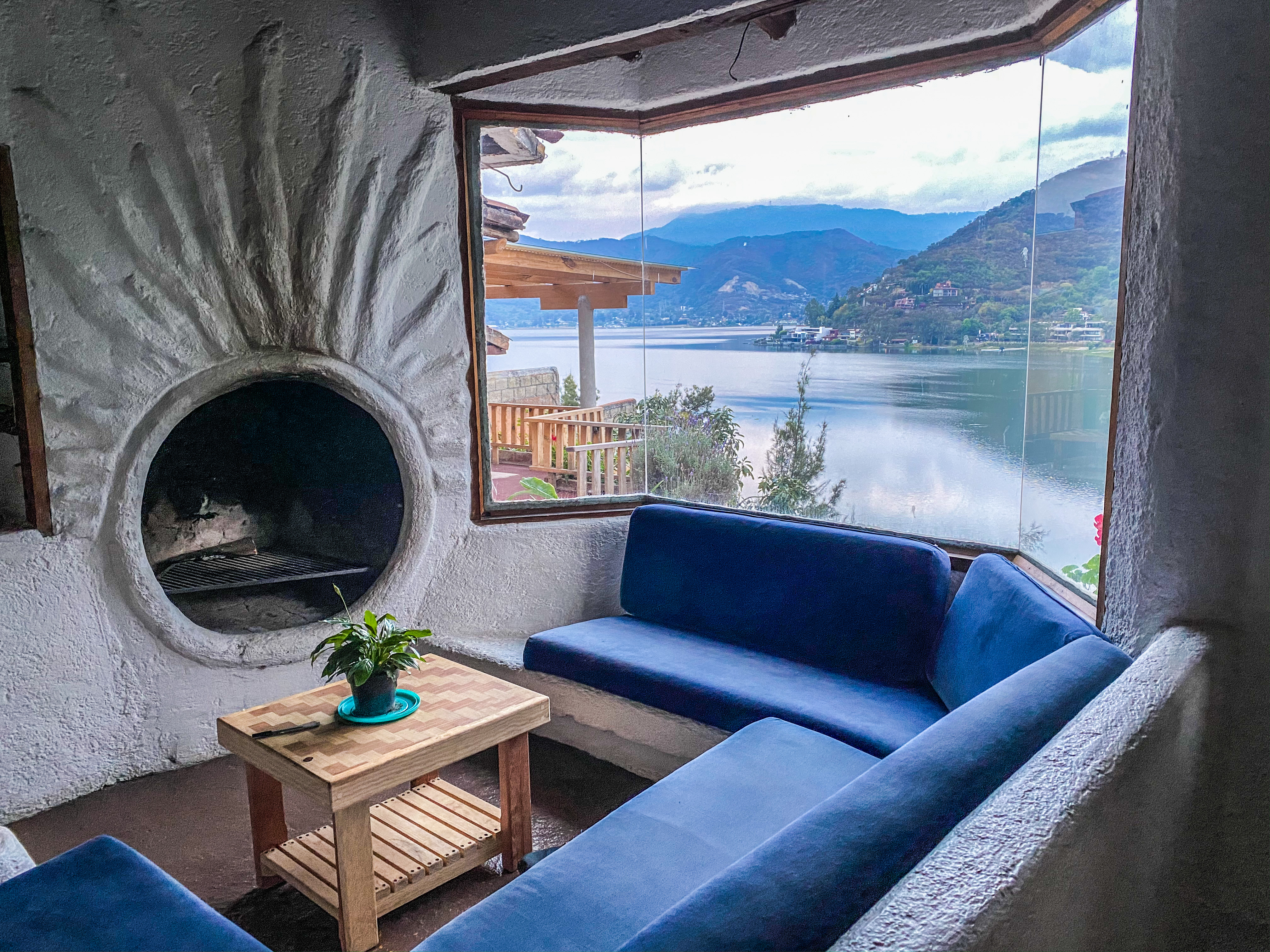 After spending plenty of time scouring and comparing Airbnb listings, my friend Mark chose this property as his favorite — which is listed under the headline Cálido Departamento — because of its eye-catching style, superior view and attractive price, and we weren't disappointed. It's not a spanking-clean, generically modern apartment. It fact it's not very modern at all. It has a bit of a storybook quality, with lots of natural wood architectural elements, and water views from every room.
The apartment occupies the top two floors of a three-story house, along a narrow hillside street. We were met by Alan, the manager, who handed us keys in person upon arrival.
LIVING SPACE: Aside from the terrace, which had comfortable seating and a coffee table, all made of handcrafted wood, we also enjoyed the living room, which had a built-in couch and a whimsical round fireplace, as well as a small, wall-mounted television. The living area includes an open-concept kitchen with full-size refrigerator, stove and the usual utensils. The bathroom features an oddly shaped shower (also with a water view) and green toilet and sink.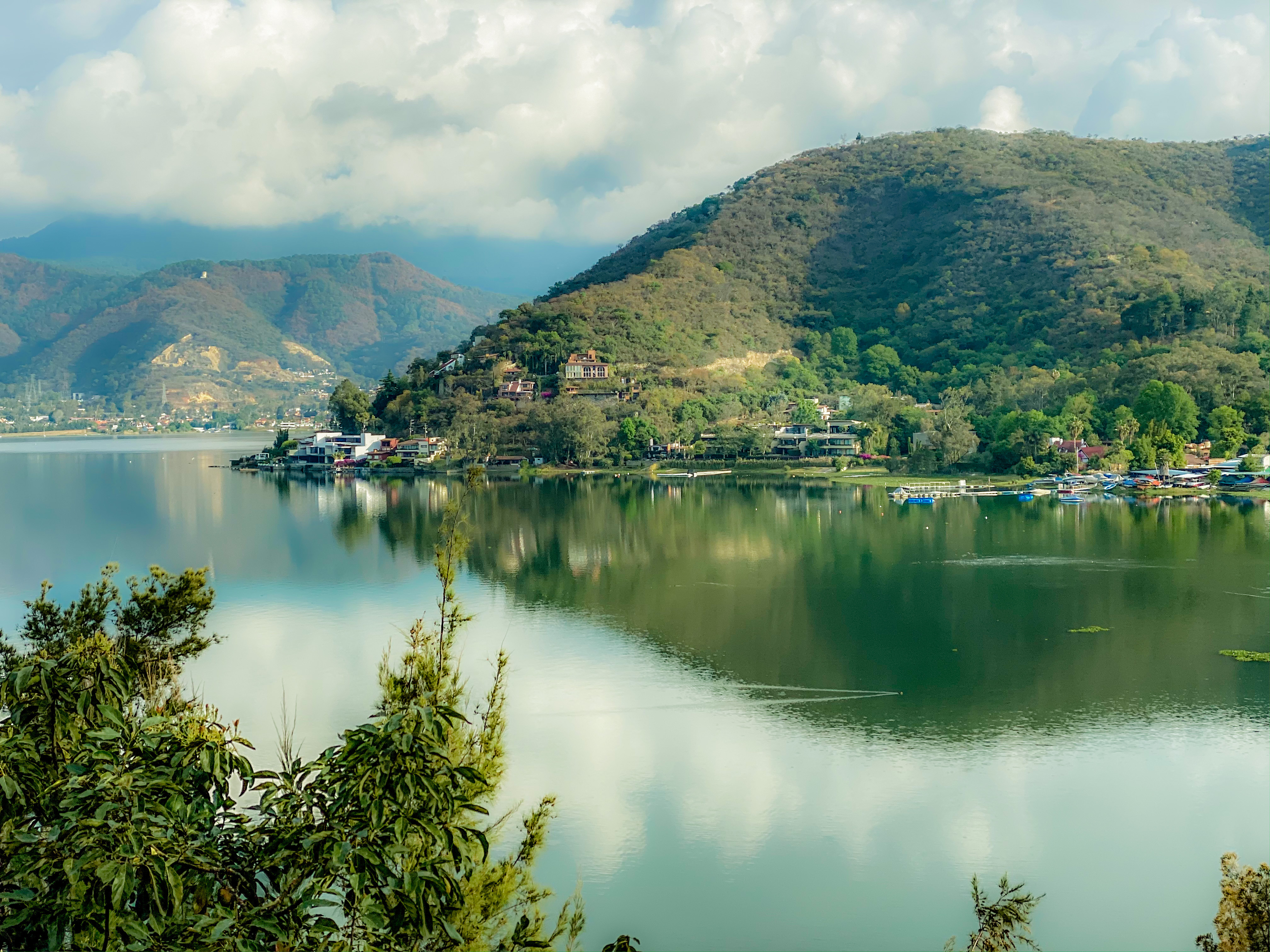 BEDROOMS: Sleeping spaces include a large master bedroom with a king-size bed, which you must pass through to get to the terrace, and a smaller second-floor room with twin beds, reached by a narrow staircase that wouldn't be appropriate for very young children, older adults or people with different abilities.
THE LOCATION: The apartment is within a short walking distance of a small convenience store. Valle de Bravo's Centro (downtown) neighborhood — which has a few restaurants and shops — is about 20 minutes by foot. The waterfront, which has more restaurants, tourist shops and is the departure point for lake cruises — is at least 45 minutes by foot, or much closer by taxi (Uber isn't available in Valle de Bravo; Alan gave us the number for a taxi driver, which was a big help since there aren't many taxis on the street, especially where this property is located).
BEST FOR: This Airbnb rental in Mexico is ideal for singles, couples and families with kids who are looking for a peaceful place to stay, a bit removed from the main tourist attractions. Valle de Bravo is a lesser-known Mexico vacation destination, although people who live in Mexico City know it well. And it's worth exploring, especially if you love abundant natural beauty and lots of outdoor activities.
Source: latinflyer.com