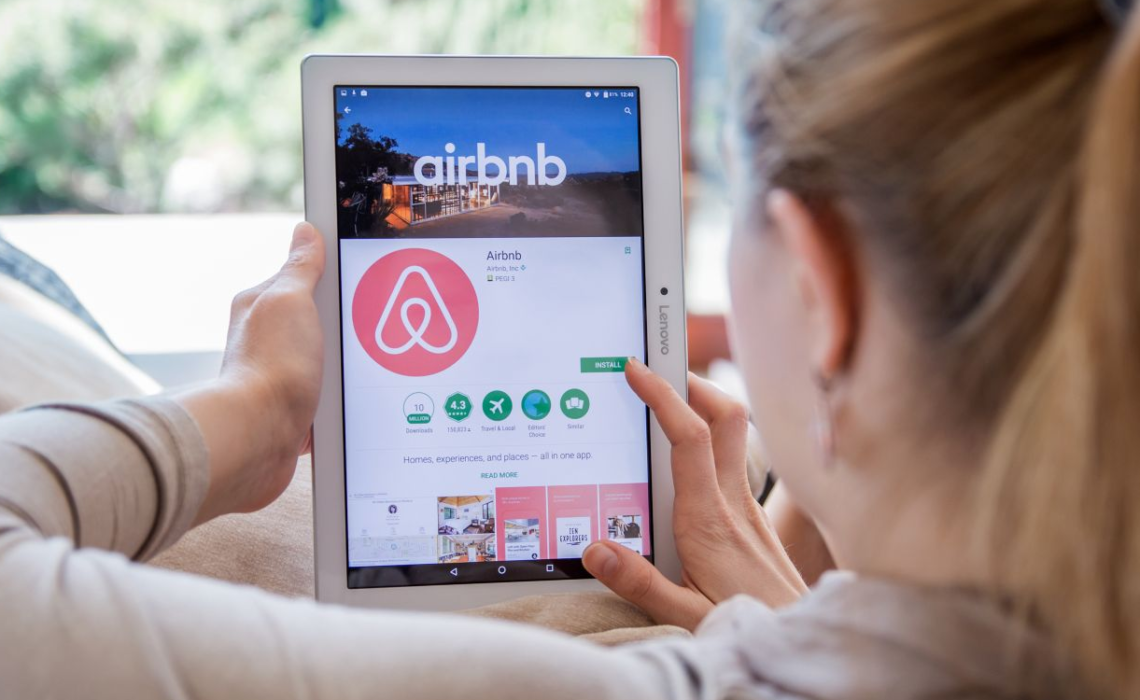 Airbnb has partnered with New York City developer RXR Realty to convert portions of commercial properties into hybrid apartment-hotel accommodations.
According to Airbnb, the company's latest lodging type will offer guests "the features of a luxury hotel with all the comforts of a home" and curated local experiences. A digital concierge service, which will be staffed by local hosts, will be offered.
The inaugural units are expected to open at 75 Rockefeller Plaza in midtown Manhattan. Spanning 10 floors, the new accommodations will feature a lobby area with check-in and checkout services and tech-enabled access, as well as a private social club and business center on the building's top floor. Guests will also be able to access a ground-floor restaurant and bar located adjacent to the lobby.
The building's apartment-style suites will offer views of Rockefeller Center, St. Patrick's Cathedral and the Empire State Building.
The units will be operated by RXR and listed on Airbnb's online platform.
Airbnb is eyeing further expansion of the concept at several other New York properties, including within the developer's 47 Hall Street project in Clinton Hill, Brooklyn.
In a statement, Airbnb said that the concept "will be consistent with and supportive of the relevant operating regulations and standards of the hardworking men and women of organized labor, including the New York Trades Council and SEIU 32BJ."
Under New York law, most apartments cannot be rented out for less than 30 days, unless a permanent tenant is also residing in the unit at the same time. Accommodations within a commercially zoned property, however, are exempt from those rules.
Source: travelweekly.com