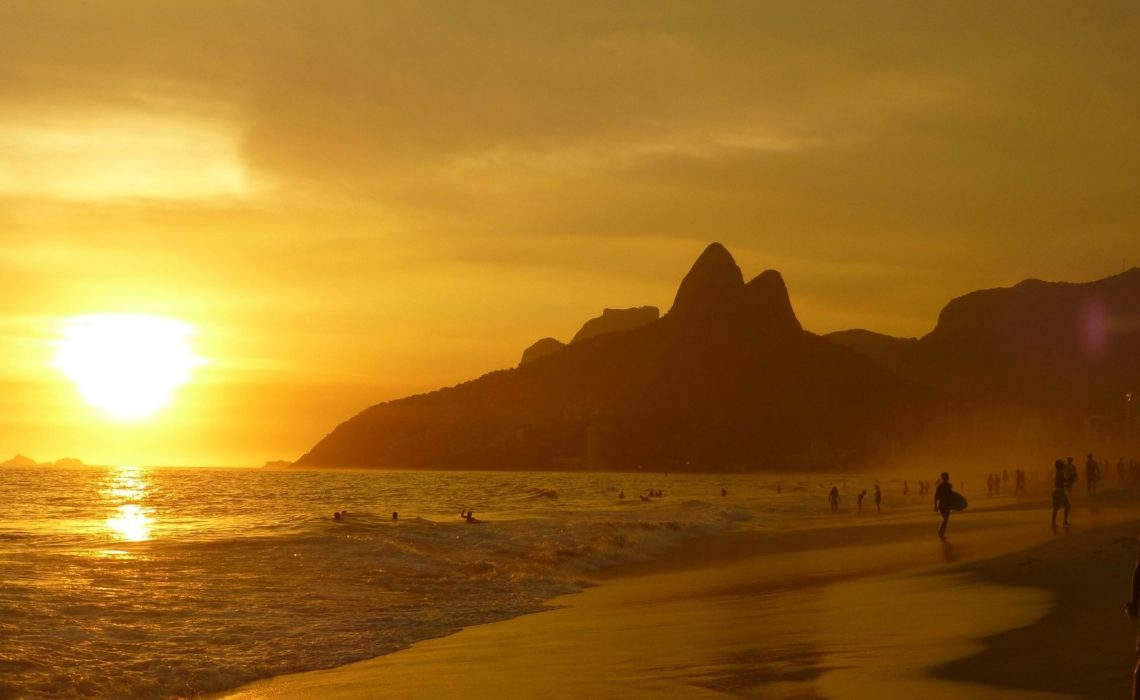 As a full-time travel writer, I'm frequently asked to participate in panel discussions, presentations, conferences and roundups of "best of" lists. Most recently, I served as a judge for The World's 50 Most Beautiful campaign, which is organized by Flight Network, the airline ticket site. Given my Latin American specialty, I was asked to weigh in specifically on the most beautiful cities in Latin America.
"Best of" lists are tricky. Everyone has their own personal opinion and their own taste, of course. And a word like "beautiful" is impossible to really measure or quantify. What's beautiful to you might not be to me, and vice versa. There are also different types of beauty — natural, architectural, cultural, human. You might find the people of one city absolutely gorgeous and irresistible, but the buildings that line the streets leave something to be desired. One city might have the prettiest public parks you've ever seen, but the culture isn't your favorite.
At any rate, when you have to choose, you have to choose. I can tell you right now that this final list is not fully my own; there was a large group of travel experts and travel writers who were judges, and we all provided our insight that ultimately helped the organizers come up with the final winners, which you will see below. So whether you are in agreement or not, this list of the most beautiful cities in Latin America certainly can provide some inspiration if you're trying to decide where your next vacation in Latin America might be.
Here are the winners (the numbers indicate where they rank in the overall global list):
15. Rio de Janeiro, Brazil
Brazil's original jet-set vacation destination continues to wow with its soaring mountains, sandy urban beaches and skimpily clad sun worshippers. Check out my Top 5 Reasons to Visit Rio de Janeiro.
20. Buenos Aires, Argentina
With its intoxicating blend of music, food and architecture, Argentina's capital is a long-time favorite with globetrotters. Here are my 5 Ways to Experience Evita in Buenos Aires.
28. Havana, Cuba
Cuba's capital isn't the easiest to visit for travelers from the United States, but those who've been know what makes it special. Here are 3 Things to do in Cuba that no Traveler Should Miss.
32. Quito, Ecuador
A massive array of colonial architecture and easy access to traditional cultures make this city Ecuador's most popular city for tourism. Check out my list of The Most Artsy Things to do in Quito, Ecuador.
34. Cusco, Peru
As the gateway to Machu Picchu, Cusco is a gorgeous colonial city lined with soaring architecture and imbued with fascinating, centuries-old traditions. Here are 5 Things You Probably Didn't Know About Machu Picchu.
39. San Miguel de Allende, Mexico
This Mexican colonial city has ranked as number one with Travel + Leisure for two years in a row. It continues to charm visitors with its range of luxury hotels, sophisticated cuisine and interesting cultural activities. See my review of one of my favorite boutique hotels in San Miguel de Allende.
44. Cartagena, Colombia
Colombia's most legendary coastal city lures visitors with its gorgeous walled colonial district, which is filled with shopping, dining, boutique hotels and plenty of historic attractions and museums. Check out The Top 5 Things to do in Cartagena.
Source: latinflyer.com