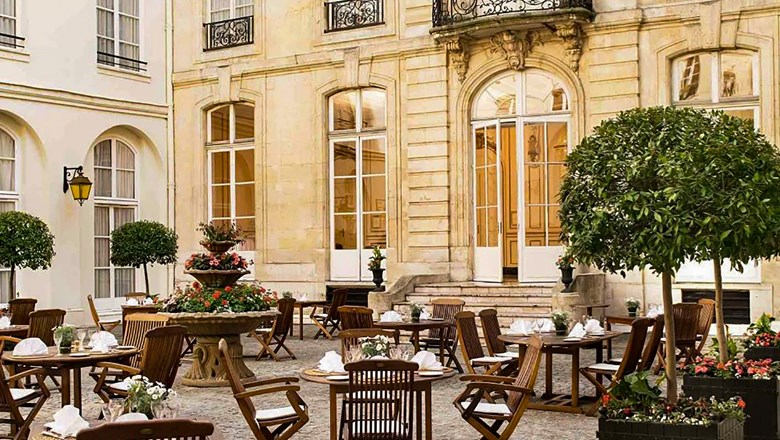 Best Western Hotels & Resorts has acquired the WorldHotels collection of independent properties for an undisclosed sum.
WorldHotels represents approximately 300 hotels and resorts around the world, spanning the upscale, upper-upscale and luxury segments. The brand was previously owned by Associated Luxury Hotels, which acquired WorldHotels in February 2017.
Notable WorldHotels properties include the Empire Hotel in New York, Hotel Grand Palace in Tokyo, Courthouse Hotel in London and Hotel Pont Royal in Paris.
As part of the Best Western portfolio, WorldHotels will be integrated into the Best Western Rewards loyalty program, as well as benefit from access to the company's e-commerce platform, distribution network and sales and marketing support, among other resources. According to Best Western president and CEO David Kong, the move is expected to "attract many more independence-minded, quality hotels" to join the WorldHotels network.
Kong said WorldHotels CEO Geoff Andrew will continue to serve as head of the brand for the foreseeable future.
WorldHotels marks Best Western's foray into the upper-upscale and luxury segments. The collection joins Best Western's existing stable of 13 brands, with most playing primarily in the midscale and upper-midscale sectors. They include Best Western, Best Western Plus, Best Western Premier, Vib, Glo, Executive Residency by Best Western, Sadie, Aiden, BW Premier Collection by Best Western, BW Signature Collection by Best Western, SureStay Hotel by Best Western, SureStay Plus Hotel by Best Western and SureStay Collection by Best Western.
Source: travelweekly.com