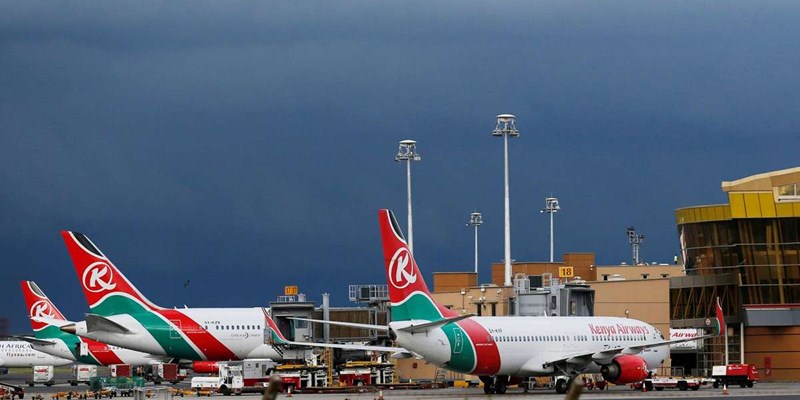 Passengers have been stranded at Jomo Kenyatta international Airport (JKIA) in Nairobi, Kenya, today (March 6), as aviation workers have gone on strike.
The strike, which involves ground staff, cargo operators and other support service workers who are all members of the Kenya Aviation Workers Union (Kawu), was called to protest against the proposed takeover of the airport by Kenya Airways (KQ), the unfair hiring of staff and poor remuneration.
Airport staff working in the duty-free shops, as well as flight attendants have also and downed their tools.
Kenya Airways has advised all passengers scheduled to fly out from 11h00 today to avoid the airport until further notice.
SAA is uncertain if flights SA184 and SA185 will operate today.
"We advise all passengers using JKIA to get in touch with their respective airlines to confirm their travel arrangements," said Kenya Airports Authority in a statement.
"Kenya Airports Authority is committed to ensuring that normalcy returns to all its airports as soon as possible and will keep the public informed of any further developments," concluded the statement.
Despite disruptions at JKIA, Safarilink Aviation has reported that Wilson Airport is operating normally.
"We, therefore, wish to remind our passengers that our normal flight schedules remain unchanged and hence customers stranded at JKIA can consider Safarilink's destinations such as Diani, Vipingo (north of Mombasa) and our international flights to Kilimanjaro and Zanzibar," said Safarilink in a statement.
Safarilink has added extra flights to Kisumu from this morning, March 6.
Source: tourismupdate.co.za