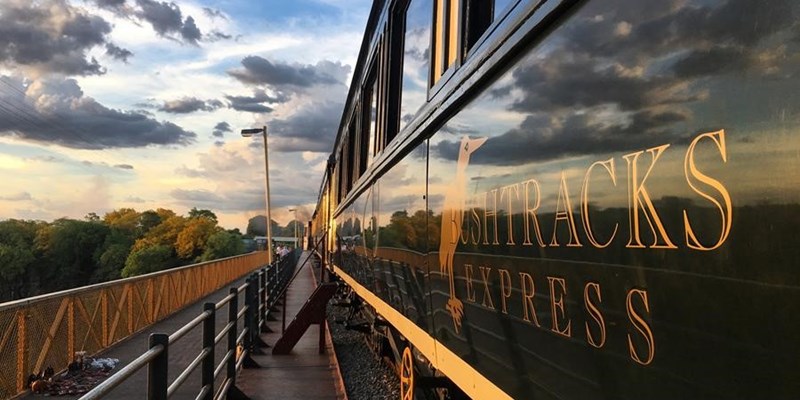 From October 20 the Bushtracks Express will operate on Sundays, in addition to its Tuesday and Friday services.
The Bushtracks Express operates in Victoria Falls, Zimbabwe, and the addition of a Sunday trip now means that Bustracks Steam Safaris will be available every day of the week, excluding Thursdays. The Royal Livingstone Express will continue to operate on Mondays, Wednesdays, and Saturdays.
The Steam Safaris take guests to the Victoria Falls Bridge on a restored steam train. The train stops on the bridge, and passengers can disembark for a sundowner and to take in the views of the falls. Guests then board the train for a five-course meal accompanied by wines, before returning to the station.
Source: tourismupdate.co.za