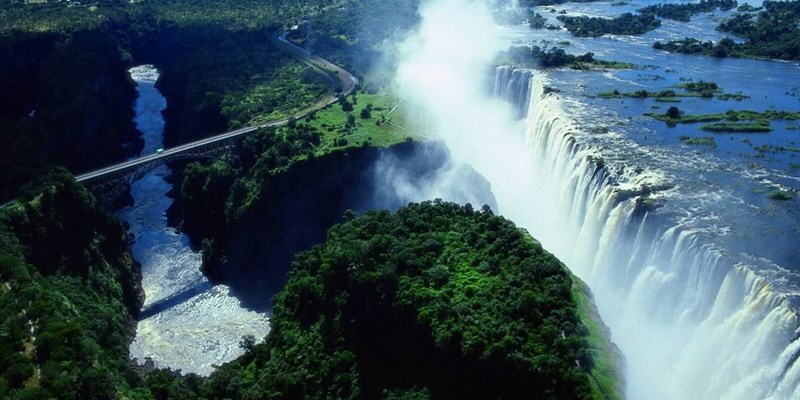 The reputation of a destination can come under fire when negative press and social media are circulated worldwide, making it more important than ever to monitor any coverage and for industry to be proactive in addressing any negative reports before too much damage occurs.
Recently, the Victoria Falls came under the global magnifying glass when British journalist Alex Crawford suggested in several tweets that the Falls were drying up.
Owner of the River Club in Livingstone, Zambia, Peter Jones, wrote an open letter to Crawford – published in the Zimbabwe state-owned newspaper The Herald earlier this month – in which he states: "For those of us living at the Victoria Falls both in Zambia and Zimbabwe, we are picking up the pieces after your whirlwind visit to incorrectly inform the world that the mighty Victoria Falls was in danger of drying up."
Jones went on to explain how the Falls were not dry and were following historic seasonal patterns. He condemned Crawford on her report and the impact it had had on tourism in the area. "Tourism is a very fragile industry and takes time to build up. It takes a single moment of violence to turn it upside down. And now your badly thought out, scantily researched idea that the Victoria Falls was somehow going to dry up will do the same," said Jones.
Tourism Update spoke with Director of travel marketing agency, Big Ambitions, Natalia Rosa, for her input on how destinations can recover their reputation when false or negative media hits. "When it comes to tourism crises, perception is reality and while it's quick to stir up negative perceptions, it takes forever to counter them.
"This especially, in a world where the former gatekeepers of information and news – journalists – are no longer the only gatekeepers," said Rosa.
Rosa explained that that new information distribution methods like social media platforms and instant messaging apps like WhatsApp allowed information to be shared, despite whether or not it was accurate, helpful or in context.
"A combination of crisis communications and powerful reputation management is what was required in the Victoria Falls case and, in fact, with any tourism destination. In the absence of proper facts, people find 'facts' whether those are accurate or not," said Rosa.
What should tourism stakeholders in these circumstances? Rosa explained that destinations cannot be reactive with communication and reputation management.
"We should start monitoring media and social media to catch the flicker before it became a flame. It takes a long time to get all stakeholders aligned and singing from the same hymn sheet," said Rosa.
"Once the damage is done, it takes a long time to turn the ship no matter what you do. A case in point is the Cape Town drought. Although industry and government came together fairly quickly to manage the communications after the Day Zero concept went global, there are markets that still believe there is a water crisis in Cape Town.
"If I learnt anything in 2019 it was 'control what you can control'. We may not be able to control the reduced rainfall or the fact that it's going to be reported on – denying that it's happening doesn't make it go away. We can, however, ensure that we equip travellers and media with the facts so that the crises are reported responsibly. That's something every single stakeholder in the tourism sector has a responsibility to do," said Rosa.
Source: tourismupdate.co.za