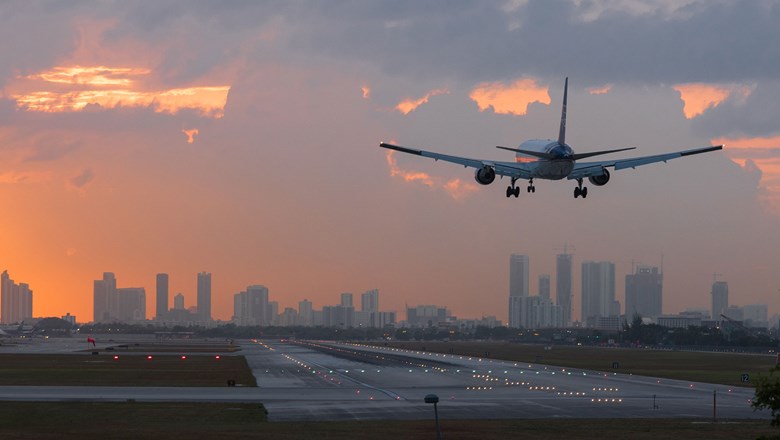 Low-cost U.S. airlines have used the Covid-19 pandemic to spread their wings in major metropolitan areas.
On Feb. 11, JetBlue, long a leading operator at Fort Lauderdale Airport, will launch its first four routes from nearby Miami.
The move will follow the November Miami debut of Southwest, also a longtime Fort Lauderdale operator.
South Florida isn't the only metroplex where Southwest has diversified its footprint. The carrier is also rolling out service at Chicago O'Hare in February, giving it a presence in the north Chicagoland market to go along with its network-leading operation at Chicago Midway.
And in Houston, Southwest will begin service at Bush Intercontinental Airport in April, augmenting its operation at Hobby Airport 29 miles to the south.
Meanwhile, Spirit Airlines has begun long-sought service at Orange County Airport, augmenting service it already operates out of Los Angeles and Burbank.
Analysts attribute these moves to various causes. In the cases of Southwest in O'Hare and Spirit in Orange County, the carriers have been able to move into long-sought stations because the pandemic opened space in what normally are capacity constrained airports. Alternatively, Southwest and JetBlue are moving into Miami and Southwest is moving in Houston Bush because they are searching for whatever incremental demand they can find during the massive downturn.
"Risk your capacity in markets that are likely to have the best return," said analyst Bob Mann of R.W. Mann & Co, who added that leisure routes have offered airlines the greenest shoots during the crisis as corporate travel has slowed to a trickle.
In addition, by moving into new stations within metropolitan areas where they already have a presence, airlines hope to leverage brand awareness and offer new geographical convenience.
For instance, in announcing its Miami plans, JetBlue said the airport will offer a new, high-demand market to its customer bases in and around New York, Boston and Los Angeles.
At the same time, the announcement said, "Miami service will build on the strengths of the airline's Fort Lauderdale-Hollywood International Airport … and service at Palm Beach International Airport to reach more customers in South Florida," the carrier added.
Indeed, Miami, which long had been avoided by carriers attracted by the lower fees and operating costs 29 miles away in Fort Lauderdale, is a big winner of this metropolitan diversification trend. The city's sun-drenched climate is obviously a big driver of that shift.
"I think what happens here is you revisit the previous assumption of whether it was a good idea to serve Miami or not," said analyst Brett Snyder, who pens the Cranky Flier blog. Airlines, he said, are thinking, "Now that we're desperate to have any leisure anything, let's take a swing at it and see if it will work."
In moving into Miami, Southwest and JetBlue are following the lead of Frontier, which entered the airport in 2014 and accelerated service there in 2019. Frontier designated Miami an official base in March.
The airport's marketing director, Chris Mangos, said Frontier's expansion, and the entry of Southwest and JetBlue, are the culmination of recruitment efforts that have lasted between two and 15 years.
"There are numerous and varying reasons why their expansion and entry occurred at this time period, but there was always belief that eventually their growth strategies would encompass [Miami], as well," he said.
Mann said the final verdict about whether Southwest and JetBlue can capture enough revenue to justify remaining in Miami will come once the industry has recovered. That's when they'll have a wider reservoir of profit-making alternatives to the Magic City.
Fees that airlines pay per enplaned passenger in Miami are 64% higher this year than those in Fort Lauderdale, but that gap has narrowed sharply in recent years.
Both Mann and Snyder expect that having gained entry after years of trying, Southwest will seek to remain in O'Hare long-term, and Spirit will want to keep a presence in Orange County.
Houston Bush presents a less certain long-term option for Southwest, said Snyder, noting the carrier could have entered there prior to the pandemic had it wished to. The airport, he said, might simply be low-hanging fruit for the carrier right now.
Mann, though, noted that Houston Bush does offer convenience to the north Houston area that Hobby can't match.
Source: travelweekly.com