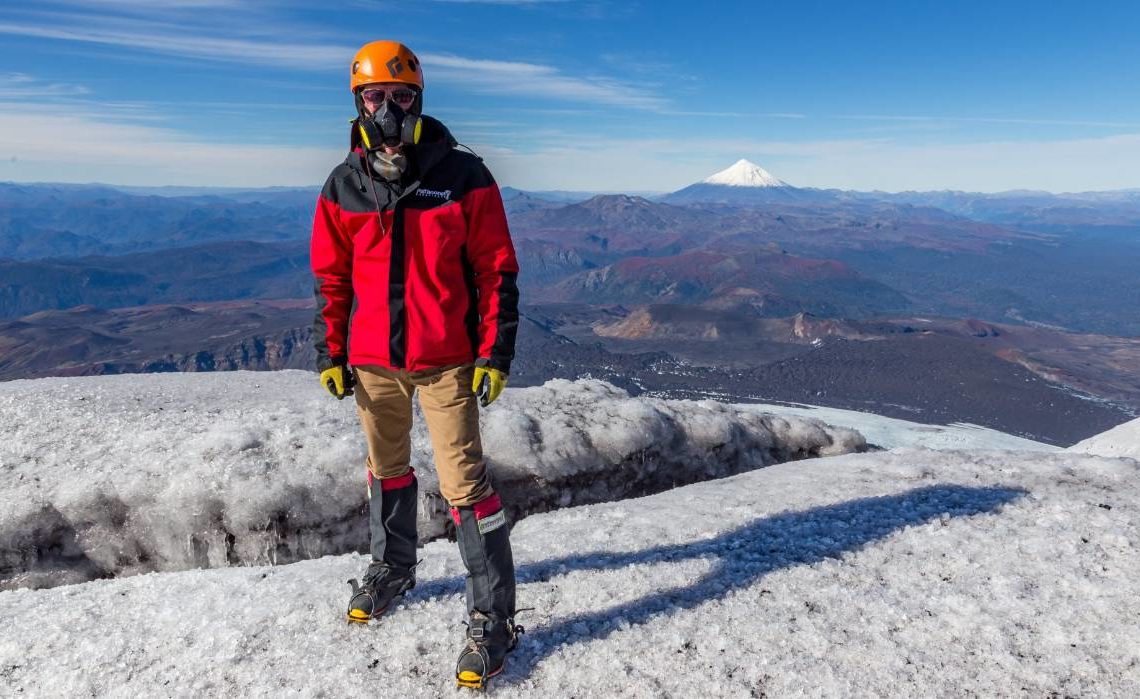 An elderly Chilean man is yelling at us to correr (run).
"Correr, correr now," he says, stroking his thick black ear hair as thought it was a favourite pet. "Whenever there's a break in the smog, drop whatever you're doing and correr to San Cristobal Hill for the best views of Santiago."
Unorthodox grooming aside, he's right: It's a rare moment when the blanket of brown is off bothering someplace else. So we hurry to San Cristobal, which rises over 300m above Santiago and takes in a zoo, botanic gardens and an enormous statue of the Virgin Mary.
It's difficult to grasp the Chilean capital's sprawl until you see it from here – high and low-rises strung along narrow streets, seven million residents who look as tiny as ants, car-choked motorways and the majestic, snow-capped Andes mountains that cling to the edge of the city.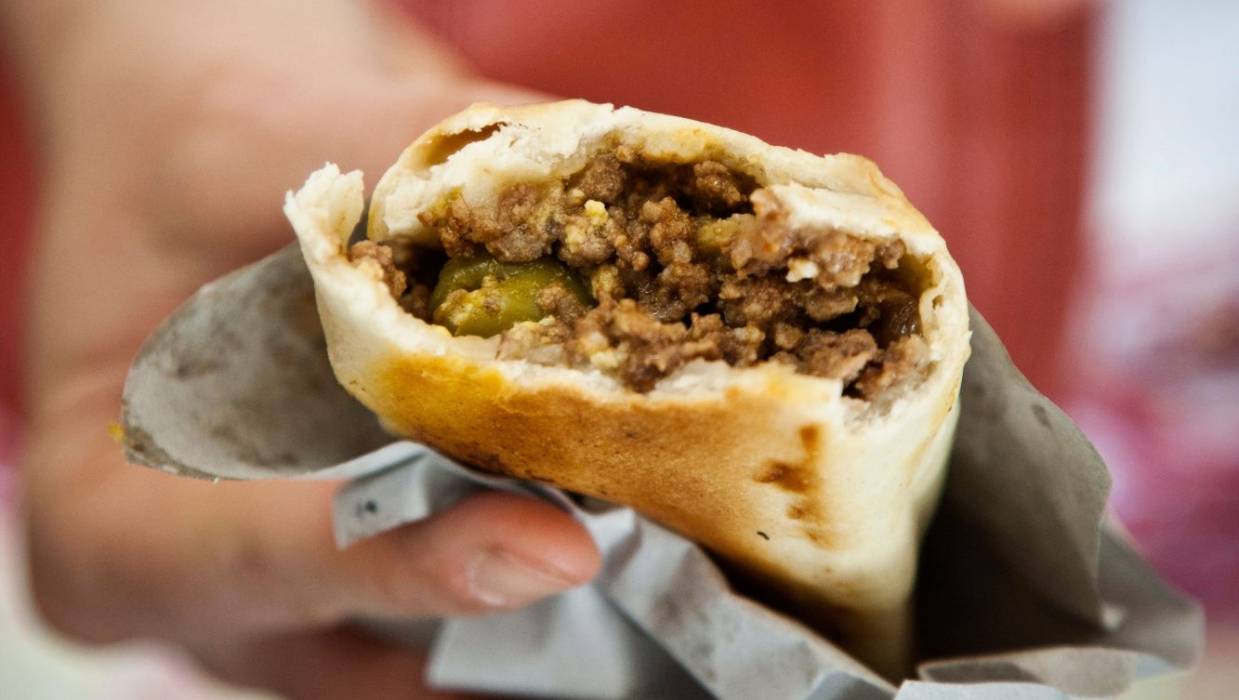 It's day one of our G Adventures' Highlights of Chile and Argentina tour, a 10-day trip that puts hundreds of kilometres under our tyres. We're a group of 16, spanning a range of nationalities and backgrounds – a just-graduated German doctor obsessed with germs, an older Turkish woman with three law degrees and almost as many husbands, an A&E nurse from New Jersey who entertains us with gruesomely amusing tales of the places people hide crack pipes. But we're united by a desire to explore South America and a limited amount of time, so the itinerary is the perfect introduction to this vast continent.
It doesn't start well: Just a few minutes into our short subway ride, two of our group have their cellphones stolen. As our guide Esteban reminds us, we're in South America now. Fortunately, we all make it through the rest of the trip unscathed.
Roll back the clock a few years and Santiago used to be somewhere to pass through en-route to Patagonia or the Atacama Desert. But then some bright spark at city hall realised its potential as a vibrant and cosmopolitan destination in its own right, and since then a growing food scene and range of activities have emerged.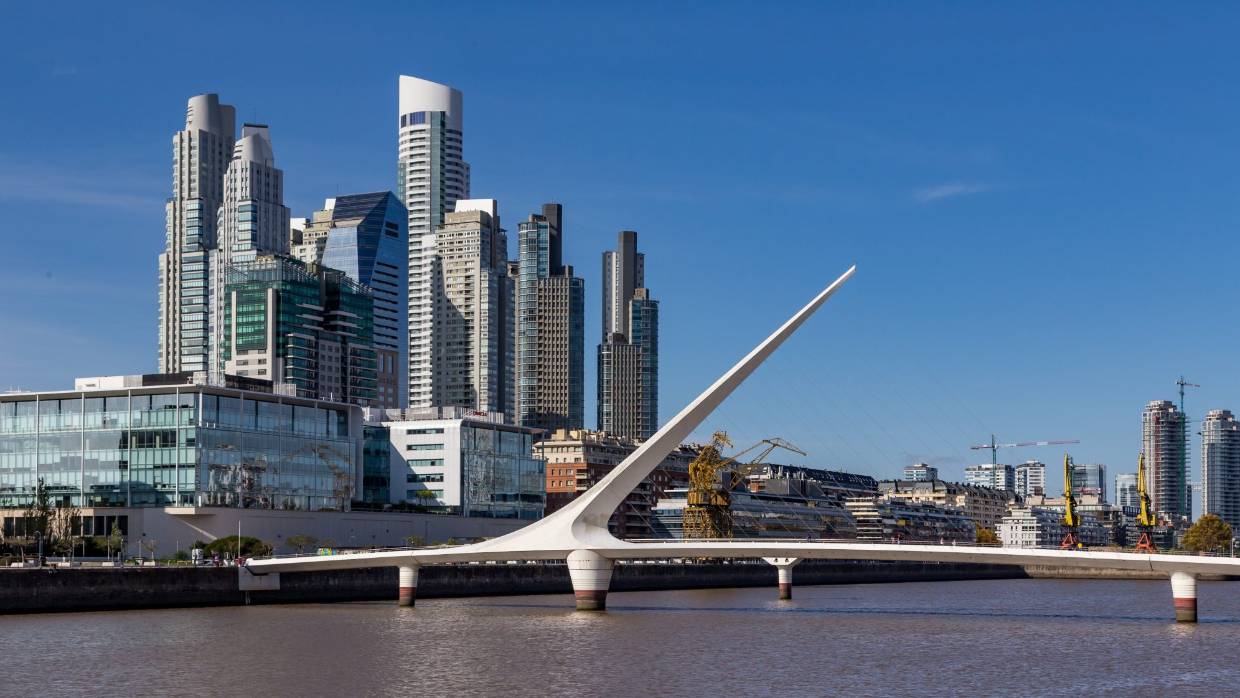 A good place to start is the city's birthplace: Plaza de Amas, the large central square where Santiago was founded in 1541 by conquistador Pedro de Valdivia (his grumpy-looking statue still stands guard over the square). Ringed by the neo-Renaissance Cathedral, Central Post Office and Royal Palace, the bustling square is a history/architectural lesson come to life.
La Piojera might not look like much from the outside (or the inside, for that matter), but Santiago's oldest dive bar is the best place to snack on empanadas, the simple but tasty pastry covered pockets of beef, cheese or mussels, and drink the city's famous Terremoto (Earthquake), a bonkers-but-potent tipple made from white wine, Fernet (a herbal spirit of around 45 per cent alcohol), bitters and grenadine, topped with a blob of pineapple ice-cream. Reportedly invented at this bar, which has been serving thirsty punters since 1896, the Earthquake is as sickly sweet (and as intoxicating) as it sounds.
We quickly sober up for our visit to the Museum of Memory and Human Rights, a crash course in the history of this nation that's had such a hard life.
A quick refresher: In 1973, Augusto Pinochet overthrew Chile's socialist government of President Salvador Allende and, until 1990, Pinochet's military dictatorship oversaw the torture of more than 27,000 people, the execution of 2279 and the exile of another 200,000.
Over three floors, Chile's grim past is told via video footage, newspaper excerpts, interactive photography and audio exhibits. It's confronting and not entirely pleasant, but a visit to this strikingly modern museum is essential to understand just how deeply entwined history is here.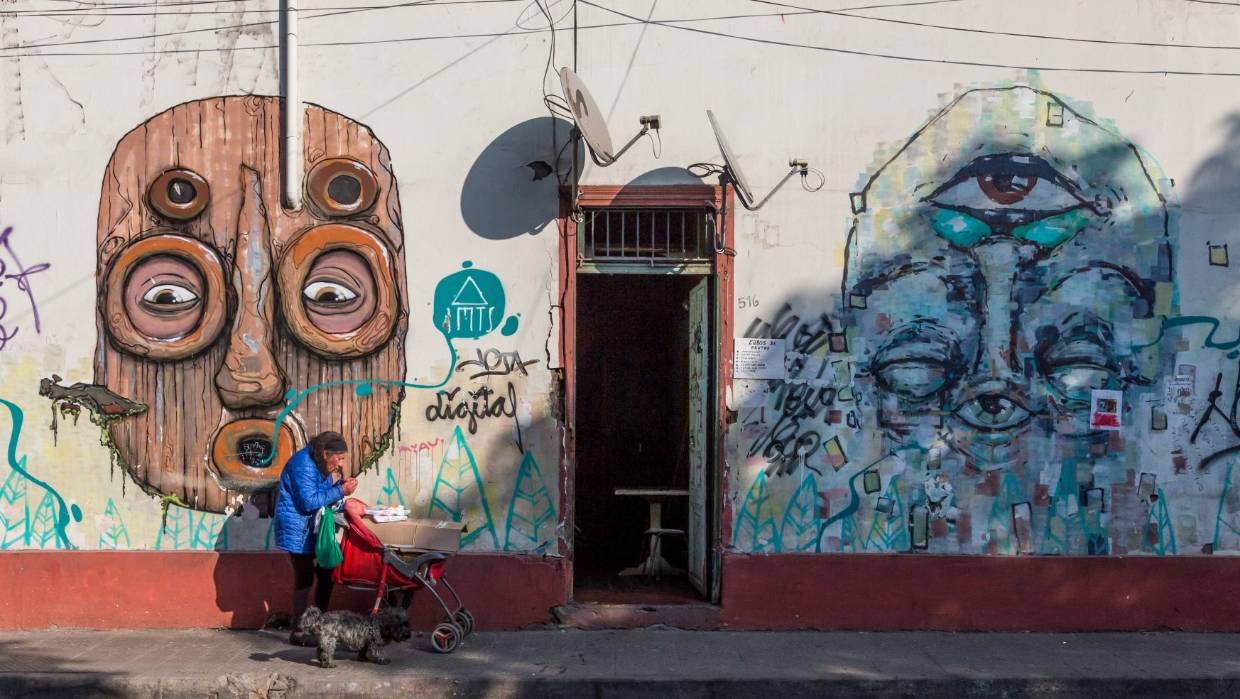 The geographic gods were kind to Santiago: you can be in the Andes in the afternoon and a few hours later, watch the sun drop into the Pacific Ocean. It's also a handy 90-minute drive to the wine-growing regions, where they've been putting grapes into bottles since 16th Century Spanish settlers brought cuttings with them.
At Casas Del Bosque, a vineyard that stretches over 254ha, we walk among vines dedicated to cool-climate varieties – such as Pinot Noir and Chardonnay – and sample some of the 1.2 million bottles of wine produced on-site each year.
From here, its a short drive to Valparaiso, the UNESCO port city where pastel-coloured houses hang off the sides of 42 steep hills in what we can only assume was the result of some spectacularly bad planning decisions in 1536 – when the city was founded (this is, after all, a nation visited by regular earthquakes).
But the hills, laced with winding streets and 20+ cable cars, are what gives Valpo (as the locals call it) so much of its character. Art is another: If there's a blank space here, someone will splash it with paint. Valpo's street art movement dates back to the 1960s, when the Nobel-prize winning Chilean poet Pablo Neruda encouraged the locals to express themselves with a spray can.
Speaking of Chile's favourite son, travel back in time at Neruda's hilltop former house, La Sebastiana. Now a museum, it's shaped like a ship and filled with Neruda's chaotic collection of everything from bottles and insects to his tweed jackets.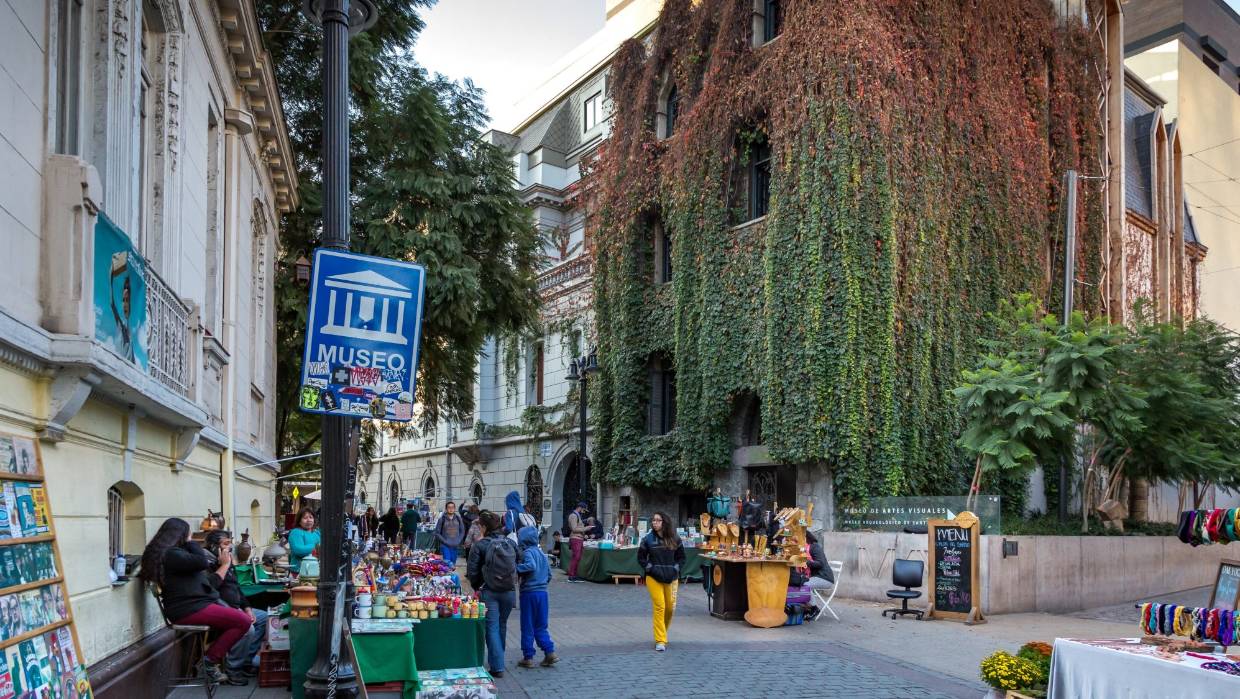 It's an overnight drive to Pucon in Patagonia, the vast remote region that swallows around one-third of Chile and two-thirds of Argentina. Pucon is a swathe of lakes, rivers and waterfalls so picturesque we wonder if we've passed through some kind of time/space continuum and ended up in Switzerland. Overseen by the active volcano, Mt Villarrica, Pucon is Chile's adventure capital, the kind of place where fit, rosy-cheeked people fling themselves into the rapids, stride across national parks and climb volcanoes.
If part of the G Adventures philosophy is to get travellers out their comfort zones, then they do it brilliantly here. But if that's not your jam, them going for a stroll around Lake Villarrica or soaking in the thermal springs just out of town, is okay too.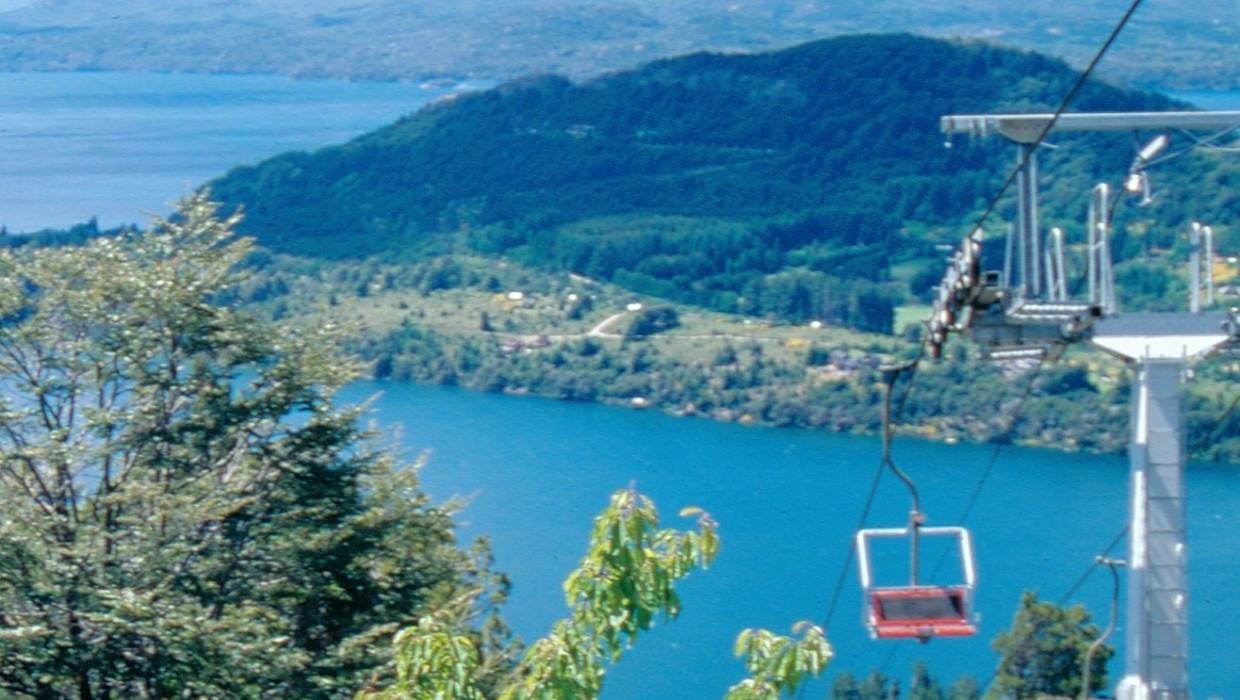 We cross the Andes into Argentina for the long drive to San Carlos de Bariloche, a glorious collusion of wide open steppes, postcard-pretty lakes and sharp-peaked mountains that run across the landscape like a spiky backbone. Bariloche, as it's commonly called, is like a less-pretentious Aspen or Banff, a cute-as-a-button town with alpine-style architecture and so many artisinal chocolate shops it's like falling into the pages of Charlie and the Chocolate Factory.
Bariloche is best-known as a ski town, but that's not we're here: We've come to trek on horseback across the Patagonia plains with real-life gauchos (Argentinian cowboys).
Horses haven't featured much in my life but, thankfully, Jesus, the brooding gaucho who wears the traditional horseman's beret, takes pity on me, saddling up the smallest horse Petizo (short in Spanish), a brown nine-year-old male. Petizo has done this trek so many times, he ignores my feeble attempts to steer him or make his stop and instead gently leads me through a landscape of gob-smacking grassland and mountains.
Afterwards, we feast on butterflied beef cooked slowly over the flames, the way gauchos have traditionally done for years, washed down with very good Malbec.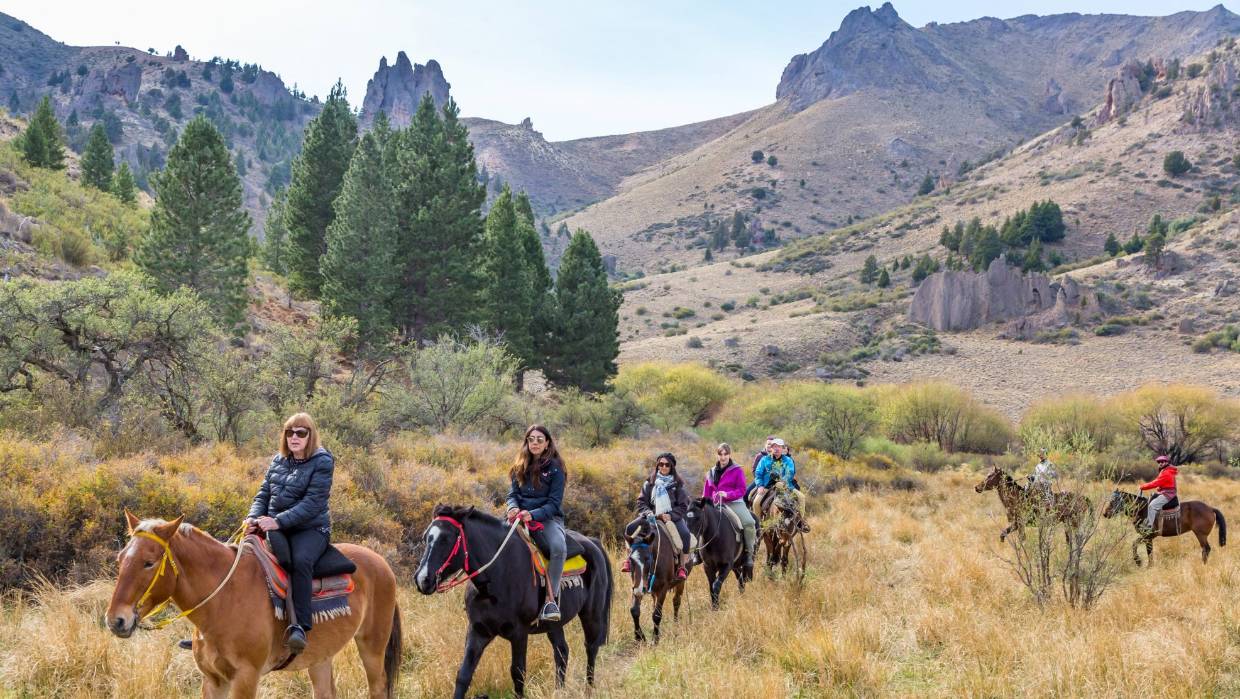 It's an hour's flight to Buenos Aires, the Argentinian capital where we spend a sweaty, but fun hour learning how to tango, before watching the professionals do it. Our last day is spent exploring the wide boulevards and Baroque architecture that gave the city its nickname – the Paris of the South.
Some tour the city by bike, others by bus, but we go on foot to see Eva Peron's "Pink House", where Argentina's former first-lady gave her famous speech in 1951, as well as her grave at Recoleta Cemetery (it's easy to find, just follow the tango line of tourists).
Our visit coincides with a Sunday, when the city's famous weekly flea market is held in San Telmo, Buenos Aires' oldest neighbourhood, which was mostly abandoned after a yellow fever epidemic in the 19th Century. But the hipsters have now moved in and we have a fun few hours watching stylish locals throw their pesos around.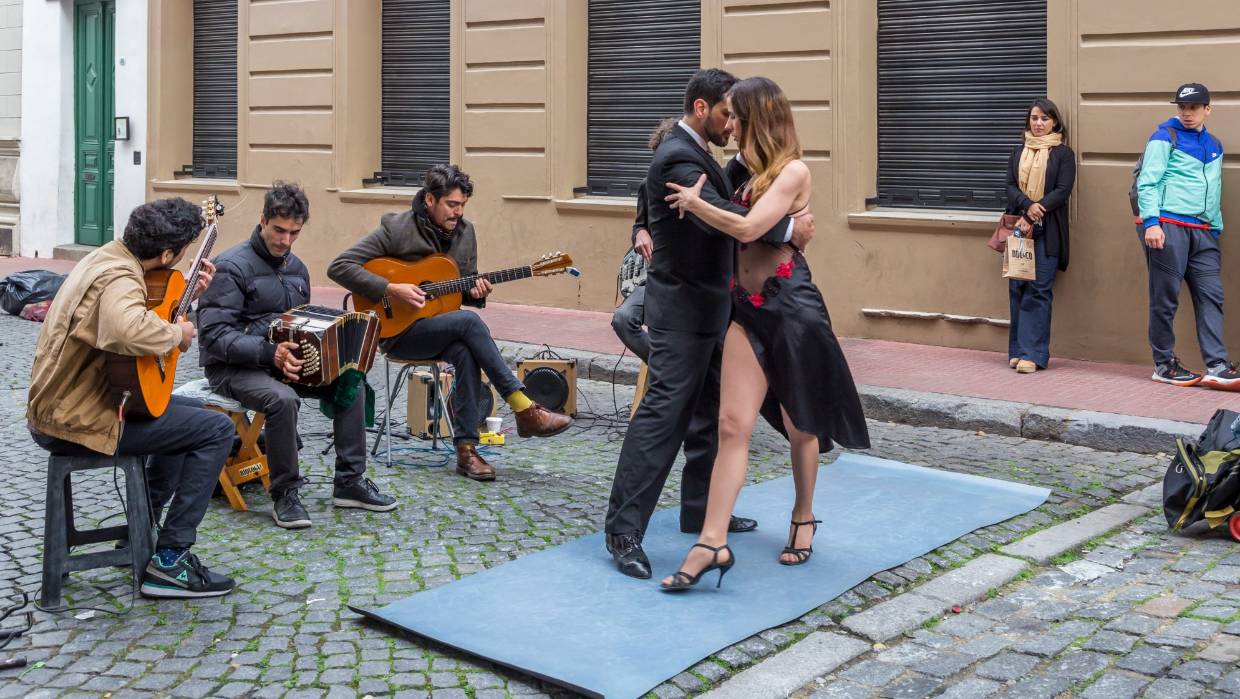 The famous Cafe Tortoni, on the even more-famous Avenida de Mayo, has been feeding and watering artists, writers and intellectuals for more than 150 years, which is probably why the city declared it a site of cultural interest (and why the waiter tells us it's "the most important cafe in South America").
Diets be damned: we eat dulce de leche (caramelised milk and sugar sauce), drink insanely good hot chocolate and congratulate ourselves on an appropriate end to our sweet South American adventure.
Source: stuff.co.nz