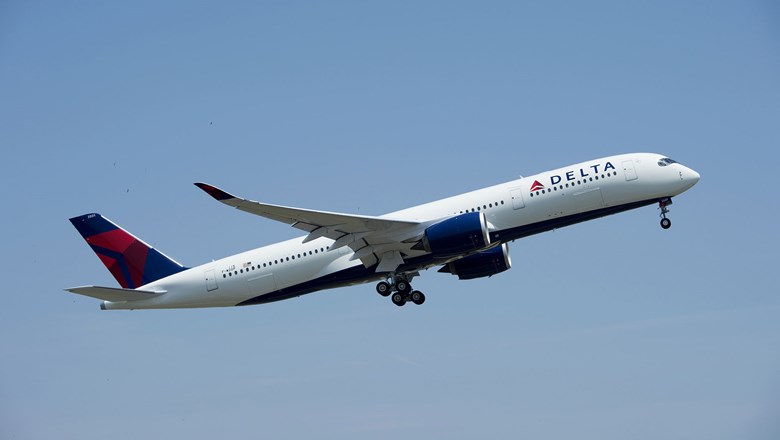 Imagine shared flight-information screens at airports that are tailored to the individual traveler, in real time.
Delta plans to make it a reality beginning this year at its Detroit hub.
Delta CEO Ed Bastian introduced the technology, called Parallel Reality, Tuesday at the CES 2020 show in Las Vegas in conjunction with the carrier's technology partner, Misapplied Sciences.
"This new, opt-in technology allows multiple customers to see personalized content tailored to their unique journey on a single digital screen — at the exact same time and in their preferred language," Delta said. "At a glance, the category-defining technology will provide wayfinding and personalized travel information, like directions to your departure gate, or the closest Delta Sky Club."
Misapplied Sciences said nearly 100 travelers can look at a single screen and see something personalized because "pixels can simultaneously project up to millions of light rays of different colors and brightness. Each ray can then be software-directed to a specific person."
During the Detroit beta trial, passengers will be able to view content tailored to their individual travel on a digital screen located just beyond the TSA security checkpoint in the airport's Concourse A. Delta flyers who choose to participate will scan their boarding pass, then select their language. Along with wayfinding and Sky Club locations, participants may see their flight information, such as boarding time and upgrade or standby status.
"This breakthrough technology has to be seen to be believed — it has the potential to make even the busiest airports much easier to navigate, even if you don't speak the language," Delta COO Gil West said in a statement.
Also, Bastian announced Delta's latest plans to upgrade the Fly Delta app. The app's next improvement, to be rolled out later this month, will notify customers when their specific seat, rather than just their flight, is boarding. Upcoming improvements are to include faster and more proactive notifications of schedule delays, access to in-flight entertainment across the day of travel rather than only on the plane and an expanded partnership with Lyft.
With that expansion, the app will offer multiple points for individuals to link their SkyMiles and Lyft accounts, which Delta says will make it easier for SkyMiles members to earn points with Lyft rides. The companies are also exploring the possibility of offering a premium Delta-Lyft experience at selected airports and offering the option to pay for rides with SkyMiles points.
Source: travelweekly.com