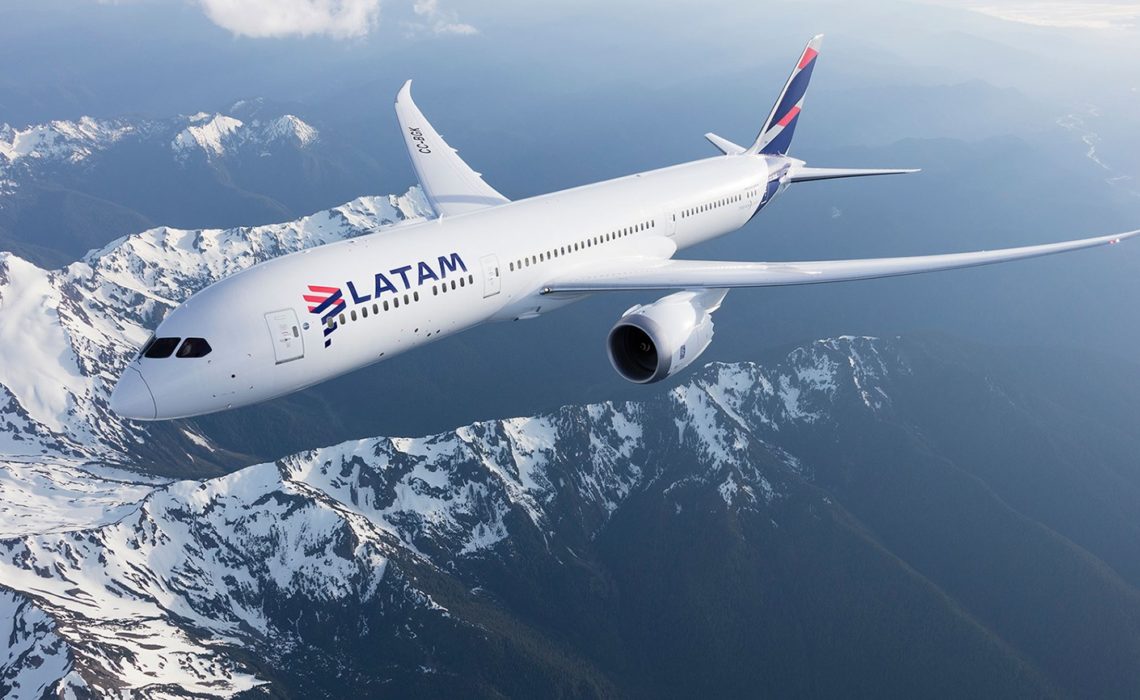 Delta has agreed to acquire 20% of leading Latin American carrier LATAM, pending approval from regulatory and antitrust bodies.
The airlines said, "The strategic partnership will unlock new growth opportunities, building upon Delta's and LATAM's global footprint and joint ventures worldwide, including Delta's existing partnership with Aeromexico. With their complementary networks, Delta, LATAM and their partners will be able to offer access to a greatly expanded array of worldwide destinations."
LATAM, the largest airline in Latin America, has subsidiaries in Argentina, Brazil, Colombia, Ecuador, Paraguay and Peru.
The move strikes directly at American Airlines, a Oneworld partner of LATAM's that had sought a joint venture with the carrier, but its proposal was blocked in May by the Chilean Supreme Court.
American said the loss of LATAM as a partner "is not expected to have a significant financial impact, as the current relationship provided less than $20 million of incremental revenue to American, and the proposed joint business without Chile would have provided limited upside."
As part of the deal, Delta would invest $1.9 billion in LATAM at a price of $16 per share. Delta would also invest $350 million into establishing a strategic partnership between the carriers, buy four Airbus A350 aircraft from LATAM, and assume LATAM's commitment to purchase 10 additional A350s by 2025.
Delta would also gain a seat on the LATAM board of directors.
"For LATAM, the transaction will improve free cash-flow generation, reduce forecasted debt by over $2 billion by 2025 and improve LATAM's capital structure, enhancing its ability to execute its long-term strategy," the carriers said.
American said it would work with LATAM during a transition period "to ensure a seamless experience for customers."
"American Airlines remains the largest U.S. carrier to both Latin and South America, and we look forward to competing and growing in this region of the world," AA said in a statement.
Delta already holds stakes in Air France-KLM, Aeromexico, China Eastern, Korean Air and Virgin Atlantic. In addition, it holds a 9.5% stake in Brazil's Gol, a LATAM competitor.
Source: travelweekly.com