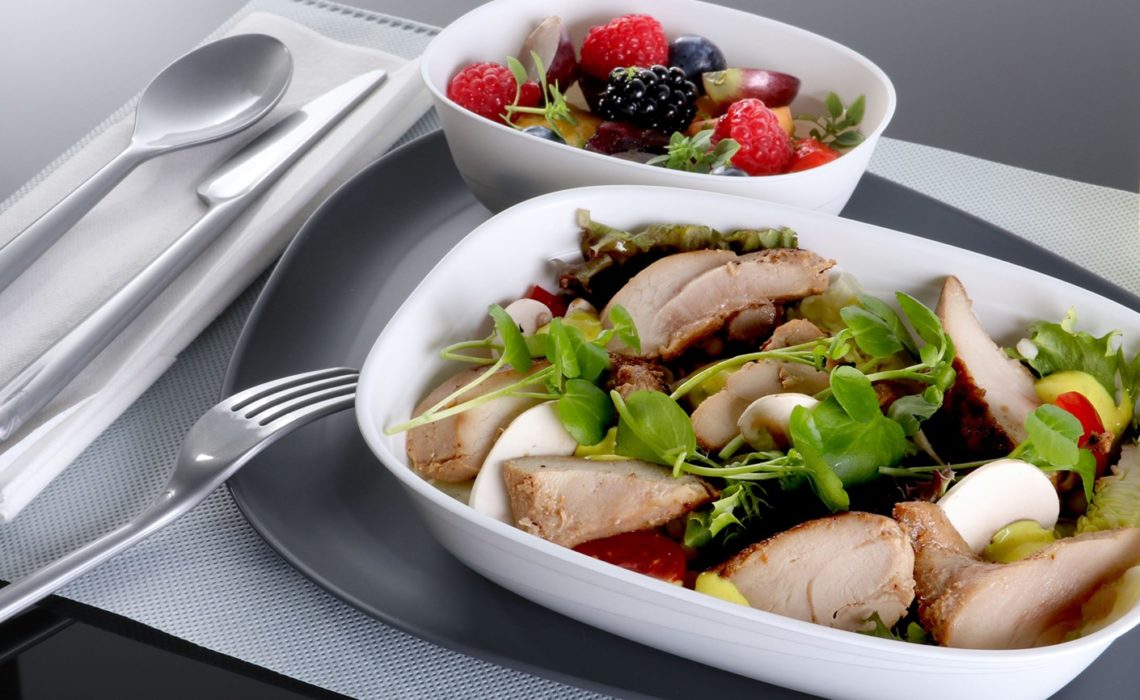 Delta will offer enhanced economy cabin dining service on international flights beginning in November.
Flyers in the carrier's main cabin will experience the upgrade soon after boarding when flight attendants offer a sparkling wine or Bellini (sparkling wine with peach nectar).
Later, dinner will be preceded by hot towel service.
The biggest changes will be in the meal itself, which Delta says will be plated on custom-designed dinnerware and served with upgraded cutlery as well as a place mat. Passengers will be able to mix and match appetizer and entree selections. Entrees will be larger than they are currently, and there will be a wider and improved selection of appetizers, such as North African-inspired harissa shrimp. Dessert will be served separately, after the meal service, on most flights, along with a choice of wine, coffee, tea or water.
Rounding out the carrier's new international economy cabin service will be a Ghirardelli chocolate candy during descent.
Delta's announcement of the planned service upgrade follows more than a year of testing and modifications on its Portland-Tokyo Narita route.
"This is about investing in every single customer who chooses Delta, no matter where they sit on the plane," said Allison Ausband, the carrier's senior vice president of in-flight service. "The thoughtful touches we're investing in throughout the new main cabin experience were designed by flight attendants with one goal in mind — delivering an exceptional experience that our customers will rave about and one that our team, the best in the business, is proud to deliver."
Source: travelweekly.com