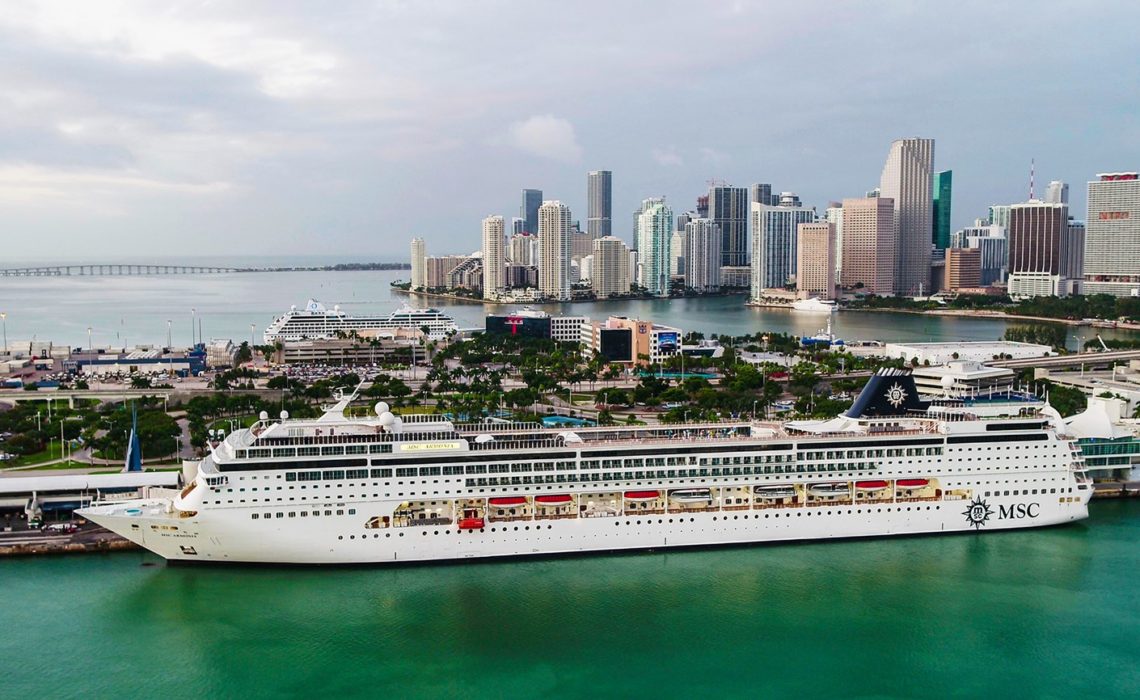 MSC Cruises will keep the MSC Armonia in Miami next summer and will replace its previously scheduled calls in Havana with Key West.
The Armonia moved to Miami last December to take advantage of the popularity of Cuba cruises from the U.S., but the ship was only able to cruise there for six months before a change in U.S. policy put Havana off limits.
MSC said the Armonia will depart Miami on Mondays for one-week cruises from November 2019 to April 2020, and on Sundays thereafter. It will visit Ocean Cay MSC Marine Reserve in Bimini, Bahamas; Costa Maya; Grand Cayman; and one of three Jamaican ports (Ocho Rios, Montego Bay or Falmouth).
Starting in April 2020, the itinerary will include Key West.
MSC said the Armonia's call at Ocean Cay will last from 9 a.m. to 11 p.m. and will include a junkanoo parade.
In November 2020, the Armonia will go into drydock in Grand Bahamas Shipyard.
Prior to moving to Miami, the 2,065-passenger Armonia sailed out of Havana, but those cruises were not available to U.S. passengers.
Source: travelweekly.com