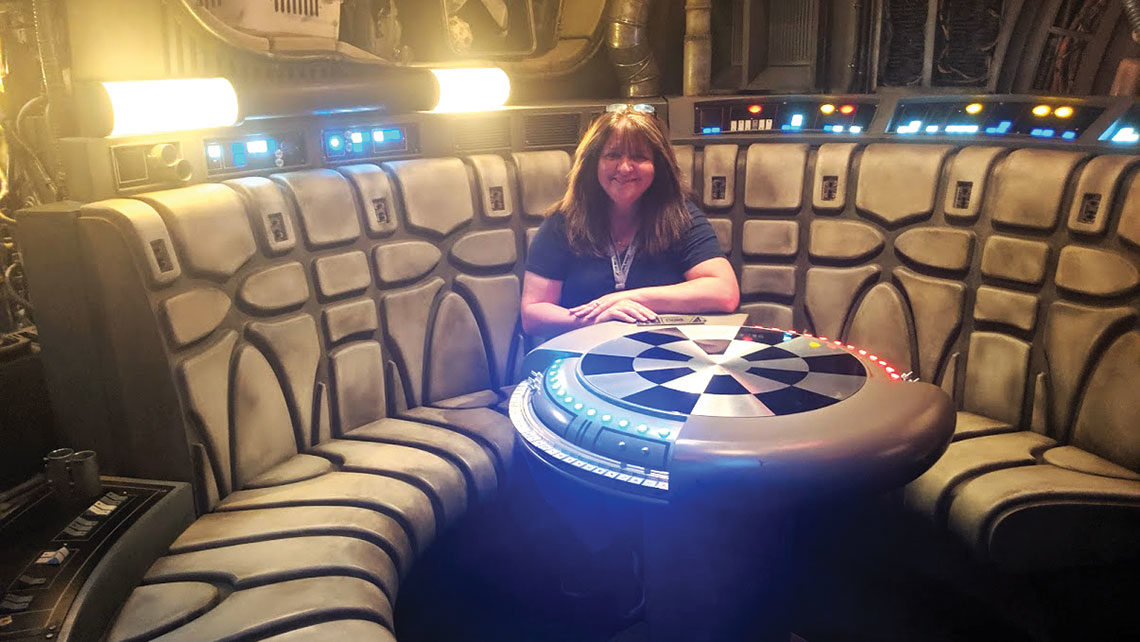 ANAHEIM, Calif. — Travel advisors are confident their customers will be enchanted by Disneyland's Star Wars: Galaxy's Edge. As Jedi master Yoda might say, "Like it, guests will."
The 14-acre Galaxy's Edge, the largest single-theme attraction Disney has ever introduced, is located in the northwest corner of Disneyland here. An almost identical Galaxy's Edge will open Aug. 29 at Hollywood Studios in the Walt Disney World Resort in Lake Buena Vista, Fla.
"I think this is a home run," said Sue Pisaturo, founder and president of Small World Vacations in Washington Township, N.J. "I can't wait to tell our guests about it."
Beci Mahnken, president and CEO of MEI-Travel and Mouse Fan Travel in Issaquah, Wash., agreed.
"The Disney Imagineers have truly raised the bar in terms of an immersive experience," Mahnken said. "The amazing creative detail gives a new perspective on a familiar environment from the movies, and it is refreshing."
Both advisors lauded Galaxy's Edge, which is set in Black Spire Outpost, a shady spaceport on the planet Batuu.
The planet has yet to be seen in a "Star Wars" film. That was a deliberate decision, according to Scott Trowbridge, creative executive with Walt Disney Imagineering. Disney, he said, wanted to build a new place that guests could use as a backdrop to their own adventures. The land was also designed to be an attraction in itself.
Referencing Disney's original ticketing system in which guests would purchase tickets for attractions labeled from A to E, with A being the tamest rides and E being the most adventurous, Trowbridge said, "You can think of [the land] as its own E ticket attraction."
"I thought it was mind-blowing, I really did," Pisaturo said. "The creative genius that went into it went down to the most minute detail."
Things like cast members with their own "Star Wars" back stories and interactive retail experiences throughout add to the immersion at Galaxy's Edge.
Source: travelweekly.com