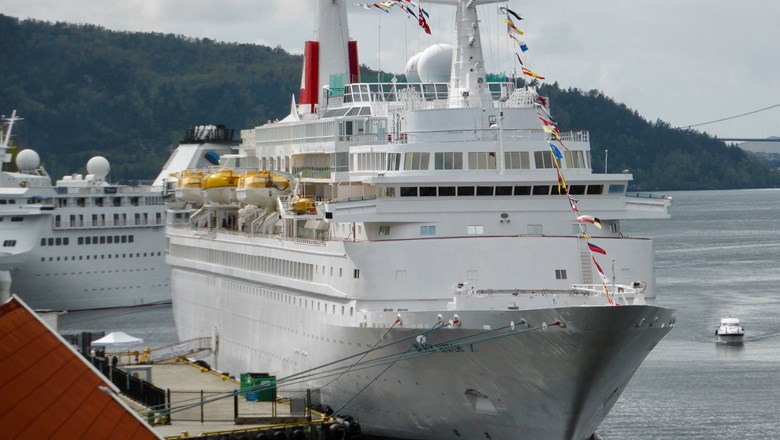 Fred. Olsen Cruise Lines will retire two of its vessels, the Boudicca and Black Watch, when it brings on the two former Holland America Line vessels it bought this summer.
The U.K.-based line last month acquired Holland America Line's Amsterdam, built in 2000, and the Rotterdam, built in 1997, and it said it would rename them the Bolette and Borealis, respectively, both names of former Fred. Olsen ships.
Fred. Olsen said the new ships will take over the existing itineraries of the Boudicca and Black Watch when cruising begins again. Passengers booked on the two older vessels will have their bookings being automatically transferred to either the Bolette or Borealis. Additional cabins will go on sale in early September.
The Boudicca and Black Watch are the latest older cruise ships to be retired from the global fleet this summer.
Fred. Olsen said it does not yet know the fate of the pair. Both ships were built in the early 1970s for Royal Viking Line. The Boudicca sailed in the Norwegian Cruise Line and Star Cruises fleets and did a short stint for Princess Cruises, among its deployments; the Black Watch operated as Norwegian Cruise Line's Westward for a time.
"What we do know is that they won't resume sailing with us when we do start to cruise again," Peter Deer, managing director of Fred. Olsen, said in a statement. "We know that these ships are much loved among our guests, as indeed they are by us, but it is time to evolve and look ahead to a long and bright future for Fred. Olsen Cruise Lines."
Source: travelweekly.com