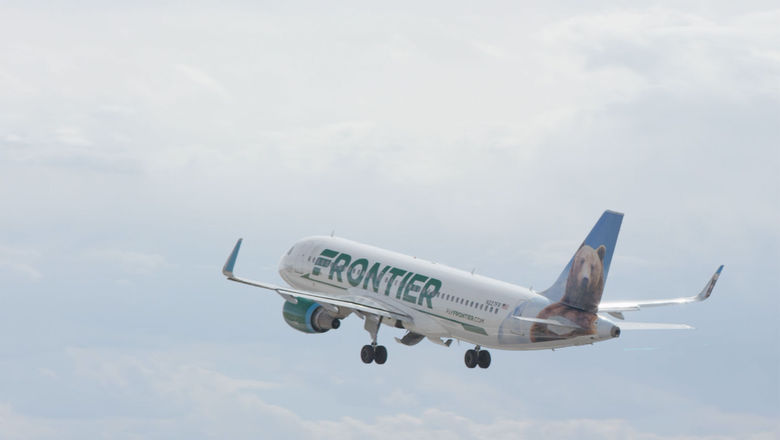 Frontier Airlines will fly new seats on aircraft scheduled for delivery beginning in March.
The seats, produced by the seat-design manufacturing company Recaro, will be featured on the 156 Airbus narrow-bodies that Frontier is slated to take delivery of through mid-2027. They will offer larger tray tables than those currently used on Frontier planes, and each row of three will also have edge-to-edge seat bottoms, eliminating the gap between cushions that are found on existing Frontier seat rows. In addition, arm rests, when raised, will no longer jut out and block connectivity between adjacent seats.
"We listened to customers and evaluated their feedback and found that the greatest opportunity for enhancement was in the tray table size, arm rest length and the edge-to-edge seat-bottom design, which allows more comfort for parties like families," Frontier spokesman Zach Kramer said.
The seats carry the model number of Recaro SL3710, which the German company touts to airlines as its "efficiency performance" model for economy class.
Frontier said the seats are 30% lighter than its existing seats, which will result in a savings of close to 32,000 gallons of fuel on an Airbus A321 over the course of a year.
Frontier operates a mix of A321 and the smaller A320.
Source: travelweekly.com