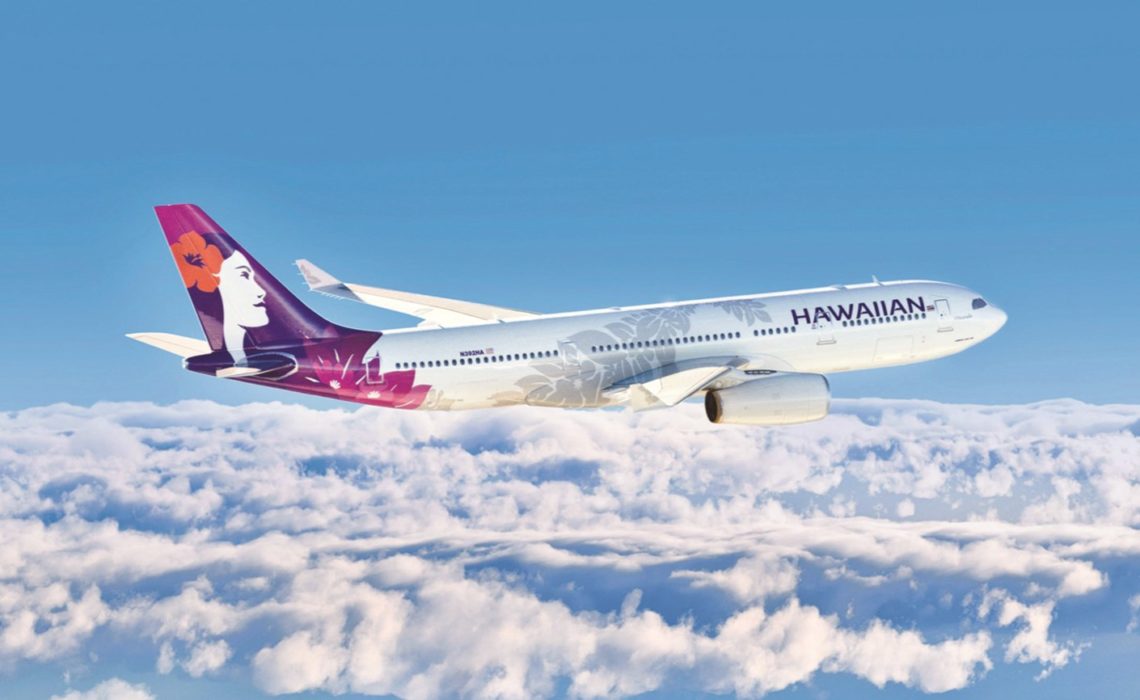 Hawaiian Airlines will launch its version of basic economy fares on Oct. 21.
The low-cost fare class, called Main Cabin Basic, will debut on flights between Honolulu and Los Angeles, Long Beach and San Jose.
Main Cabin Basic ticketholders won't be able to select a seat until check-in, won't have the option to upgrade, and won't be able to make changes. Main Cabin Basic flyers will also typically board the aircraft last. However, they will be able to bring one standard carry-on bag as well as one personal item onto the aircraft, just like standard economy class ticketholders.
HawaiianMiles Members will earn one mile per mile flown.
Source: travelweekly.com