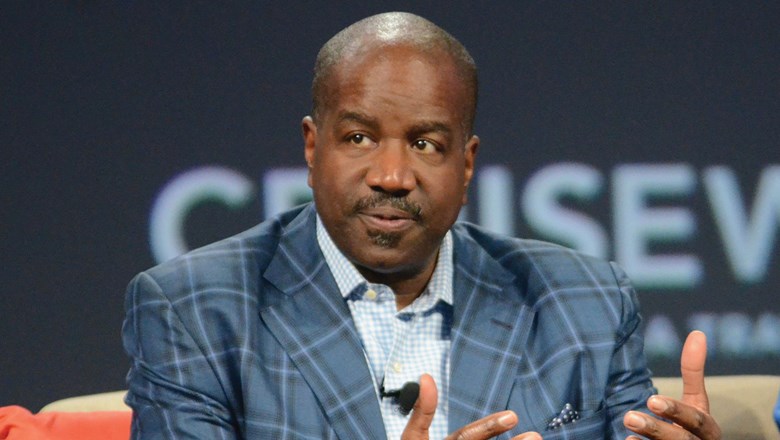 Holland America Line president Orlando Ashford is pleading for a port to allow two ships to disembark as they make their way from South America to Florida after a weeks-long journey.
The Zaandam and Rotterdam are carrying 1,243 guests and 1,247 crew members. As of March 30, four passengers have died. Another 76 guests and 117 crew members have influenza-like symptoms. Eight have tested positive for Covid-19.
"Already four guests have passed away and I fear other lives are at risk," wrote Ashford in a letter titled "A Humanitarian Crisis."
The Zaandam has now been sailing for 28 days and has been turned away from several ports in South America. It met up with the Rotterdam off the coast of Panama over the weekend to deliver supplies and transfer guests. Both ships are on their way to Fort Lauderdale, where officials have said they don't want them to disembark unless proper protocols are followed.
"We need confirmation from a port that is willing to extend the same compassion and grace that Panama did and allow us to come in so our guests can go straight to the airport for flights home," Ashford said.
The saga began with the Zaandam departing Argentina on March 7 for a two-week South American voyage.
Ashford defended the decision to sail. He said when voyages began in early March, South and North America had few confirmed coronavirus cases. At the time, the Americas were not affected by travel and health advisories.
"Travel in all forms continued to bustle across the continents as recently as mid-March — albeit with more personal hygiene reminders," he said. "Within a matter of days, that all changed."
Local governments quickly closed their borders. Ships that had been cleared for docking were turned away, he said.
"Officials denied repeated requests for access and assistance and the world shut itself off, leaving ships stranded at sea to make it on their own, which isn't sustainable," he said. "Eventually someone must allow these ships in."
He said that Holland America began monitoring passengers for Covid-19 symptoms in early 2020. Along with other cruise lines, the company suspended global cruise operations for 30 days on March 13, while the Zaandam was already sailing. On Monday, Holland America extended its pause in cruise operations through May 14.
The Zaandam's original itinerary had its sailing ending on March 21 in Chile. Ashford said once cruising operations were suspended, it tried to find a place to disembark and fly its passengers home. Then Chile announced it was closing borders on March 16, while the Zaandam was already in Punta Arenas waiting for clearance to disembark. Ports in Peru, Argentina and elsewhere in South America then closed.
"Repeated requests for humanitarian consideration were denied," Ashford said.
It wasn't until March 22 that guests and crew on the Zaandam started reporting flu-like symptoms.
"Despite countless desperate pleas in the following days, we were forbidden to medevac critically ill patients to shore-side hospitals (usually standard operating procedure for comprehensive care that ships aren't equipped to provide)," he said.
The Zaandam eventually ended up off the coast of Panama, waiting in limbo for authorities to decide if it could be allowed to transit the Panama Canal so it could sail to Port Everglades in Fort Lauderdale to end its journey. It received that permission on the evening of March 29.
"We are dealing with a 'not my problem' syndrome," Ashford said. "The international community, consistently generous and helpful in the face of human suffering, shut itself off to Zaandam leaving her to fend for herself."
While in Panama, those guests who could "quickly and safely" move to the Rotterdam did. The goal was to alleviate the workload of the Zaandam crew and to get guests in inner cabins to rooms with windows and verandahs. Passengers were screened following protocols from the Centers for Disease Control and Prevention before transferring over to the other ship. They also wore face masks.
"To ensure everyone's well-being, we did not move guests who needed further screening or those likely to need ongoing support by the medical team to Rotterdam," he said.
"Reducing the guest count on Zaandam helps available staff better serve those remaining on board. No guests who have been ill or symptomatic were moved, nor were their close contacts."
Guests on both ships are self-isolating in their staterooms. Zaandam crew members were not moved over to the Rotterdam. The Zaandam received medical supplies including Covid-19 tests, facemasks for guests and personal protective equipment for crew. The Zaandam also got more medical staff.
"It's important to remember passengers and crew did nothing wrong," Ashford said.
He ended by pleading for compassion.
"These travelers could have been any one of us or our families — caught up by a fast-changing scenario nobody foresaw," he said. "The Covid-19 situation is one of the most urgent tests of our common humanity. To slam the door in the face of these people betrays our deepest human values."
Source: travelweekly.com