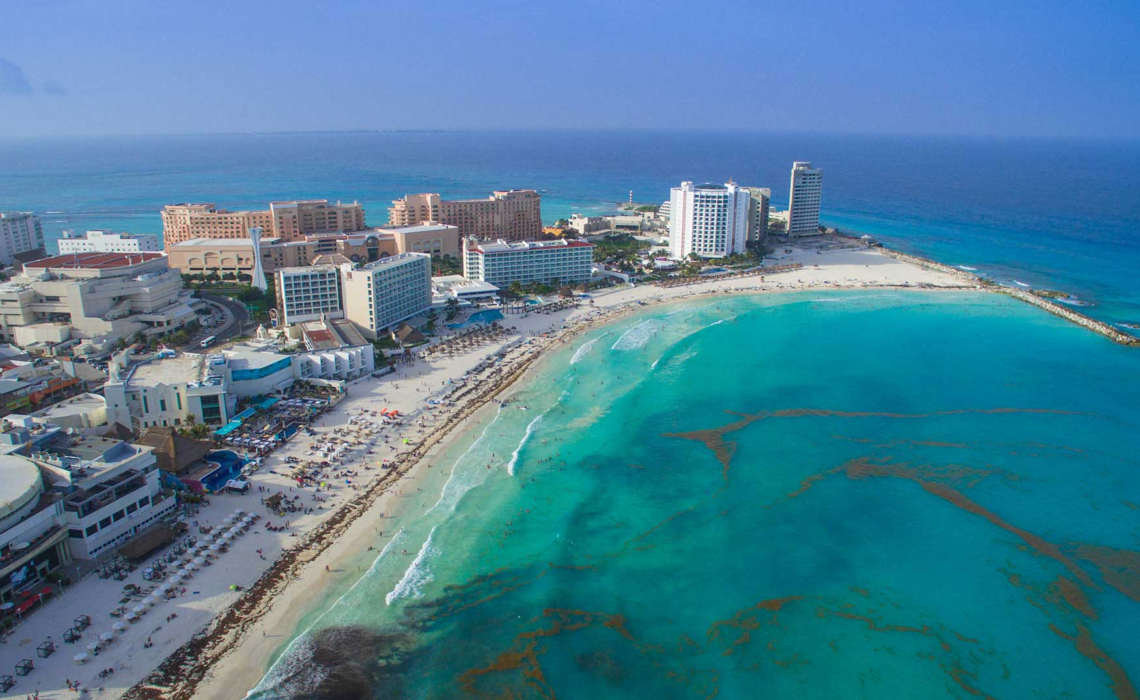 Mexico's hotels on the Yucatan Peninsula are struggling, where the average daily rate (ADR) fell 7.3% in the second quarter, according to numbers from hotel data company STR.
The Yucatan Peninsula is home to vacation destinations Cancun, the Riviera Maya and Cozumel.
Hotels in the region recorded ADR of $170.10. Revenue per available room plummeted 12.3% to $115.95, and occupancy fell nearly 4 percentage points to 68.2%.
STR attributed the decline to several factors, including seaweed currently plaguing the Cancun and Riviera Maya coastlines and the government's decision to disband the Mexico Tourism Board earlier this year.
Mexico City also had a rough second quarter. STR said Mexico City had a 7% drop in RevPAR to $78.75 and a 4.3% drop in ADR to $118.52.
Throughout all of Mexico, a supply and demand imbalance weighed on occupancy and ADR, with STR citing supply growth of 3% and a demand decline of 0.2% during the quarter.
Source: travelweekly.com