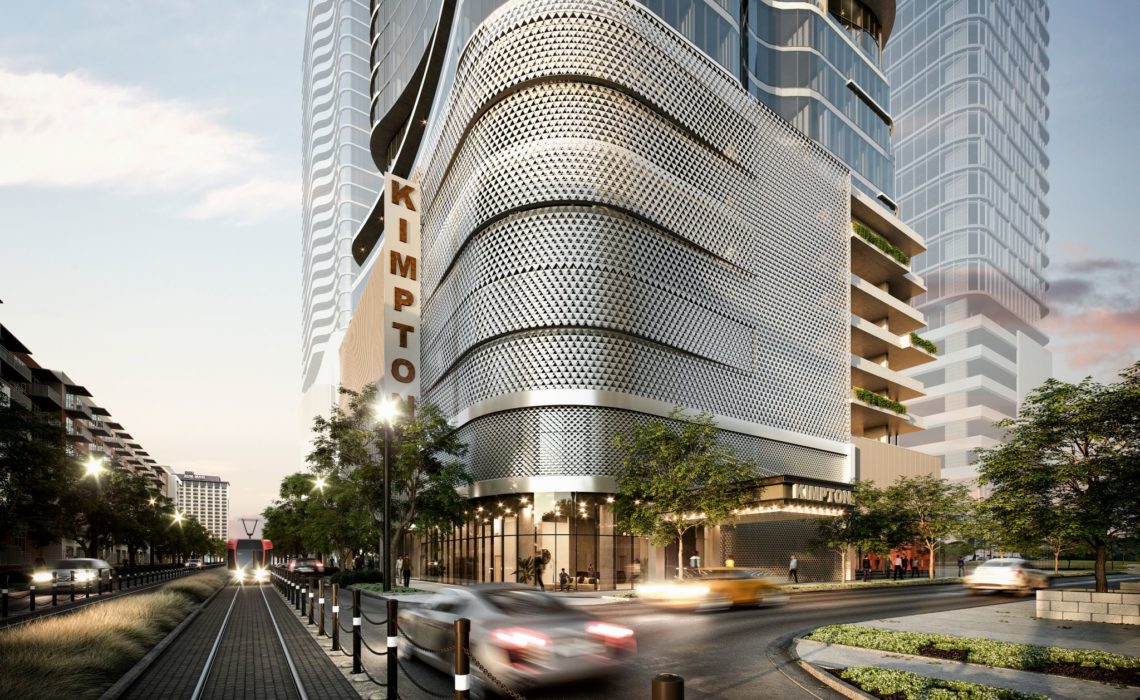 Kimpton Hotels & Restaurants will open its first Houston hotel at the end of 2022.
The hotel will be part of the new Laneways development in downtown Houston. Construction on Laneways is scheduled to begin early next year. In addition to the Kimpton hotel, the 2.5 million-square-foot project will have multi-family residences, shops and public outdoor spaces.
The 204-room hotel will have a restaurant, a café, 14,000 square feet of meeting space and a rooftop pool and bar.
The Houston location builds on the flag's existing Texas footprint, which includes the Kimpton Hotel Van Zandt in Austin and the Kimpton Pittman in Dallas, scheduled to open next summer.
Source: travelweekly.com