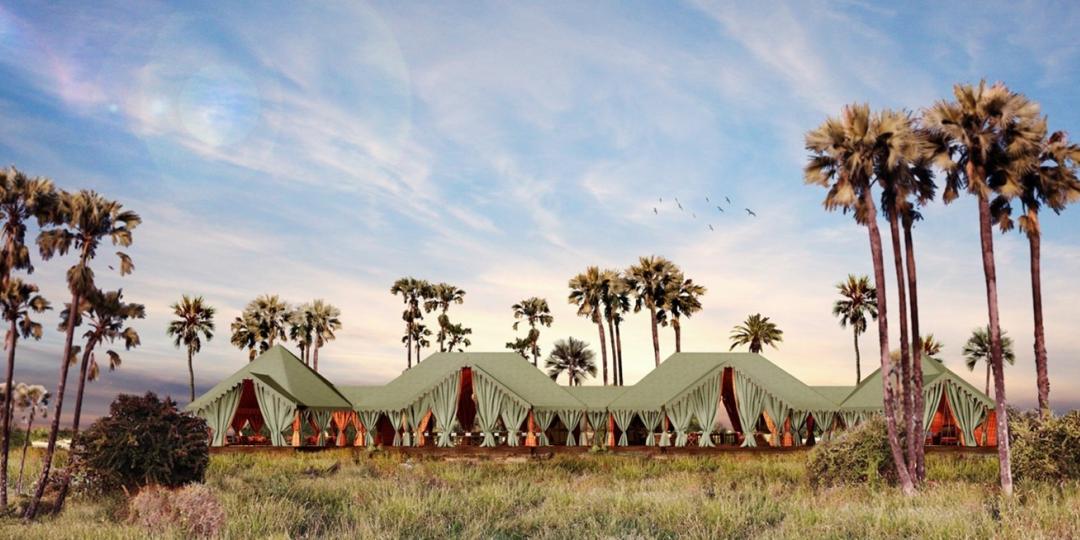 Natural Selection is ready to welcome tourists to the rebuilt and redesigned Jack's Camp in Botswana's Makgadikgadi Salt Pans, but is realistic about the expected numbers.
The camp will reopen this month to celebrate the camp's 25th anniversary. Co-Founder of Natural Selection, Dave van Smeerdijk, told Tourism Update that the camp was expecting a quiet start to the year as this period is traditionally Botswana's low season. "We expect some local travel trade, a sprinkle of international guests and some intrepid journalists."
The rebuild was overseen by the camp's Owner and Founder, Ralph Bousfield. "Jack's has always been a whimsical place, somewhere unconventional where the natural world surprises and delights. The new Jack's has built on this legacy," said Bousfield.
"The Jack's rebuild has long been a dream for Ralph Bousfield and the partnership with Natural Selection meant it could be realised. We are thrilled to help elevate one of the most iconic camps on the continent," said Van Smeerdijk.
Although he predicts that tourism in Botswana will only fully recover around 2023 or 2024, Van Smeerdijk remains optimistic. "Hopefully, the global roll-out of vaccines will mean that tourists are able to return to Botswana soon." He said he expected to see the American, European and Asian markets return first.
He said Natural Selection's partnership with the camp would heighten the guest experience and also the eco-friendliness of the camp, which now runs entirely on solar power. In addition, 1.5% of all revenue generated will go toward local conservation projects.
The camp's nine safari tents are more than double the size of the former tents and have an interior floor area of 130 sqm. Seven twin tents feature two queen-size beds and the two double tents have extra-length king beds. All the tents can accommodate a child on a day bed in the living room.
The new, larger mess tent has a library, tea and drinks tent, offering space where guests can be together or find a quiet spot.
Source: tourismupdate.co.za