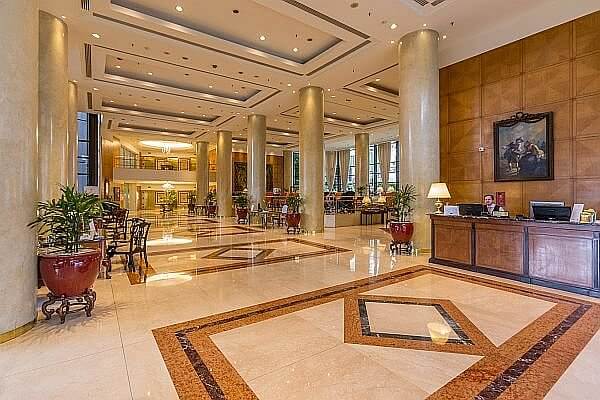 The "hotel within a hotel" concept can be a bit confusing sometimes. That's especially true when you've booked the Luxury Collection Park Tower in Buenos Aires and your taxi pulls up to a Sheraton.
Don't worry though, you're not checking in at that gargantuan 740-room convention hotel. The Park Tower is a more human-scaled property with a max of 10 rooms on each floor.
From the beginning, the Park Tower was designed to be completely distinct from the Sheraton. The staff is entirely separate and many Park Tower staff members speak excellent English. The head concierge at the Park Tower is Golden Key level. And while Park Tower guests are free to use the facilities of the Sheraton, Sheraton guests cannot enter the Park Tower.
The competition for luxury hotels in Buenos Aires gets a bit stiffer each year, but most of the new openings tend to be boutique properties like Casa Sur Palermo, not full-service hotels with a high staff-to-guest ratio. The Park Tower is a well-established property where you can get everything you'd expect from a top-end Marriott brand: room service, turndown service, a concierge, nice Le Marque toiletries, and butler service for the suites. There's a restaurant with a full breakfast buffet, a small gym, and spa.
Rooms are generously sized for an urban hotel, starting at 430 square feet for the standards. All come with good blackout curtains, flattering lighting, robes, slippers, and a separate bath and shower.
If you're an aspiring election meddler, you can stay in the same suite that Vladamir Putin once occupied, as well as less nefarious heads of state. That would be the 5,300-square-foot Presidential Suite, which occupied the whole top floor and has panoramic cityscape views. (Yes the normal floors have 10 rooms, so this is larger than 10 of the standards put together.)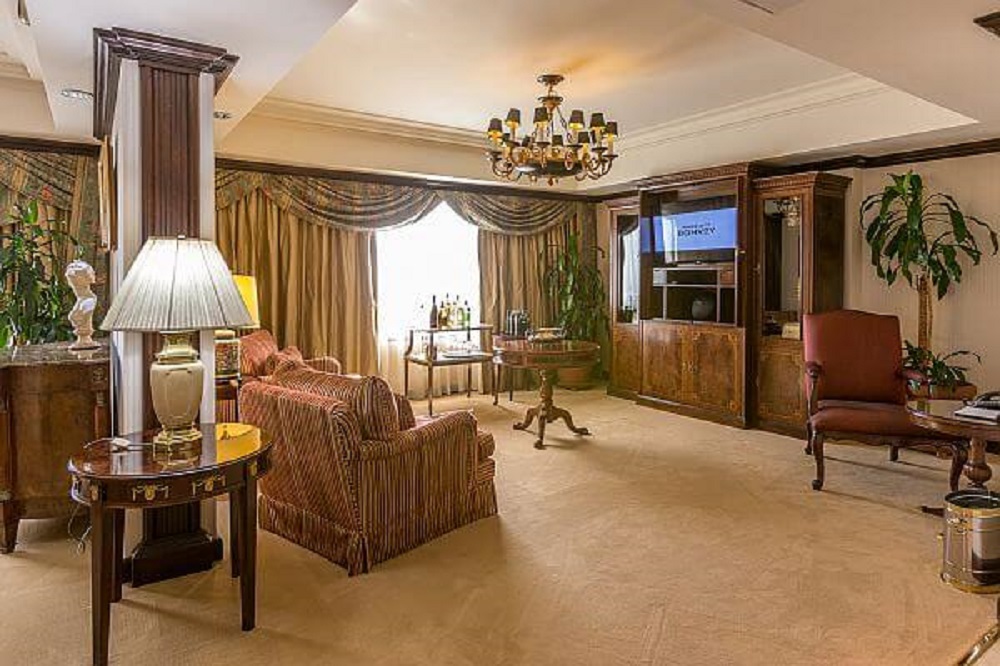 In between are several other suite options, like the corner suite you might get upgraded to if you have high enough status with Marriott Bonvoy (or you did with Starwood and it transferred over). The three Gobernador Suites have the size and feel of a luxury apartment. "These worth-the-splurge suites also include a full bar, a selection of Argentinean wines, an enormous jetted tub, a huge terrace with outdoor furniture, a dining table, and a large galley kitchen for entertaining or in-room meetings."
If you want something hip and contemporary, you'll be happier elsewhere, but if you're a fan of classic touches like marble, oriental rugs, and 18th-century oil paintings, you'll be happy with the richness here. This is also the best place in Buenos Aires to earn or cash in those Marriott points. It's the only high-end property of theirs in the city.
Source: luxurylatinamerica.com