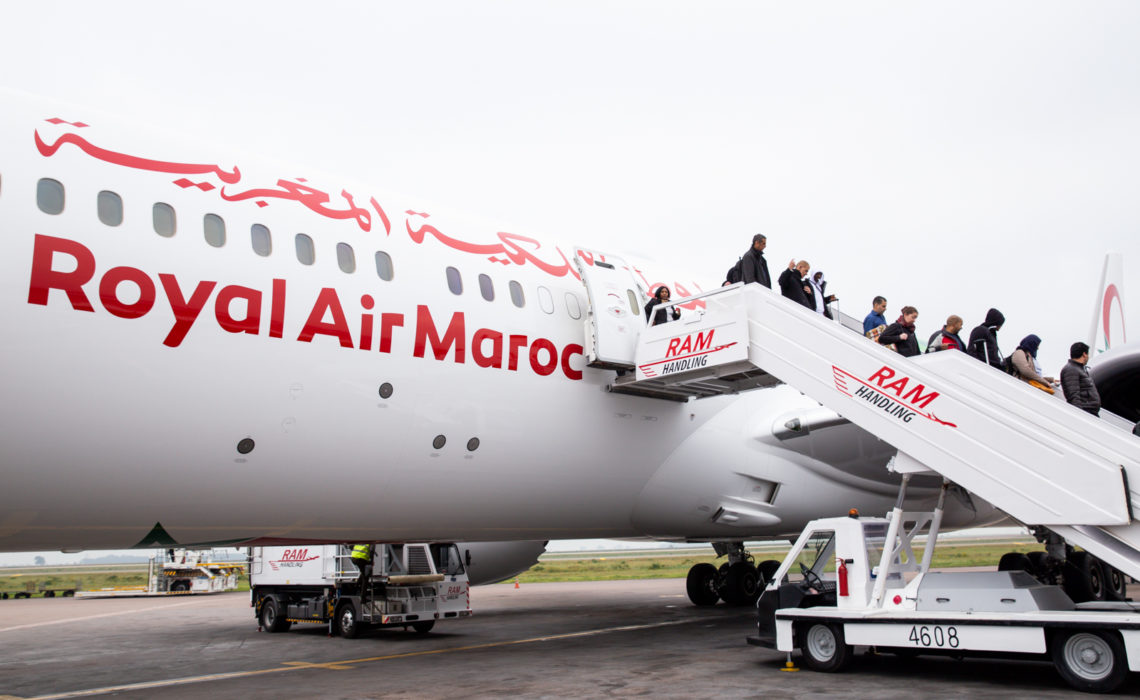 Royal Air Maroc will join the Oneworld alliance on March 31, 2020, according to a report from French publication Air Journal, making it the alliance's first on the African continent.
"Our systems were at a higher level which facilitated their alignment with those of the Alliance; but also through the great efforts made by our teams, who were mobilized to make this grandiose project a success for Royal Air Maroc and for the Kingdom," Hamid Addou, CEO of Royal Air Maroc, said in a statement translated from French.
Royal Air Maroc serves more than 100 destinations in 49 countries, allowing Oneworld to add 34 new destinations and 21 countries to its map, bringing its network to 1,069 airports in 178 countries and territories, according to Air Journal.
This comes just weeks after American Airlines and Royal Air Maroc launched a new codeshare partnership, an airline's ability to sell flights operated by another carrier under its own flight number, ahead of American's first foray into Africa.
The carriers began codesharing on certain routes across each other's networks on Dec. 26, as TPG's Edward Russell reported last month. Routes covered include Royal Air Maroc's between the U.S. and Casablanca (CMN) as well as onward service to Marrakech (RAK) in Morocco, and select American routes in the U.S.
The codeshare will expand to additional routes in 2020, including Royal Air Maroc service to Abidjan, Cote d'Ivoire (ABJ), Lagos, Nigeria (LOS), and Luanda, Angola (LAD).
Africa is a growth market for U.S. carriers. United returned to the continent after a multi-year hiatus with seasonal service to Cape Town (CPT), which began last month. Delta serves four cities in Africa — Accra (ACC) in Ghana, Dakar (DSS) in Senegal, Johannesburg (JNB), and Lagos (LOS) in Nigeria — and has grown capacity annually for the past several years, Cirium schedules show.
Source: africazine.com