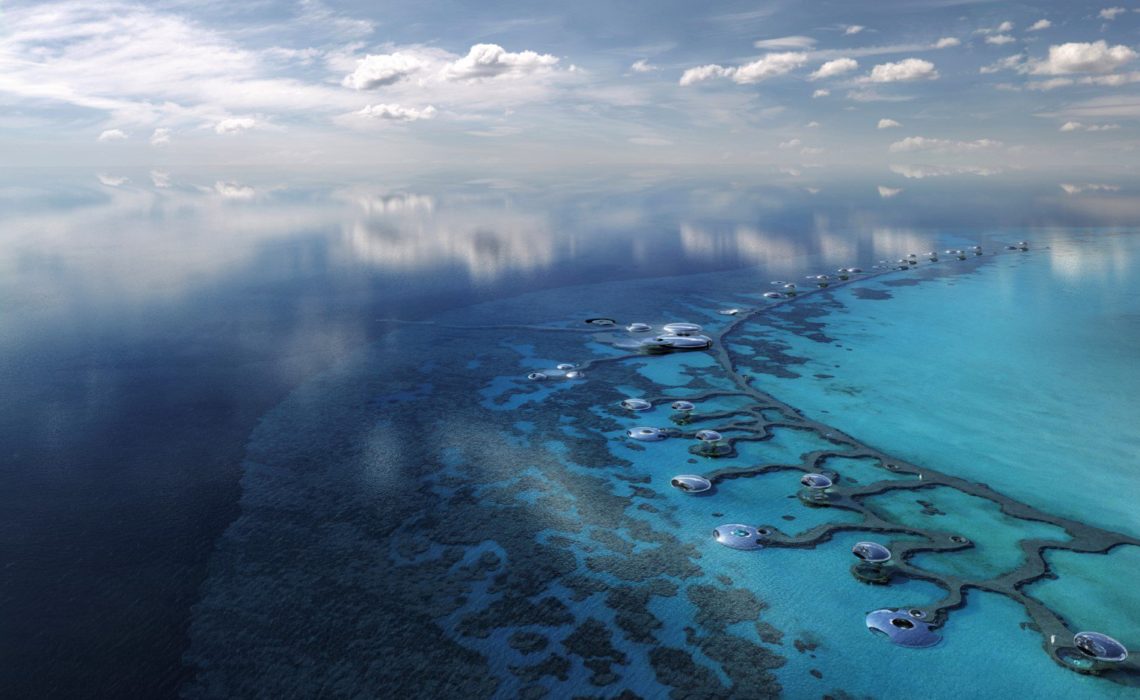 In what many see as one of the world's most significant shifts in tourism policy, the traditionally closed Kingdom of Saudi Arabia is opening its borders to non-Muslim leisure travelers as construction begins on its ambitious project to turn some of the last pristine islands and landscapes along the Red Sea into a next-generation, ecofriendly luxury haven.
Development of the Red Sea Project, an initiative by Crown Prince Mohammed bin Salman to diversify the kingdom's oil-dominated economy, officially began last month with the opening of the first base camp for the workers who will start building the infrastructure. Plans call for a mix of luxury and premium beach and mountain resorts, wellness centers, homes and marinas capable of hosting up to a million visitors a year.
John Pagano, CEO of the Red Sea Development Co., called the destination one of the "last unexplored frontiers in tourism," adding that it will offer "a very compelling proposition for Western travelers."
"We are developing the first fully integrated, luxury, mixed-use destination in the Middle East at a location offering a temperate year-round climate," he said. "There is currently no competing destination that offers international travelers the opportunity to visit the Middle East and enjoy such a unique collection of experiences, spanning heritage and culture, diverse landscapes and an array of thriving ecosystems."
Pagano did not say, however, whether, in a effort to attract Western tourists, the kingdom might waive its ban on alcohol or relax its expectations for how women must dress and act. Currently, women are expected to be mostly covered from head to toe. And while Western women are not generally expected to wear the traditional black abaya, apparel such as shorts, sun dresses and other common summer and resort wear are unacceptable public attire.
"Government policy lies within the authority of government, and it would be inappropriate for us to speculate on potential future legislation," Pagano said when asked about the conservative rules. "However, the Red Sea Project will be formed in a special economic zone with a world-class regulatory environment created around established international norms and designed to welcome visitors and investors alike."
Development begins as Saudi Arabia is implementing an e-visa system that will enable tourists to gain entry within 24 hours. It's a major shift for the kingdom, which until now has reserved its visas mostly for foreigners working or visiting family in the country and for Muslims making pilgrimages to Mecca and Medina.
However, the Arab News reported that the country has been loosening those policies slowly, issuing some 9,000 revisions over the past year or so for special events such as Formula E motor racing, the Italian Super Cup football match in Jeddah, the King Abdul Aziz Camel Festival and the Winter at Tantora festival in Al-Ula.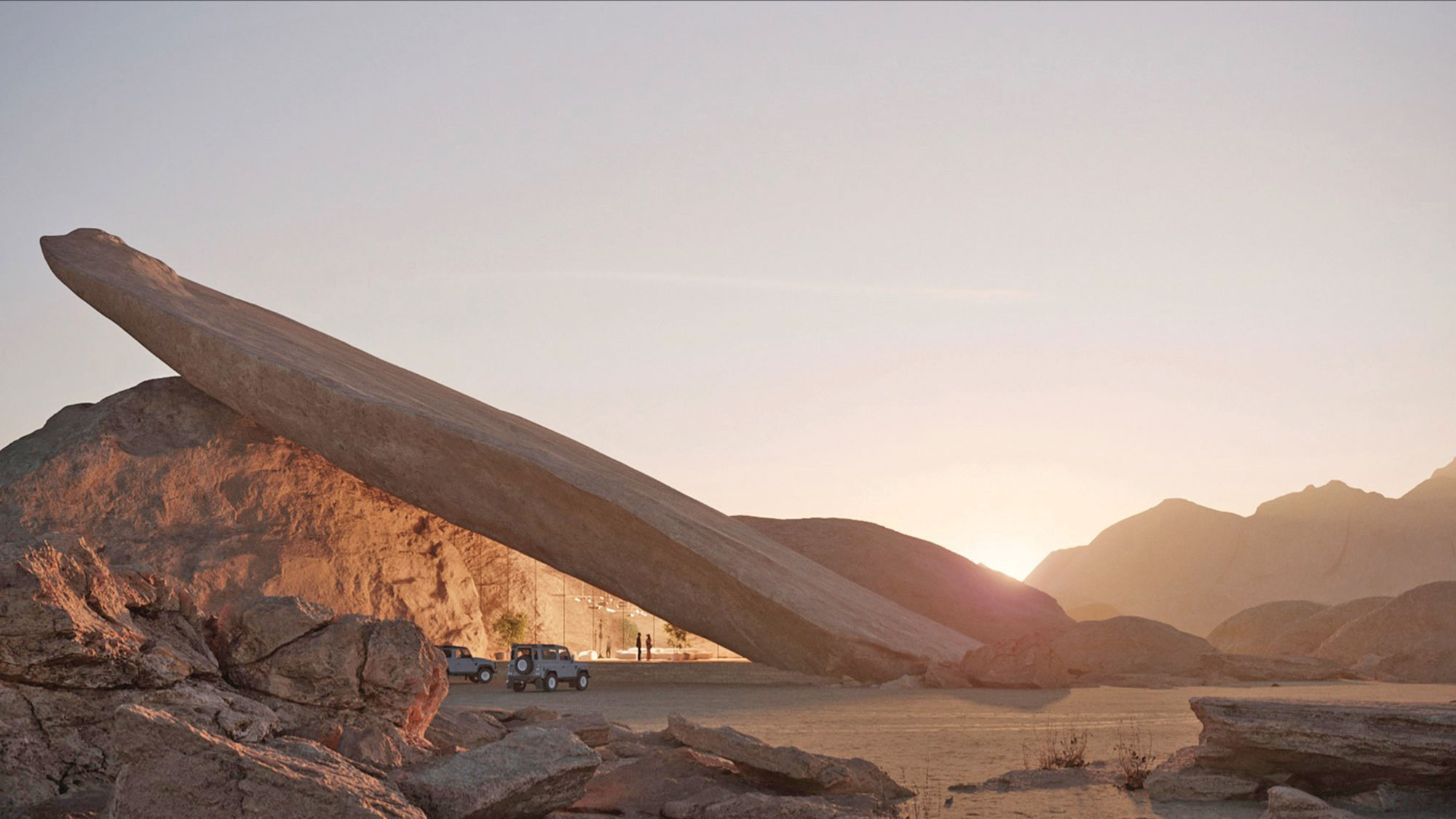 Under the new system, general tourist visas will be available easily and quickly, even for women traveling alone, the Arab News reported. That represents another milestone of sorts for a country that only recently began allowing women to drive and which still gives men complete control over their spouses' passports.
"There is a huge demand for tourism, especially from the U.S., European countries and Japan," Khalid Al-Kahtani, a counselor at the Ministry of Foreign Affairs' visa department, told the newspaper.
As for the Red Sea Project, the flagship of the crown prince's economic diversification plan, Pagano said phase one has been fully funded and that nearly $750 million in development and construction contracts have been issued.
The government-backed development company is also actively seeking private investors and hotel partners, he said.
"We are talking to major hotel brands at the luxury end of the market, and we have received very positive feedback on the quality of the destination and the growth opportunity presented by the development of the Saudi tourism industry," he said. "Those conversations are ongoing, and we will announce final agreements in due course."
It remains unclear, however, if those efforts will be affected over the long term by the murder last year of Saudi dissident and Washington Post columnist Jamal Khashoggi at the Saudi consulate in Istanbul.
The only publicly announced foreign investor in the Red Sea Project, Richard Branson, pulled out after multiple news reports linked the crown price and his close associates to Khashoggi's killing. Branson and another key business leader, AOL founder Steve Case, also resigned from the project's advisory board.
The board is still active, Pagano said, adding that the virtual who's who of business, environmental, tourism and conservation experts that make up the panel "helped set the Red Sea Project's agenda to develop and implement a new international standard in environmental protection and restoration, sustainable development, innovation and luxury tourism."
He did not specify, however, how many members remain, saying only, "We respect the decision of those who chose to step back from the project, and we hope that they will resume their roles in time. We will continue to welcome foreign investors and partner organizations keen to participate in this exciting project."
Source: travelweekly.com