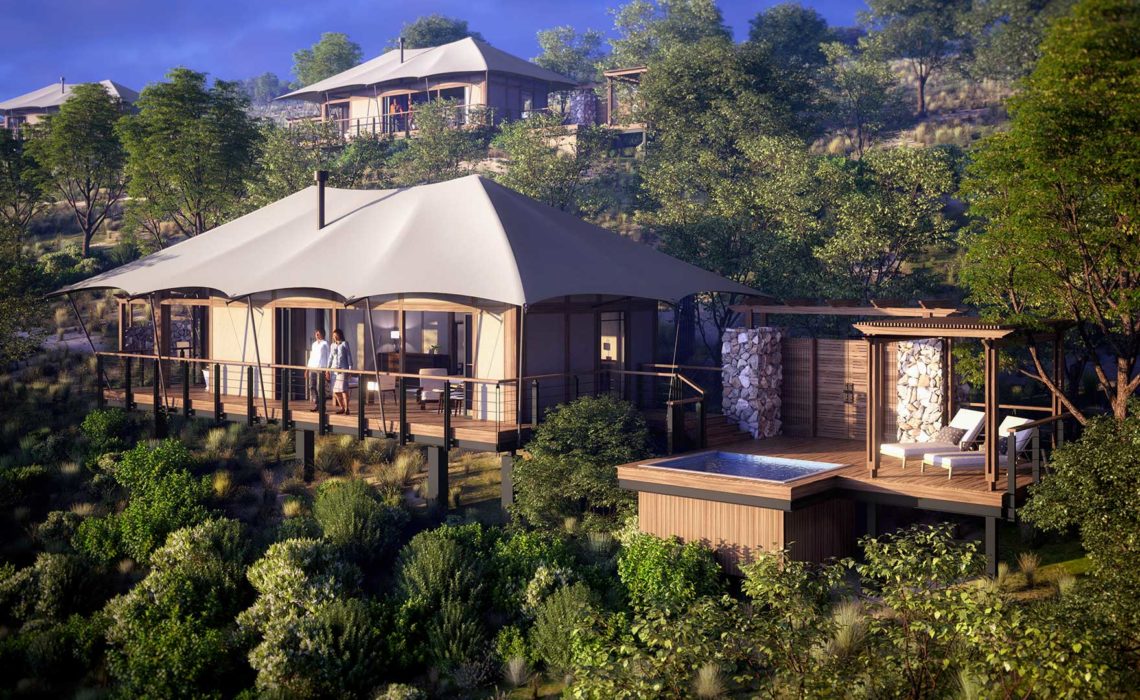 Shamwari Private Game Reserve has opened reservations for Sindile, its new flagship tented camp in South Africa's Eastern Cape.
The camp offers nine elevated tents and will open on December 20. Sindile is set in deep bush and on a ridge, providing a vantage point from which to see the Bushman's River and surrounding plains. Each guest tent can accommodate two people and has a fireplace, heated plunge pool and lounge area.
Sindile is part of the second phase of a two-year $25 million investment programme at Shamwari. The first phase saw upgrades to Eagles Crag and a rebuild of Riverdene Family Lodge.
The Wildlife Rehabilitation Centre has also been expanded. Guests can now visit the facility on the reserve, where animals are cared for and treated before being released back into the wild. This is in addition to the two big-cat sanctuaries, where, in partnership with the Born Free Foundation, rescued African big cats are given a permanent home.
Sindile is isiXhosa for 'survivor', the name of Shamwari's matriarch leopardess who survived numerous lion maulings to raise five litters of cubs which comprise Shamwari's leopard population today.
Source: tourismupdate.co.za