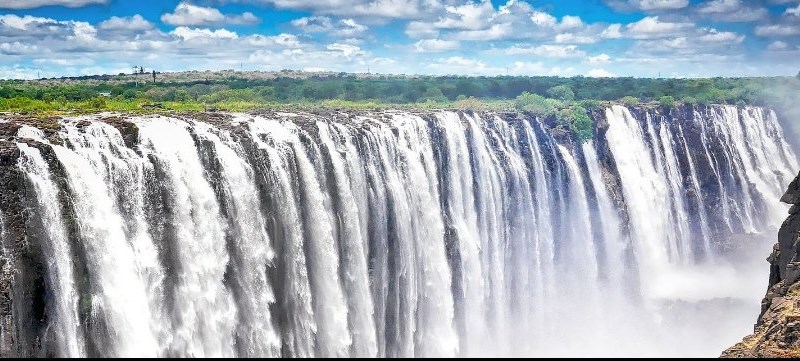 Shearwater Explorers Village (SEV) is set to expand its Victoria Falls property to 400 beds by mid-2019, following the success of the first 200 beds launched in 2018.
SEV has restaurants, recreational area and chalets on one side, and tenting on the other. It caters for all classes of tourists, from backpackers to luxury travellers.
SEV General Manager, Faith Madzivanyika, commented: "When we opened, Shearwater Explorers Village was a 200-bed facility. We are now expanding the facility; we hope that by mid-year we would have doubled the capacity that we initially created, to about 400 beds. Work is already in progress as we speak. Clearing of the construction site has started, but massive work is still to be done."
Madzivanyika says the company is also looking at identifying other areas outside the resort town that require the type of accommodation service SEV is offering in Victoria Falls.
She says explorations are being carried out in the first half of the year so that by year-end SEV would have acquired land in the respective areas so that developments can start.
"We want to make sure that when tourists visit Victoria Falls they also do a Zimbabwe tour, where they go to Hwange, Matopo Hills, Great Zimbabwe, Harare, Mana Pools, Binga and come back to Victoria Falls, which can still be their exit point. We are already planning for that round-Zimbabwe tour in order to revive the economy of Zimbabwe through marketing all attraction sites that are marketable in Zimbabwe."
Travellers from source markets such as China, South Africa, Europe and the Americas have already responded favourably to the route.
Victoria Falls currently has about 2 000 rooms, and requires about 500 more to cope with the anticipated increase in tourist arrivals this year and beyond.
Source: tourismupdate.co.za