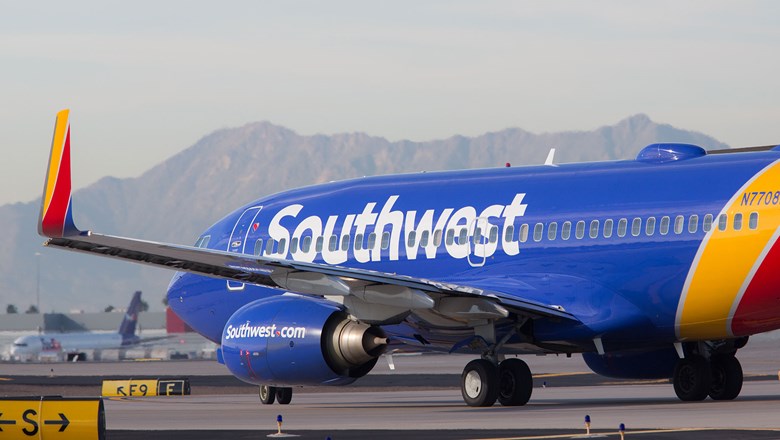 Southwest has canceled plans to either furlough workers or extract pay-cut concessions from labor unions following the passage of the new Covid-19 relief package.
"With this communication, we are halting all efforts to furlough or reduce employees' pay, and officially rescinding the WARN notices, furlough notices, notices of potential impact and notices of pay reduction for noncontract employees that were previously sent," CEO Gary Kelly wrote in a letter to employees Monday.
The relief package, which was signed by President Trump Sunday night after nearly a week of delay, includes $15 billion in new payroll support for airlines. The payments are designed to cover airline salaries through March 31. Carriers that accept money aren't allowed to furlough, lay off or implement hourly wage cuts for any nonexecutive employees through that time. Airlines previously received $25 billion in payroll support, which covered March through September of this year.
Early this month Southwest formally warned nearly 7,000 employees that they would face furloughs in the early spring unless their unions reached an agreement with management for temporary wage cuts. The notices are called Worker Adjustment and Retraining Notifications, or WARN notices.
The layoffs and furloughs would have been the first in Southwest's history.
In his letter, Kelly thanked congressional leaders of both parties for passing the legislation as well as treasury secretary Steve Mnuchin. He made a special point of thanking Republican Sen. Susan Collins of Maine, who was part of a bipartisan group of moderates who helped forge the compromise that ended several months of partisan bickering over the second Covid-19 relief package.
Conspicuously, Kelly did not single out Trump for thanks.
Source: travelweekly.com