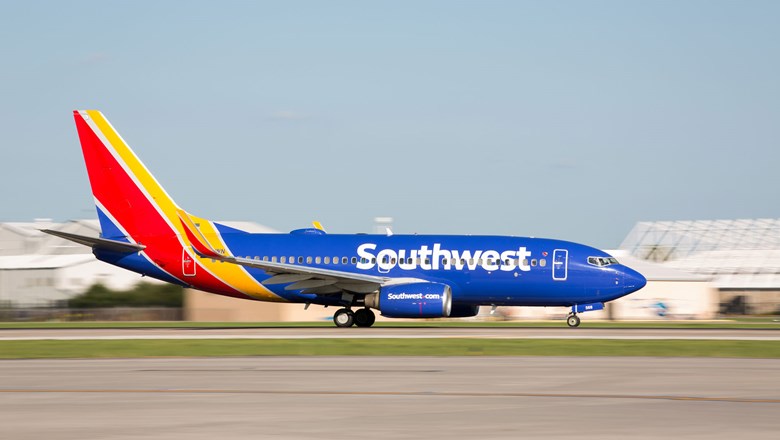 As Southwest Airlines' entry into the Travelport and Amadeus GDSs grows closer, the stakeholders involved — Southwest, the GDSs and travel management companies (TMCs) — are looking forward to the benefits that will result from the change.
"Selling Southwest, we, to be perfectly honest, looked at it as a necessary evil if we go back a year ago," said Jeff Klee, CEO and co-founder of AmTrav (No. 43 on Travel Weekly's 2019 Power List). "Southwest really did a complete 180, and both we and our customers are thrilled about it."
Southwest announced its distribution strategy change last August. The pivot to making Southwest fares fully available to TMCs via GDS hearkens back to the company's early history in the 1970s when it was focused on business travelers in the Texas Triangle of Dallas, San Antonio and Houston, said Dave Harvey, vice president of Southwest Business.
Its goal back then was to get more Texans off the road and into the air.
Now, as it approaches its 50th anniversary in 2021, Southwest is "getting back to our roots," Harvey said.
Southwest has had limited participation in the GDS channel. Until it goes live in Travelport's three GDSs (Apollo, Galileo and Worldspan), which is forecast for the second quarter, followed by Amadeus, Southwest fares have only been available in Sabre. In Sabre's GDS, agents can book some Southwest fares but cannot make modifications to the bookings. In Travelport and Amadeus, agents will be able to book all fares and make changes.
In the past, Klee said, AmTrav has offered Southwest to its customers in a variety of ways, such as using combinations of application program interfaces and manual processes.
"But there's always been a lot of duct tape required and a lot of inconsistencies between what the experience would be online and offline, and frankly, a lot of extra work for the agents," he said.
AmTrav is far from the only player interested in accessing Southwest fares in the GDS environment.
Harvey said, "There are a lot of buyers who want industry-standard GDS capabilities," such as standard ticketing and settlement through ARC. "That's just how they built their program. All their midoffice, back office, that's how they work with their TMC. We were missing out on a huge opportunity not serving those customers the way that they wanted to engage and do business with Southwest."
Jason Toothman, head of agency sales and corporate accounts for the Americas for Travelport, agreed that the opportunity was there. Travelport has long heard from agency customers who wanted to sell Southwest in the same way they sell other carriers — in the traditional GDS environment.
Amadeus' agency customers reacted to the news last year positively, said Ilia Kostov, senior vice president of global accounts and business travel for the Americas. That level of positivity and enthusiasm has remained.
In addition to benefits for booking agents, corporations will also see upsides, Kostov predicted, including more booking efficiencies, meaning lower costs that are typically passed on to the corporate traveler.
Amadeus, in particular, will help broaden Southwest's reach to TMCs, according to Kostov. Many of the largest global TMCs have publicly said they are only working with Sabre and Amadeus, not Travelport, so their Amadeus affiliation will give them access to Southwest.
Southwest will first go live in Travelport's GDSs. To that end, Southwest and Travelport recently co-hosted a summit for select TMCs in late February to discuss plans and initiate a dialogue among the stakeholders.
Toothman said the summit is indicative of the unique level of collaboration Travelport has with Southwest on its new distribution plan.
Klee said he believes that having Southwest readily available in the GDS environment will result in an increase in sales for the carrier.
"Every TMC has been selling Southwest with one hand tied behind their back," Klee said. "And I think putting them on par from the standpoint of the ease of sale and making everything about Southwest equal to the other airlines, especially in the domestic market, I'd be shocked if it doesn't move the needle on market share."
Source: travelweekly.com