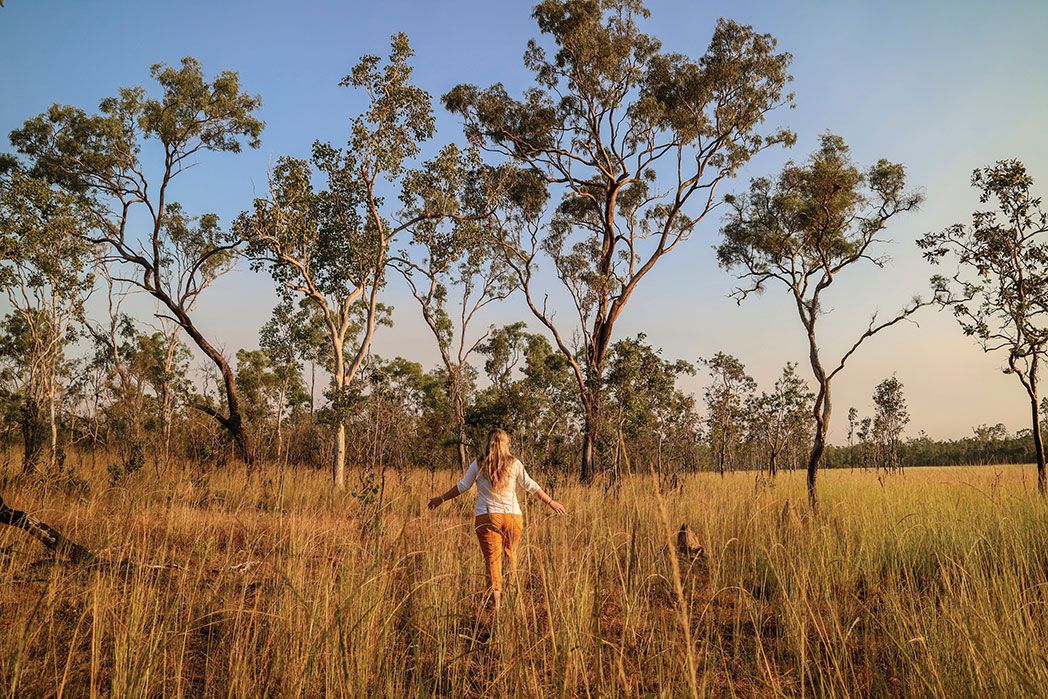 Every time school holidays roll around it's an opportunity to look back on memories of family road trips from your own childhood. For me, they involved a Walkman (showing my age) and an ice-cream at every petrol station needed to fuel up.
We'd do short trips like the Bunya Mountains for a rainforest fix, longer trips like St George for a taste of the outback – but what we never did was link it all together to see rainforest, reef and outback in one fell swoop.
We needed an itinerary of bucket-list proportions, but we couldn't find it in the street directory. After all, blogs like this were just a blip in the digital imagination back then.
So we've wrapped up the best of Queensland in a neat 10-day package for your next family holiday. What's more, the only requirements for this good time is a set of wheels (or better yet, a campervan) to do it.
DAY 1: ARRIVE IN CAIRNS AND MEET THE REEF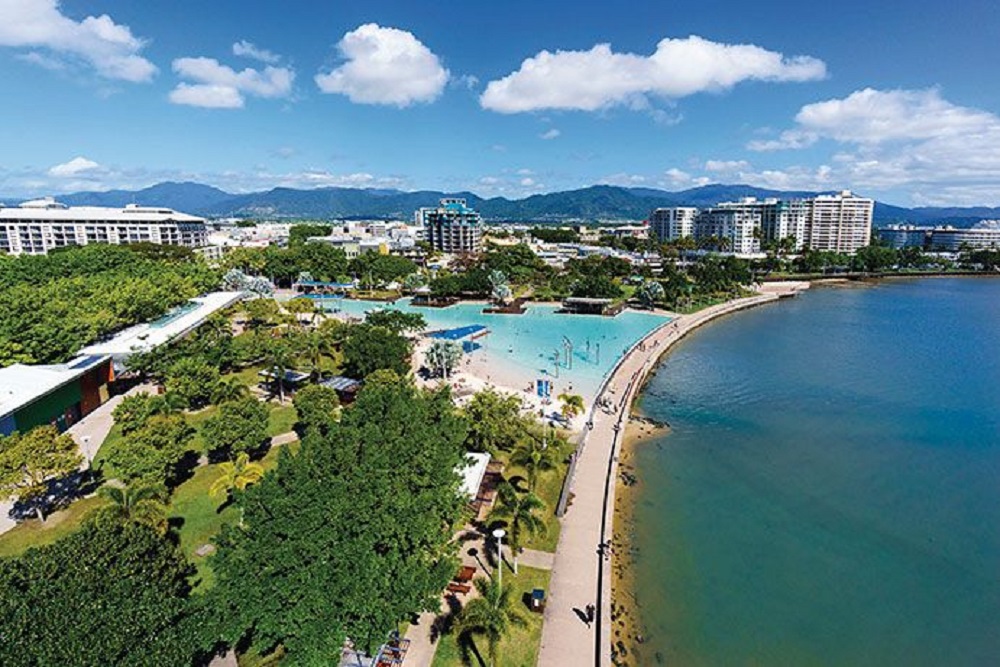 Brace yourselves, because two of the five World Heritage-listed wonders in Queensland are about to come hard and fast at you. Put your seatbelts on (literally) because the best way to get amongst it is a driving holiday right through it.
If you're towing the family, pick up a caravan or camper trailer to keep your holiday costs at a minimum and guarantee the pick of accommodation. If you need more convincing, check out these 10 reasons to caravan in Queensland.
With your wheels sorted, promptly abandon them at the Cairns Marina to launch your adventure into the first World Heritage-listed site in this itinerary – the Great Barrier Reef.
THE BEST WAY TO SEE THE REEF FROM CAIRNS AS A FAMILY: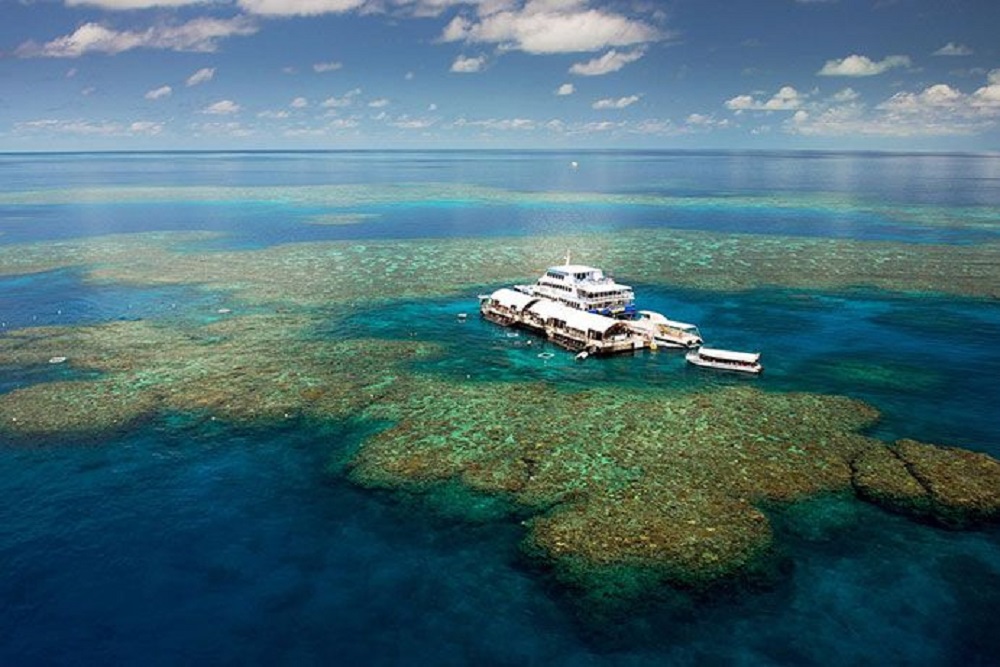 The reef needs no introduction if you've seen any of these blog posts. However, with the brood on board, we'd suggest diving into the reef a different way… whizzing down a giant, theme park-worthy slide.
Forget what you know about pontoon experiences – Sunlover Reef Cruises' new pontoon at Moore Reef takes the package to a whole new level. After dropping $4 million literally into the ocean, Sunlover's new and refurbished pontoon is bigger and better than before – we're talking double decker.
You can expect the same all-inclusive experience catering to swimmers and non-swimmers alike, and plenty of activities for little kids like glass-bottom boats and semi-submersibles.
What's more, all reef cruises return via Fitzroy Island, so you can easily add in a bit of island time to your day on the reef.
OVERNIGHT: INGENIA HOLIDAYS CAIRNS COCONUT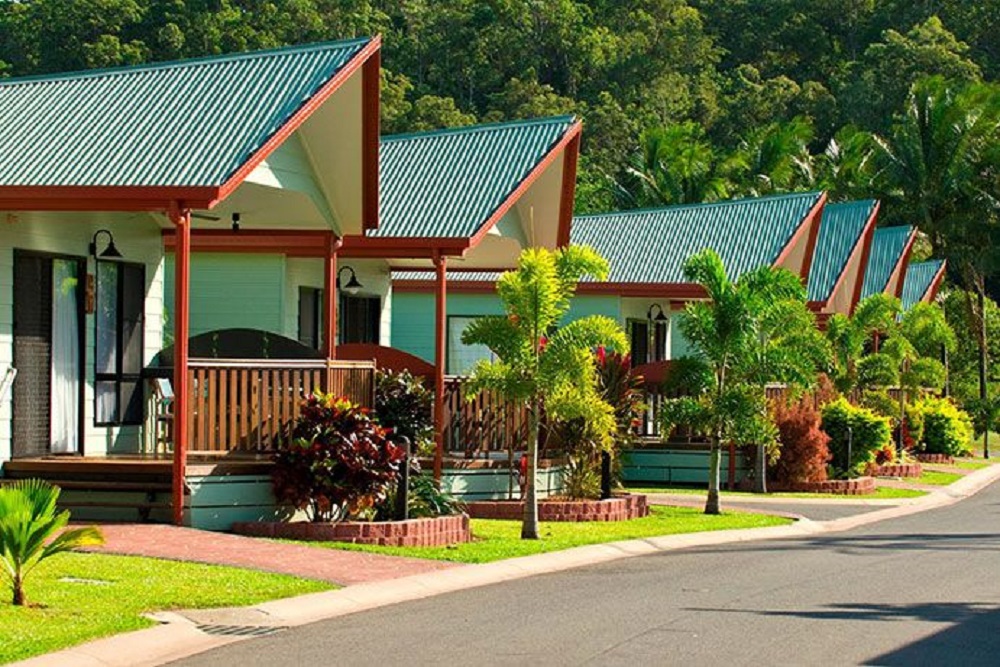 Back on the mainland, set up for the night at Cairns Coconut on the outskirts of the city, landscaped to within an inch of its tropical life.
This holiday park is so much more than just a place to stay. Just ask any local with kids and they'll tell you they visit Cairns Coconut on the weekends.
Expect a giant aquatic playground (aka Splash Park), those giant squishy pillows that make trampolines look very 1992, and an all-weather playground in case Cairns decides to put the 'tropical' in North Queensland.
If you're not self-catering, be sure to check out these places to eat.
DAY 2: CAIRNS TO MISSION BEACH AND THE WET TROPICS (140KM)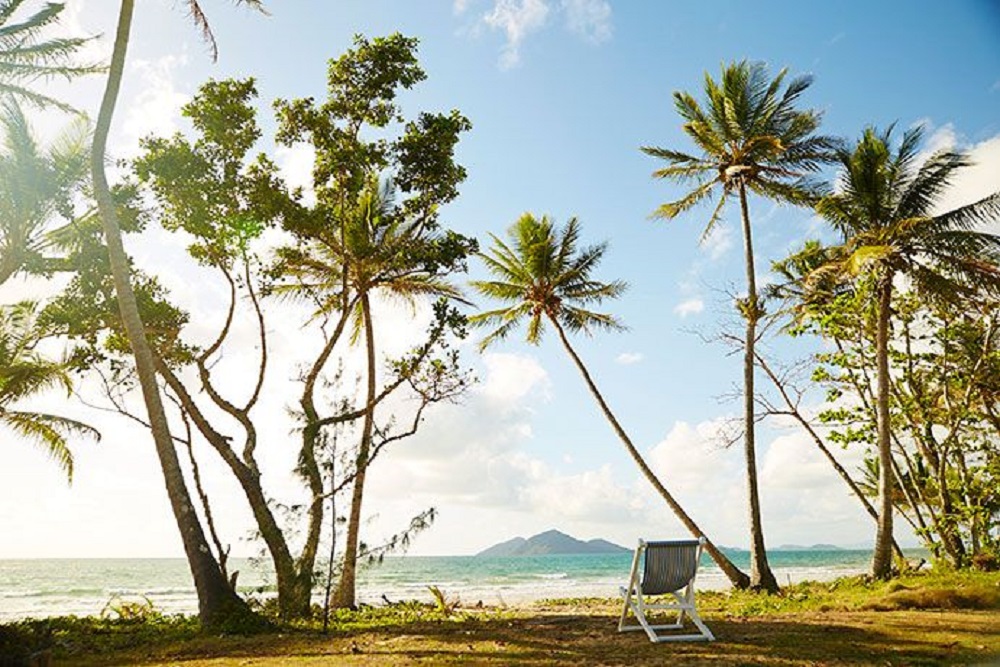 Get your heart started in Cairns with a coffee at one of these tried and tested spots, before packing the car to hit the road south from Cairns to Mission Beach.
With the reef to your left and the World Heritage-listed Wet Tropics to the right, today you'll be entering the Cassowary Coast. Oh, and in case you were wondering, it's no coincidence this coastline is named after cassowaries! (Learn more about this strange and curious bird here.)
With no buildings taller than three stories, Mission Beach is the dictionary definition of 'quiet beach holiday'. Not surprisingly, the best way to discover an area filled with natural beauty is to ground yourself in it, and a range of short walks will deliver just that.
For little legs, try the Ulysses Link trail, which is approximately 1.5km long and takes around 30 minutes to complete. You'll find the regional history told through a series of cultural artworks, that is, if you have time to read the interpretive signage in between chasing its namesake butterfly, the Ulysses.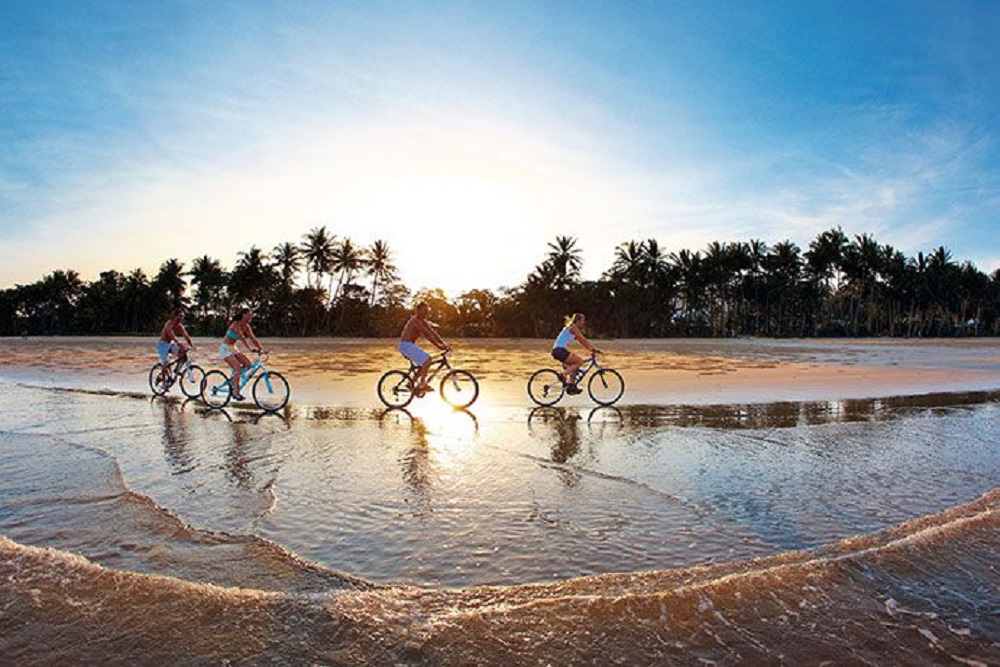 If the kids are that little bit older, make the most of the flat paths and wide beaches and take a cycle down to South Mission (you can hire a sweet set of two wheels from Mission Beach Bike Hire, the same folks who also run the Dunk Island Water Taxi).
Of course, if you're looking for more things to see and do, don't forget to check out this guide to this sleepy seaside village.
OVERNIGHT: BEACHCOMBER COCONUT HOLIDAY PARK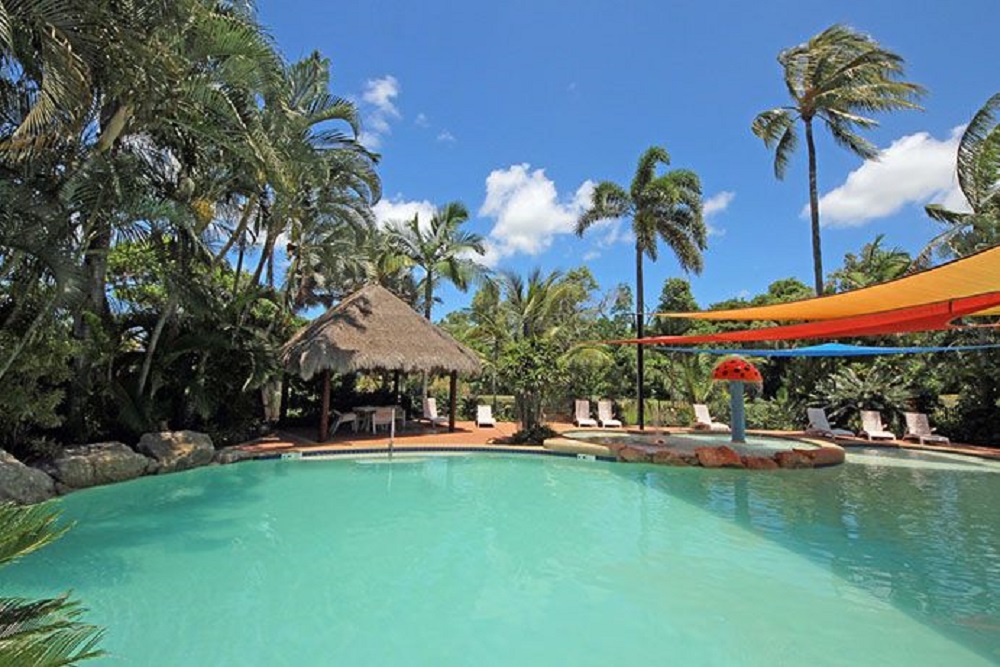 It doesn't come more waterfront than Beachcomber Coconut Holiday Park to throw down the caravan legs.
From your van's perfectly-framed windows you'll be able to make out a view of Dunk Island for perfect #vanlyfe photos (their cosy villas and cabins are also great options for holidaymakers who prefer four wheels).
It's not just about the beach views, though, this park packs a punch with tropical rainforest and cassowary conservation area right at its back door.
DAY 3: MISSION BEACH TO EPIC WALLAMAN FALLS AND PALUMA (174KM)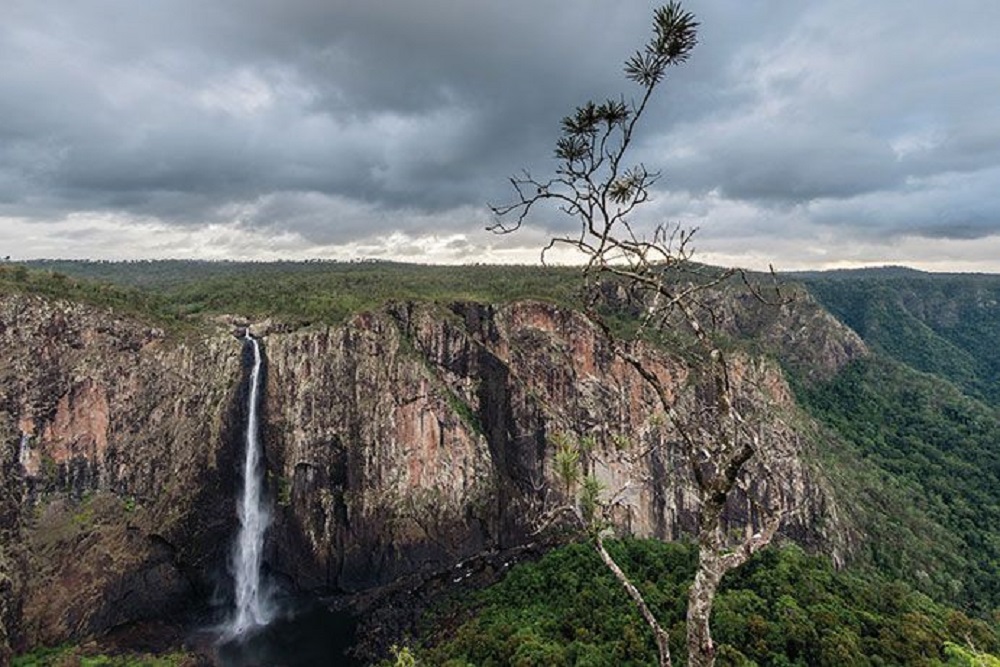 Hitch up and hit the road south as if you're stalking the lush green Wet Tropics down the coastline. Set your GPS for Wallaman Falls in Girringun National Park, the highest permanent single-drop waterfall in Australia.
The walk to the bottom of the waterfall – which stands at 268 metres tall – is roughly a four-hour round-trip, which is probably above the attention span of most young families, so we'd recommend staying-cliff side for the best views of the plunging waters.
From the top, you'll still have great vantage over the misty waterfall, which has its own rainbow bursting through it especially in the early mornings and late afternoons.
From Wallaman, follow the sugarcane road south towards Paluma, your pitstop for this evening. This drive is voted one of Queensland's most scenic – to find out why, read this post.
OVERNIGHT: CRYSTAL CREEK CARAVAN PARK
Don't dismiss its Bruce Highway GPS address as a negative, because the Crystal Creek Caravan Park is the most convenient to the Paluma Range National Park. It's also the best jumping off point for waterfall chasing the highly-accessible Crystal Creek Cascades.
For those who aren't staying in the cocoon of a caravan, you'll be happy to know cabins are also available.
DAY 4: PALUMA'S LESSER-KNOWN NATIONAL PARK TO TOWNSVILLE (90KM)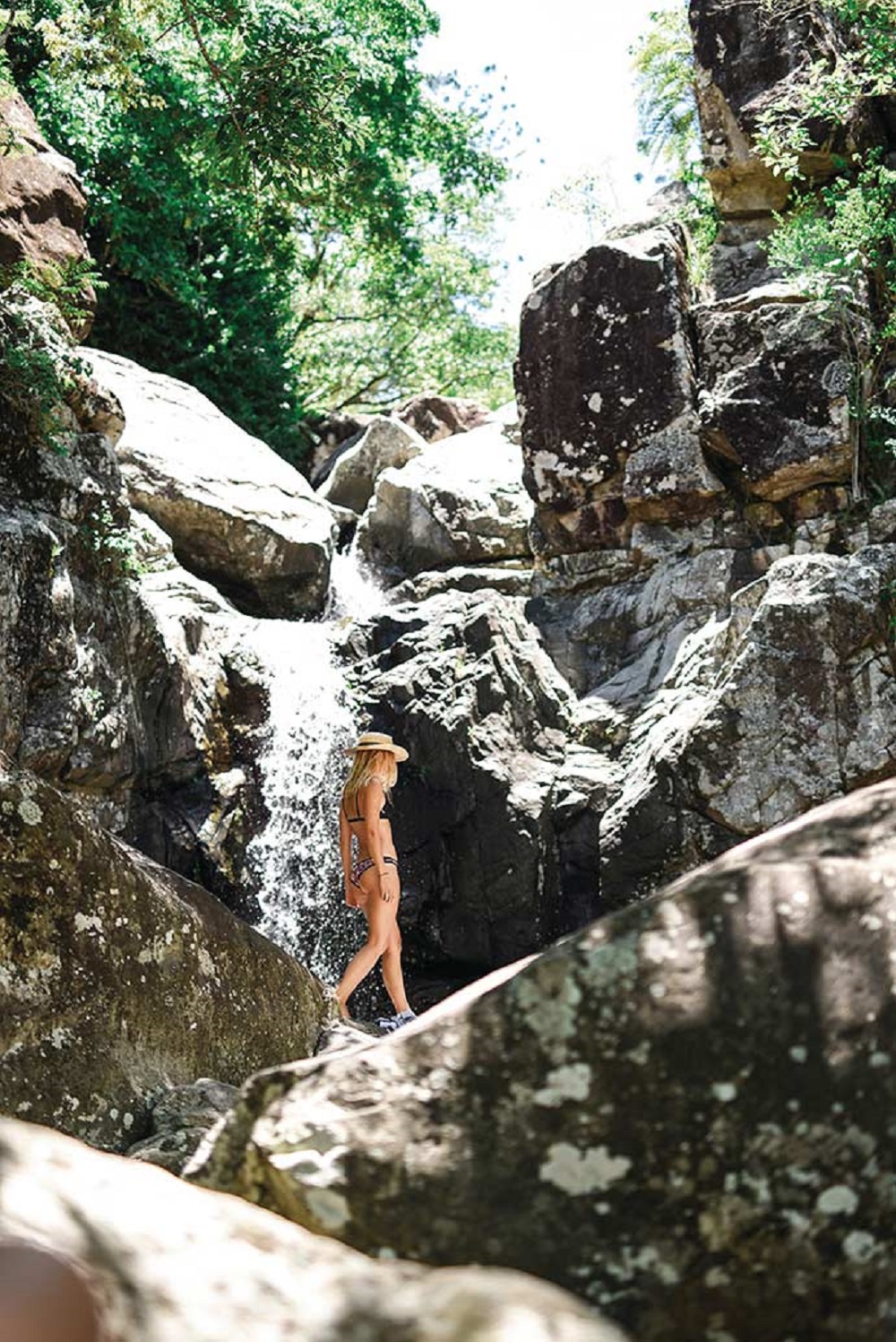 The early bird might get the worm in other parts of the state, but up here, the early bird gets swimming holes uninterrupted. That's why we suggest you wake early to discover Paluma, a rainforest village in the Townsville hinterland.
From your accommodation, it's a 40-minute drive to the national park, where Little Crystal Creek and Big Crystal Creek standout in the lush landscape.
Next up, swap the creeks for the (NRL team) Cowboy's hometown and take Bruce (the highway) an hour and a half to Townsville, a veritable travel toy box for kids.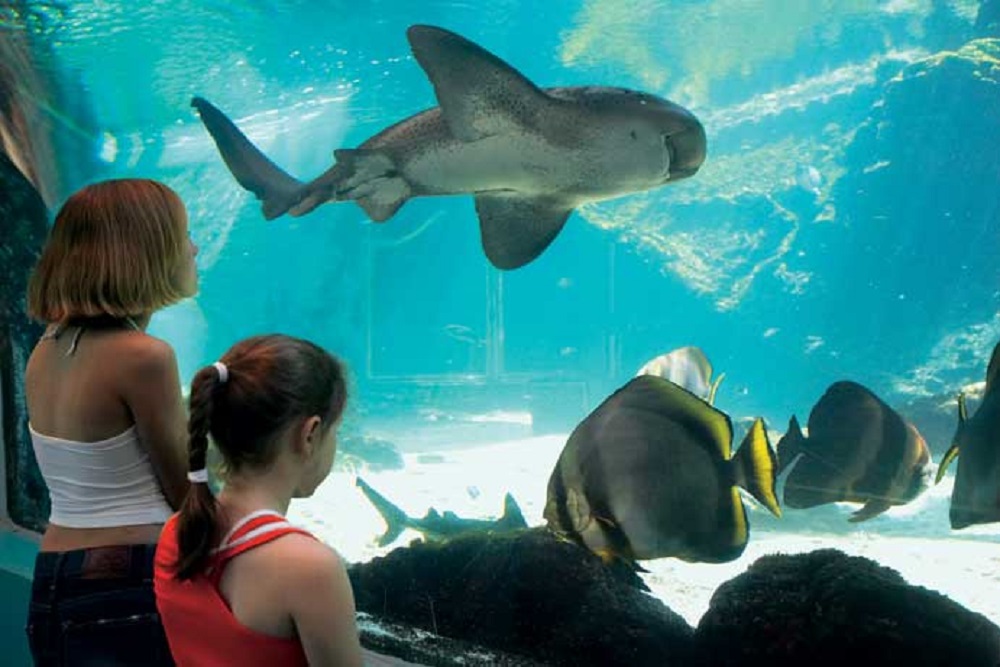 For the kids, a trip to Reef HQ Aquarium is essential. Not only is it one of the best ways to see the Great Barrier Reef without getting wet, but it just happens to be the largest living coral reef aquarium in the world.
Time your visit for 2:30pm for the shark feeding show to watch as predators of the deep enjoy their lunch. By predators, we also mean big softies – keep an eye out for Cuddles the shark, who seems more interested in having his belly scratched than eating his meal.
For dinner, a picnic on The Strand is the perfect way to absorb the 320 days of sun this sunshine city yields each year. Or, if you're looking for more things to do and places to eat, check out this post.
OVERNIGHT: BIG4 ROWES BAY BEACHFRONT HOLIDAY PARK
With pristine beachfront views towards Magnetic Island and walking distance from The Strand, Big4 Rowes Bay delivers a taste of the Townsville tropics with a resort pool, tennis court, playground and giant chess to boot. With everything covered from unpowered sites through to ensuite cabins, the onus here is on quality family time – and those ocean blues.
DAY 5: TOWNSVILLE TO REAL COWBOY COUNTRY IN CHARTERS TOWERS (140KM)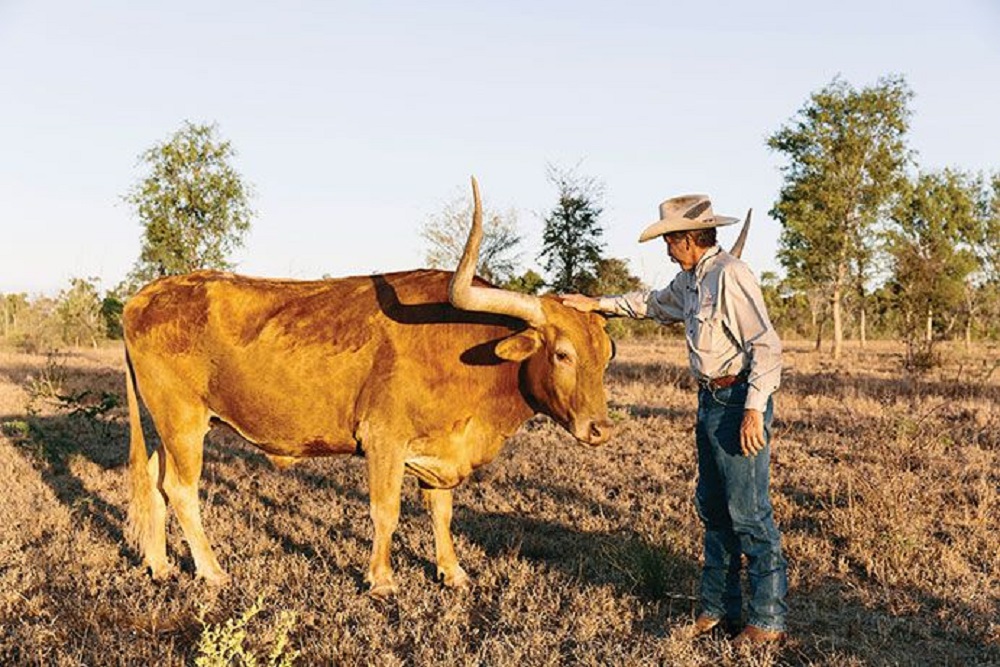 Get ready for your first taste of the outback as you make 140km of tracks from Townsville to Charters Towers, a town most famous for digging up 200 tonnes of solid gold in its early history.
Since it's red dirt you seek, make the first stop Texas Longhorn Wagon Tours to meet the Bethels, who've turned their property into the largest breeder of Texas Longhorns in Australia.
It only takes a few minutes of chatting with Michael Bethel to fall in love with his incorrigible wit. Expect a sense of humour as dry as the dirt and complimentary belly laughs as you explore the property.
Jokes aside, the real highlight is meeting the 2013 Guinness World Record Texas Longhorn steer, JR, who was certified to have the longest horns measured tip-to-tip out of all cattle in the world.
If you're looking for more ways to discover the town, check out this post.
OVERNIGHT: AUSSIE OUTBACK OASIS HOLIDAY PARK
Charters Towers is a must-stop on the grey-nomad pilgrimage, but don't judge her caravan park options by their cover.
The epicentre of family fun is Aussie Outback Oasis, where you have the choice of twenty cabins or powered and unpowered sites across 10 acres of parkland – catering for rigs of all sizes. Relax in the resort pool, kick back on the deck – and come winter you can expect meet and greets with special entertainers, and bonding time with fellow adventurers by the camp fire or themed meal nights. It's now pet friendly too!
DAY 6: CHARTERS TOWERS TO HUGHENDEN (AKA DINOSAUR COUNTRY!) (250KM)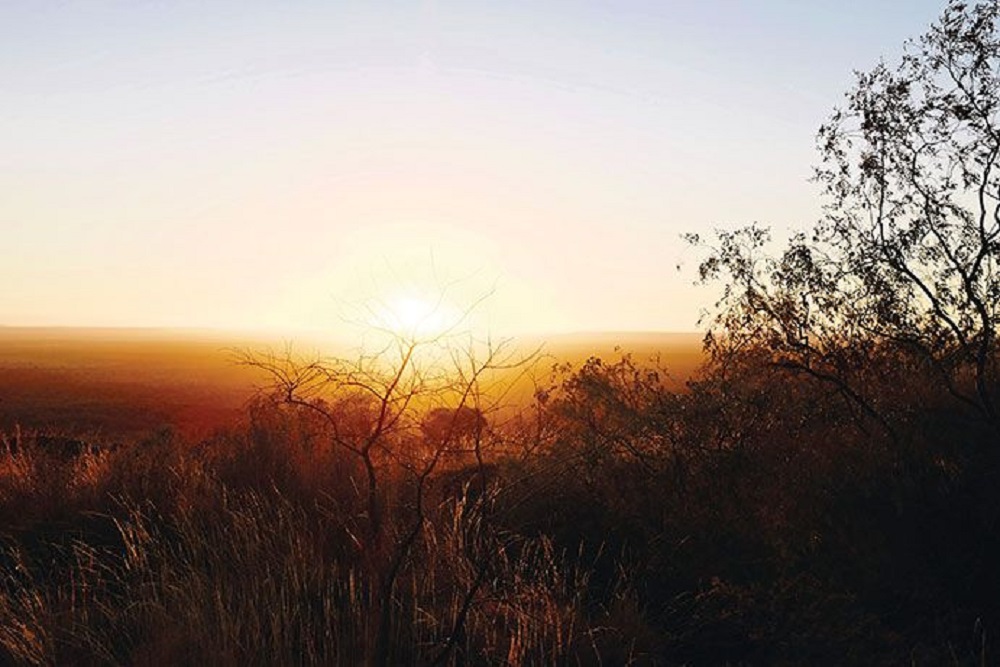 Charters Towers is like a gateway drug to what's coming next: red dirt, blue skies and the kind of hospitality that makes Outback Queensland so famous.
This 2.5-hour journey brings together Charters' comparatively modern history with Outback Queensland's ancient history. And by ancient, we're referring to the prehistoric kind.
Be sure stop into Torrens Creek along the way to break up the drive with a bite to eat at the local pub and a visit to the nearby White Mountains National Park for a stroll along the walking tracks.
By mid-morning, arrive into Hughenden, which packs more into its borders than some cities – home to four national parks, mountainous volcanic basalt country, sweeping black soil plains and rich fossil and dinosaur areas.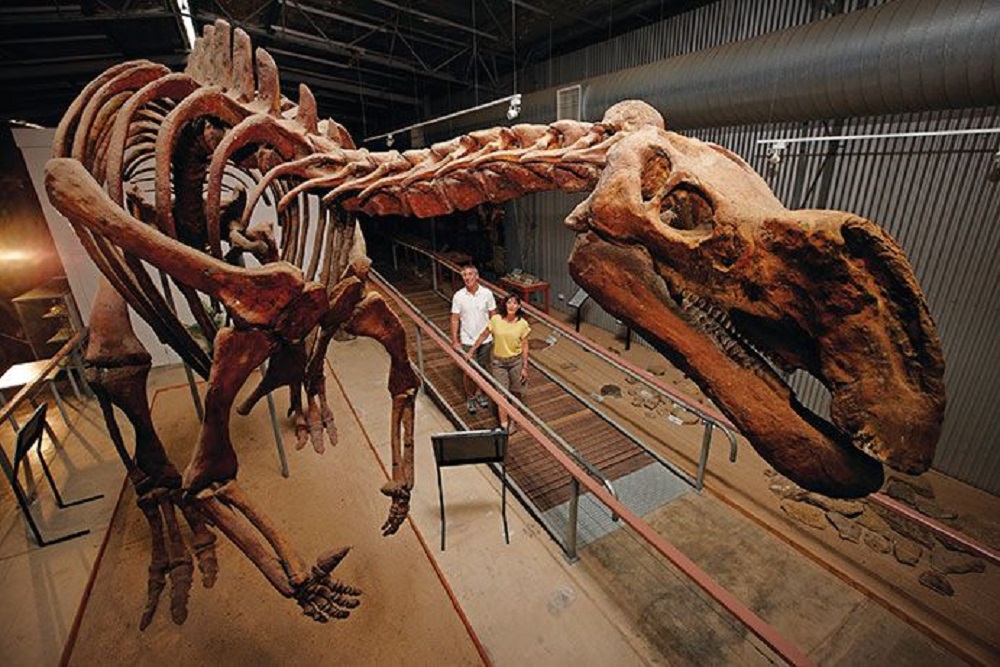 And all that is before you've visited "Hughie", the seven-metre-tall Muttaburrasaurus, and an impressive fossil collection at the Flinders Discovery Centre.
If you've got pent-up energy to burn, take a 1.2km walk around the base of Porcupine Gorge National Park, which on one weekend of the year is home to the Porcupine Gorge Challenge through Queensland's answer to the Grand Canyon.
OVERNIGHT: HUGHENDEN ALLEN TERRY CARAVAN PARK
Check into the leafy Hughenden Allen Terry Caravan Park, which offers a true hat trick of amenities. Powered and unpowered sites will suit the 'vanners while air-conditioned cabins take care of the rest.
DAY 7: HUGHENDEN TO DIGGIN' DINOS IN RICHMOND (116KM)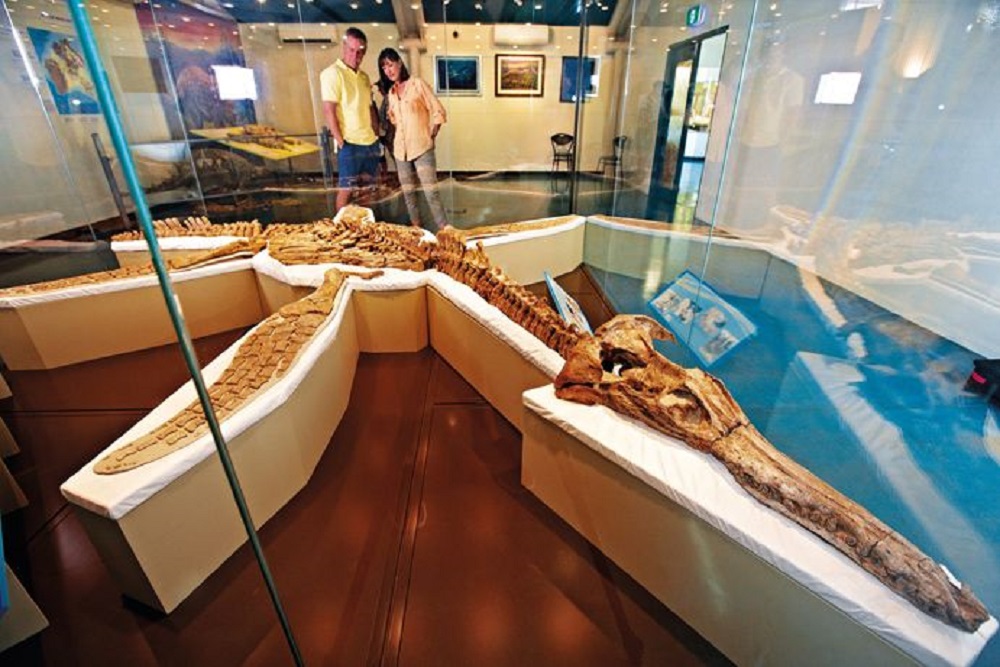 Get up early to make the drive to fellow town that digs dinosaurs, Richmond. Make the first port of call the obligatory tourist snap at Kronosaurus Korner, with a dinosaur so big it's worthy of a place on this list of 'Big Things'.
Up next, check out the free dedicated fossicking sites for the chance to fall over a bone. After all, that's how it's done out here – one minute it's a simple trip, next minute you've unearthed the entire jawbone of a dinosaur.
What's more, once you find a dino your discovery is often named after you! How's that for a dinner party opener… "Oh hello, yes, I have a dinosaur named after me in Outback Queensland".
Of course, if you have more time, don't stop the dinosaur trail here. Keep on digging with this itinerary.
OVERNIGHT: AMMONITE INN
Stretch those caravan legs and stay in a quintessential Queensland motel for the night.
The Ammonite Inn is a popular pit stop on the Overlanders Way, catering for travellers with air-conditioned rooms, a large swimming pool, and even conference facilities.
Finding somewhere to eat is just a matter of walking to the dining room to let the motel's licensed restaurant 'Rivers' show you what outback hospitality is all about.
DAY 8: RICHMOND TO THE HEIGHTS OF BLACKBRAES NATIONAL PARK (180KM)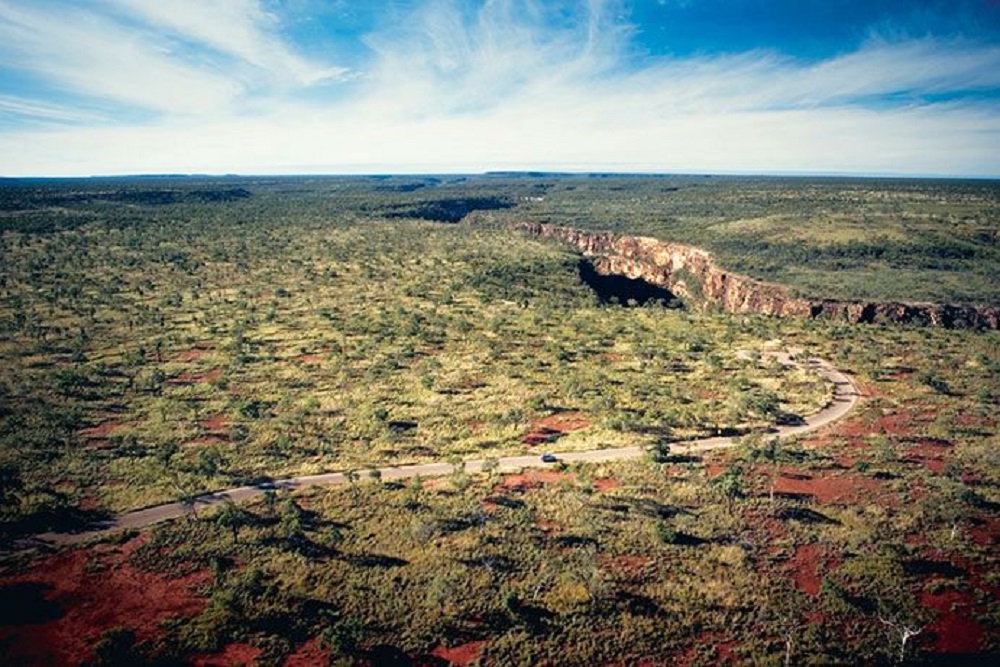 It's been action, action, action, which is why today is all about relaxation, relaxation, relaxation, on a four-hour drive through some of the most epic terrains in Outback Queensland.
Make car games your friend as you head north from Hughenden to Blackbraes National Park. The park actually straddles two bioregions – the Einasleigh Uplands and Gulf Plains – which guarantee pretty speccy scenery as you put just shy of 200km between you and Hughenden.
With an elevation of 850m above sea level, you'll want to pack your woollies because this park is much cooler than the rest of the outback.
In true national park style, set up your caravan among undulating ranges surrounded by basalt outcrops, basalt plains and seasonal swamps.
OVERNIGHT: BLACKBRAES NATIONAL PARK
Those with their own van wheels can stay within the national park at the designated campground, Emu Swamp.
Alternatively, nearby accommodation can be found back in Hughenden or Lynd Junction, incidentally home to the smallest pub in the world (allegedly).
DAY 9: BLACKBRAES NATIONAL PARK TO THE WONDER OF UNDARA LAVA EXPERIENCE (230KM)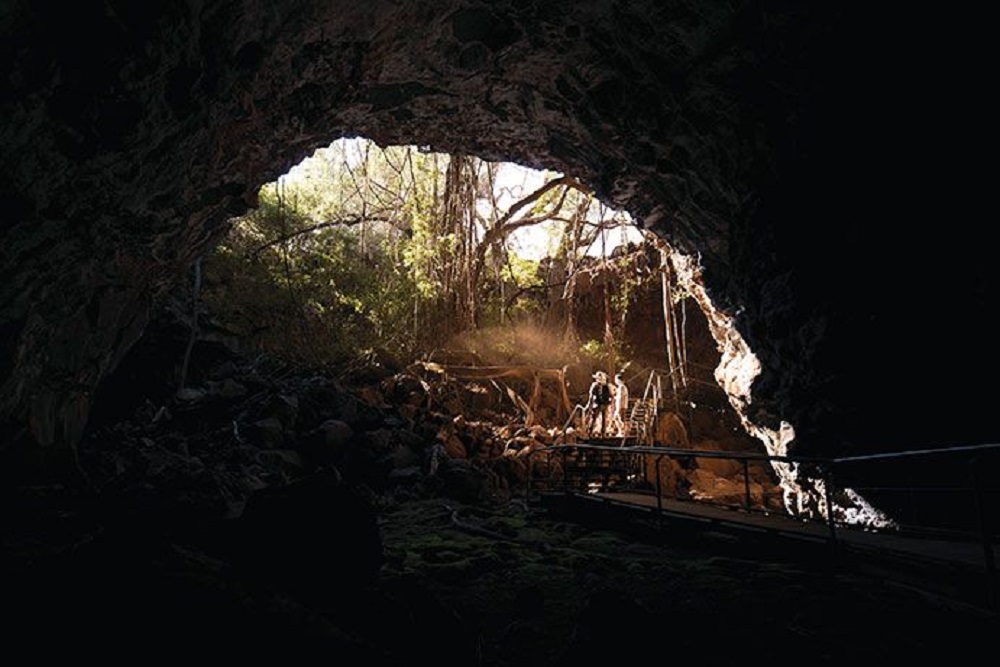 From one ancient history site to another, swap dinosaur country for volcanic at the Undara Lava Tubes.
This complex network of pipes at the Undara Experience was formed over 190,000 years ago when this system of volcanoes was so busy spewing lava it could have filled Sydney Harbour three times over.
One of only 23 countries around the world to have a lava tube system, Undara is also believed to be the longest in the world.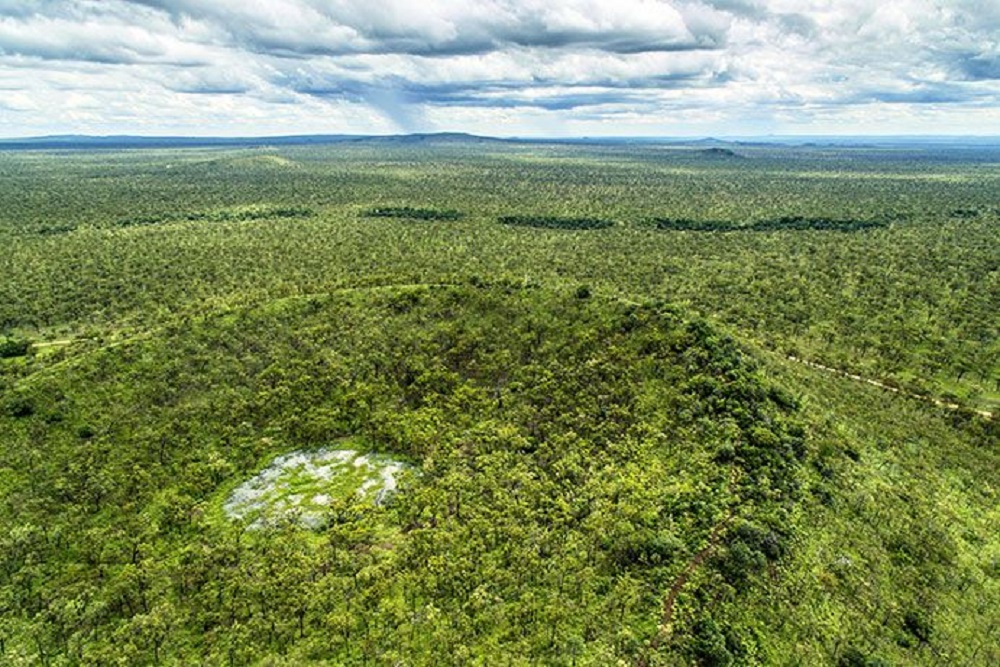 If going underground is making you claustrophobic, there's plenty to see above ground too. Pay a visit to the Kalkani, another volcano in the national park, where there is a fairly easy walk up to and around the crater rim.
Looking down, you'll gain an understanding of just how epic this landscape would have looked with lava bubbling away in a crater-cauldron. The walk is rewarded with 360-degree views around the park.
Be sure to secure your spots on the 'Wildlife at Sunset' tour for an experience we reckon would make even David Attenborough's hairs on the back of his neck stand up. The tour winds its way to Barker's Tube, where you can see thousands of micro-bats as they leave to feed for the night – all that stands in their way are the pythons who show up in time for their evening buffet. It's the ultimate game of cat and mouse.
Catering for its remote coordinates, Undara Experience cooks up meals which can be enjoyed in old train carriages. All that's left to do is pull up a stool at the bar and watch the sunset fade into a sky full of stars.
OVERNIGHT: UNDARA CARAVAN PARK AND CAMPGROUND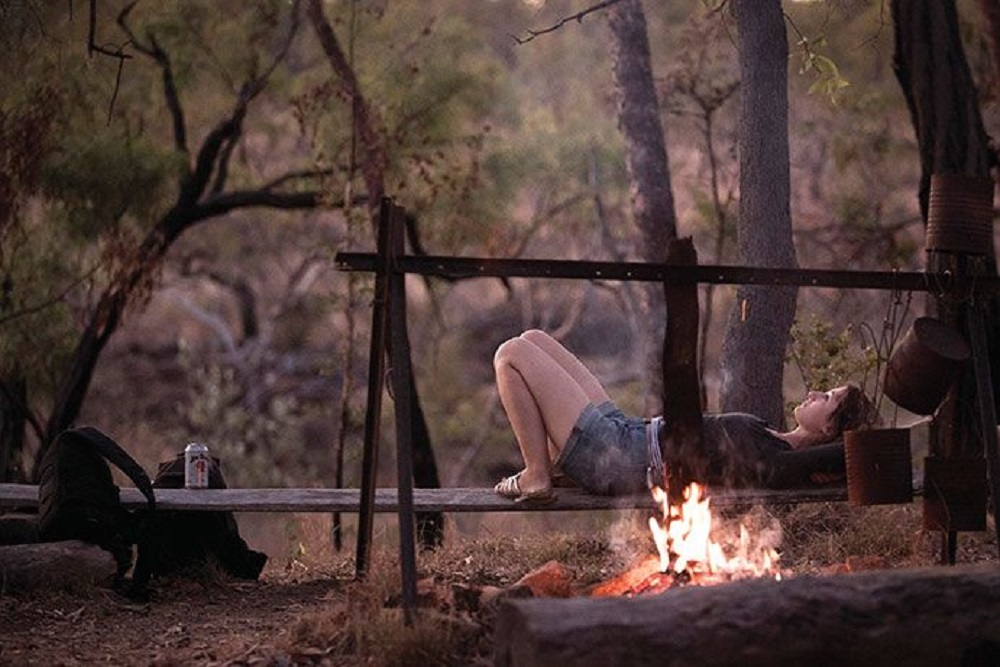 Immerse yourself in nature at the Undara Caravan Park and Campground. There are 38 powered van sites if you're using the hashtag #vanlyfe.
Alternatively, cabin-style accommodation like their Pioneer Huts allows you to explore this country in comfort. For something a little different, cosy up in a railway carriage, restored to perfection while also keeping original features like stainless steel drop-down basins.
DAY 10: DRIVE UNDARA TO THE WATERFALL WONDERLAND OF THE ATHERTON TABLELANDS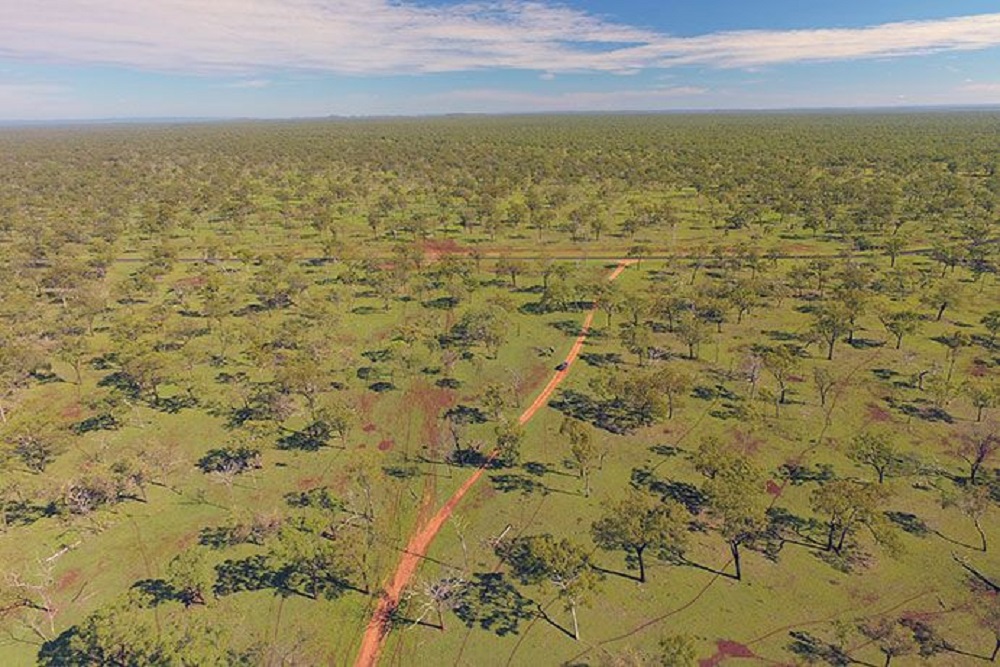 Wake up to a chorus of kookaburras laughing, the divas of this outback town. All guests can tuck into a complimentary bush breakfast cooked over the campfire in true outback style. But beware the cackling birds who have sniper-like accuracy when it comes to swooping a sausage straight off your plate.
From Undara, hitch up the van to swap the outback reds for lush rainforest greens, with a visit to the Atherton Tablelands, the hinterland that shadows Cairns.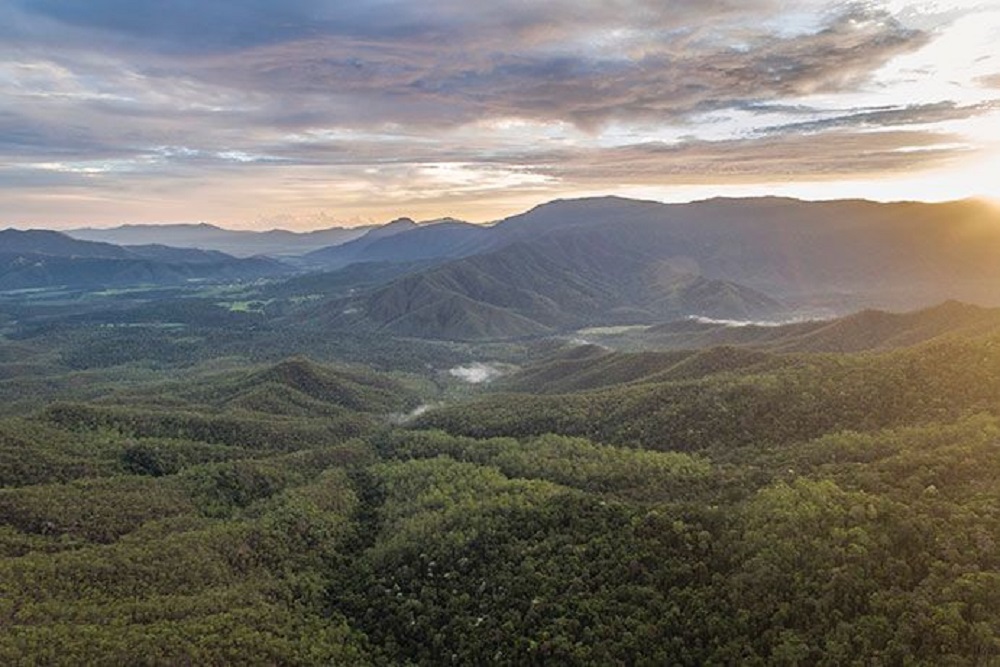 The road winds its way through towns worthy of pit-stopping, including Mount Garnet, Millstream and Queensland's tallest town, Ravenshoe.
For something worth taking a break for on this 2.5-hour drive, call in at the Innot Hot Springs. Rumour has it the hot water bubbling out of Nettle Creek has beauty benefits, so much so that it was shipped to Europe as a health treatment over 100 years ago.
While the jury's out on that one still, the Innot Hot Springs Leisure & Health Park (which has six public pools) is as good a place as any to see if you notice any remarkable differences to your skin after your dip.
OVERNIGHT: ATHERTON WOODLANDS TOURIST PARK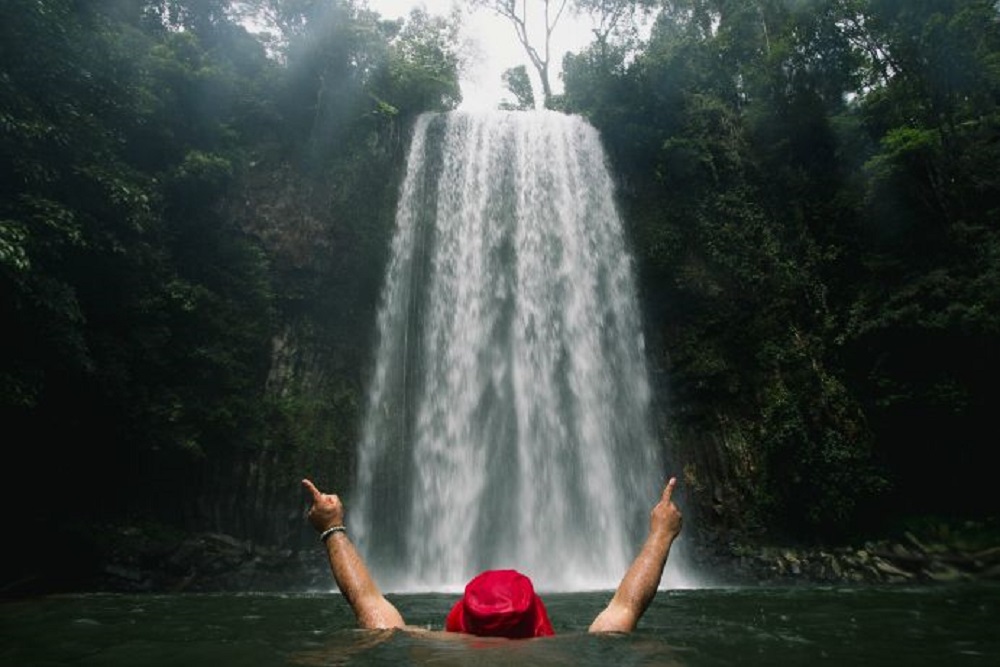 Base yourself at BIG4 Atherton Woodlands Tourist Park to be in the epicentre of the action. The tourist park is 1.5km from the Atherton township, within easy reach of Milla Milla Falls (and these other waterfalls), Lake Tinaroo, Yungaburra and Curtain Fig Tree, if you can pull yourself away from the mountain bike trails that run behind the property.
These aren't just any old mountain bike trails either – these are the ones that have been built to international standards, hosting segments of the Crocodile Trophy, the Subaru Australian MTB Championships and other local events like Elev8 and BikeFest.
(Psst, if you're a keen rider don't forget to check out this post about riding in these woods.)
DAY 11: IT'S THE END OF THE LINE… OR IS IT?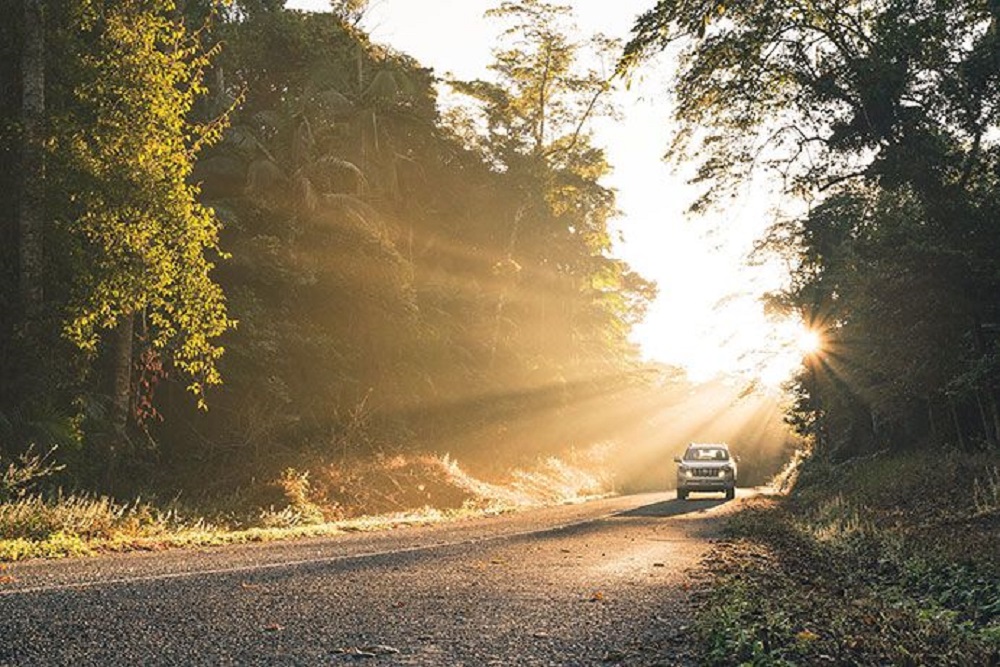 Seventy waterfall-fuelled kilometres will see you back in the capital of the north, aka Cairns.
But don't stop here – if you're keen to extend that holiday feeling, don't forget these trips:
Check out the Savannah Way which will take you all the way to Western Australia if you don't stop
Drive Cairns to Cape York to see why they call it an 'adventure of a lifetime'
If you like life in the slow lane, try this 8-day road trip itinerary cruising the Pacific Coast Way
Source: blog.queensland.com