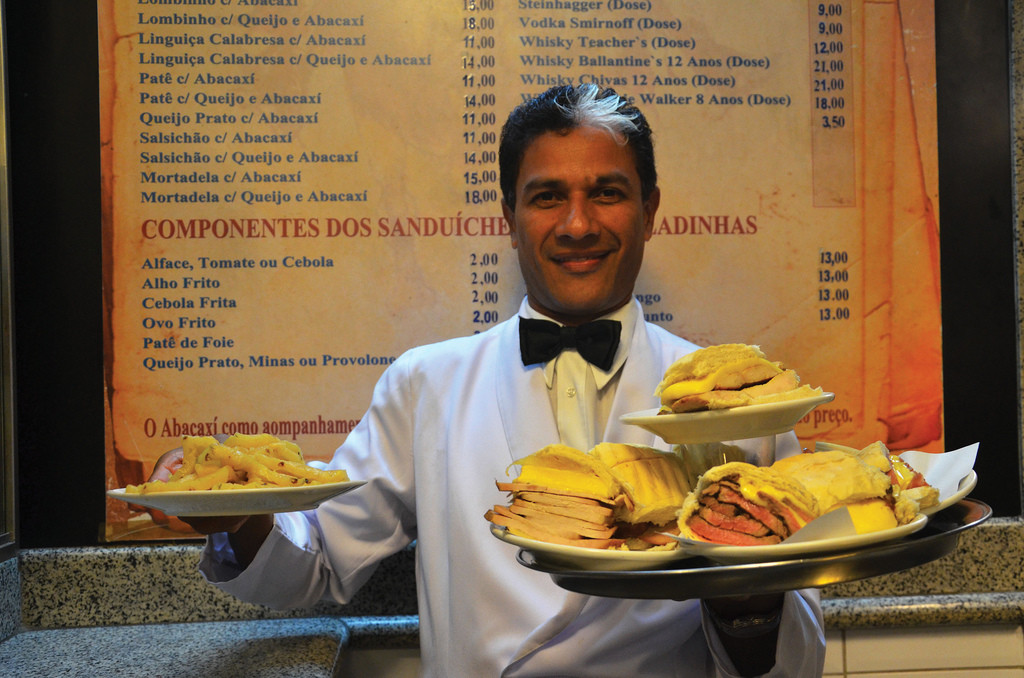 RIO DE JANEIRO, BRAZIL – Although Carnival hasn't officially begun, it feels like it is already here. So here is a guide to a few handy places that are open all-hours, or at least after-hours, for those times before, after, and in-between the countless parties and 'blocos' (street parties) set to take place throughout Rio's 'Zona Sul' (South Zone).
Copacabana has long had the reputation as one of the city's twenty-four-hour neighborhoods, and while its core demographic has aged somewhat, the bairro can still boast a handful of the great late-night spots in Rio. "Cervantes is a good one." comments Boyce Edwards, host of 'Lost in Rio' podcast.
Open until 4AM from Tuesdays to Thursdays and until 6AM on Fridays and Saturdays, Cervantes is the place to grab a sandwich and a beer during the wee hours. Next door is another night owls' favorite, Galeto Sat's, who have been serving their trademark grilled chicken since 1975.
"For a late night bite in Copacabana, it's got to be Galeto Sat's." comments Tom Le Mesurier, from Eat Rio. The laid-back restaurant is open every day until 5AM, with people coming at all hours to grab a cold beer and dine on some tasty Brazilian delicacies, such as their delicious chicken hearts.
Almost at the opposite end of Copacabana is Café e Bar Stalos, an American-style diner that is open twenty-four hours of the day, seven days a week. Their extensive menu includes excellent milkshakes, pizzas, steaks and plenty of cocktails.
Because it's never too early to detox from all the partying and grab that all-important 'café da manhã' (breakfast) and 'suco' (juice) the popular carioca chain of juice bars Big Bi has a couple of spots that never close their shutters, including one on the corner of Barata Ribeiro and Rua Santa Clara in Copacabana, and another next to Largo do Machado metro station.
"If you're in the Glória/Catete area of Zona Sul, I would recommend the Confeiteria Santo Amaro, on the corner of Rua Santo Amaro and Rua do Catete, near Glória metro station. It's open twenty-four hours and has some nice pizza and excellent brownies!" comments Lui Boniface, English teacher.
In Rio's exclusive neighborhood of Leblon, there are two main places where the night owls converge: Pizzaria Guanabara and Jobi. "Jobi is a great hang-out for almost every night of the week and it is open usually until 4AM." comments Tavi Noren of Rio Love Story.
"Start your night on Rua dias Ferreira, in any of the great bars or lounge areas, and after, walk over to Jobi. Or you can just skip the hassle and start your night in Jobi! It's been going since 1956 so they've had some time to perfect their formula!" He concludes.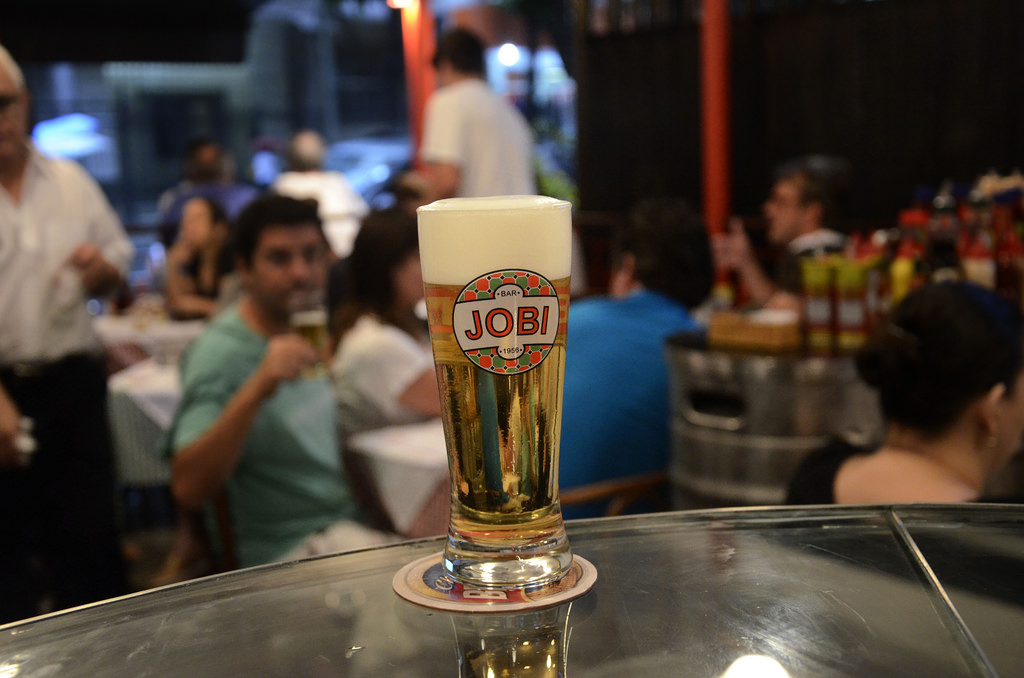 Pizzaria Guanabara is also open until 5AM and is a laid-back eatery serving pizza and beer to an eclectic late-night clientele. "I would also choose Jobi as my late-night hangout." comments Australian DJ WLHM. "There is Empório 37 in Ipanema, which can be a cool place for a beer – it closes at 5:30AM – but it does also tend to attract a bit more of a dodgy crowd."
Botafogo's Cabindinho is another rare bar that can claim to be open twenty-four hours of the day, every day. This watering hole attracts a convivial crowd at all hours of the day and night, serving excellent sandwiches, pasteis (fried Brazilian bar snacks), and a variety of specialties, including a delicious 'Romeu e Julieta' (a traditional Brazilian dessert of cheese and guava jelly).
"One place never to forget on a night out is Fornalha." comments Talita Soares, Library Science student. "These little snack bars are dotted around Copacabana and Botafogo, and they're open around the clock. They're a lovely sanctuary to break up a walk from one place to another when everything else is closed." She concludes.
Source: riotimesonline.com