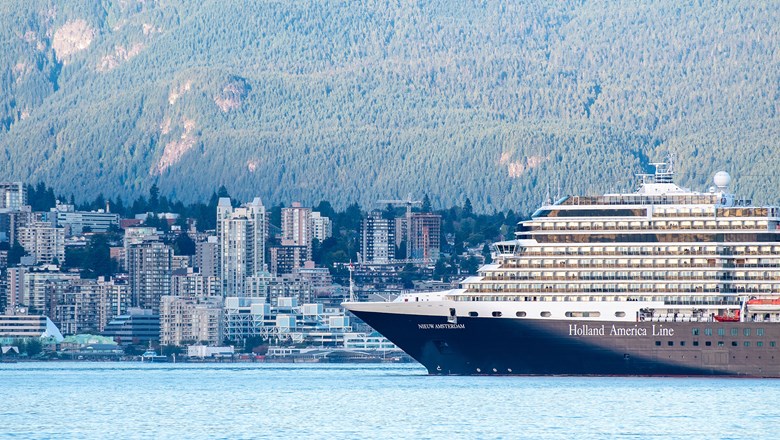 Holland America Line has canceled the Nieuw Amsterdam's seven-day Caribbean cruise departing Feb. 1 in order to replace one of its two Azipod propulsion systems.
The ship will go to the Grand Bahama Shipyard for the repairs. Holland America said there is no change to the Nieuw Amsterdam cruise departing Feb. 8 from Fort Lauderdale.
The cruise line canceled a sailing on the same ship in December for the same issue. Holland America called the situation "a very rare occurrence," however it is not the first cruise line to be dogged by Azipod issues. The Carnival Vista underwent a 17-day Azipod thruster repair last summer, shortly after the Oasis of the Seas went out of service abruptly for an Azipod repair.
The line is working to accommodate passengers on other sailings or move them to any other 2020 winter or spring seven-day Caribbean or Mexico cruise in the equivalent cabin category and receive a future cruise credit equal to 100% of the cruise fare paid to use on another future voyage.
The line also said that if another destination is preferred, the passengers can apply the cruise fare paid to the new booking and will receive a future cruise credit of 50% of the cruise fare paid.
Source: travelweekly.com