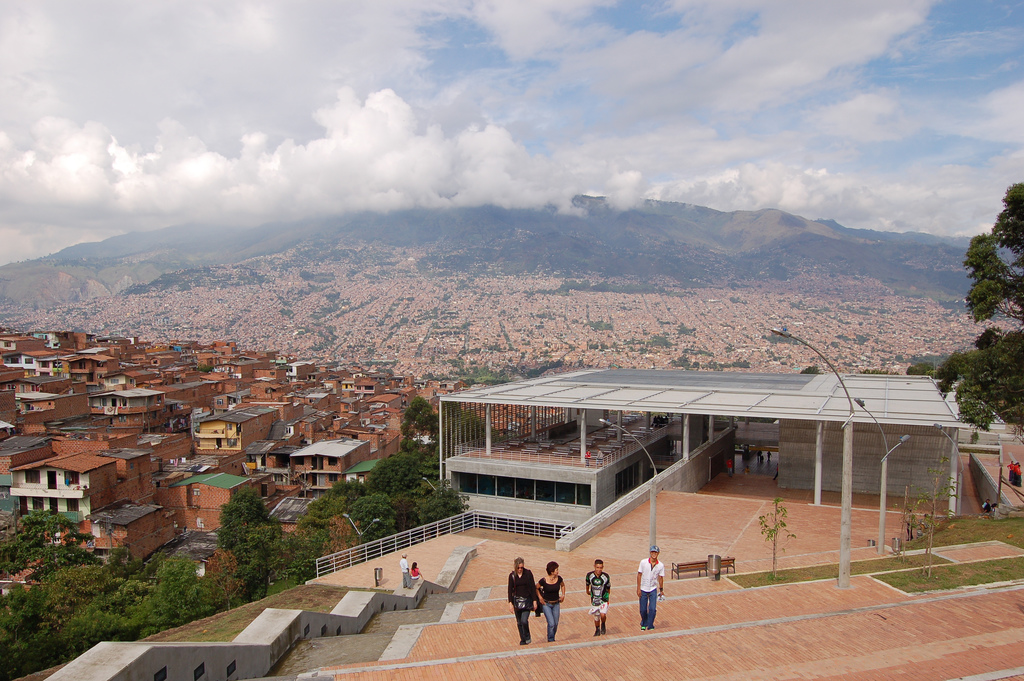 Colombia's Caribbean beaches and Andean scenery are now generating more dollars for the country than its coal mines, as the nation bets on tourism amid slumping demand for its traditional commodities exports.
The government estimates tourism generated $5.2 billion last year, up 6 percent from 2014 and exceeding the $4.6 billion the national statistics agency said Thursday that the country received from coal sales. Coal had been the biggest source of foreign revenue after oil since 2002, but exports tumbled 33 percent in value last year as China's economy cools and power companies switch to cleaner fuels.
The rise in tourist arrivals is helping contain a current account deficit that widened to 6.6 percent of gross domestic product in the first nine months of 2015 and contributed to a slump in the peso. The prospect of a peace deal this year with Marxist rebels after a 52-year insurgency may now open up new areas of the country to travel, boosting tourism further.
"Once the peace deal is out of the way, people will start looking at other regions of the country," said Sandra Howard Taylor, the country's deputy tourism minister. "For tourism, we know that the Orinoco basin will begin to be very important, as will the Pacific coast."
The peso has slumped 43 percent over the past 18 months, the most in emerging markets after the Russian ruble, as the price tumbled for Colombia's main foreign currency earners, including oil, coal, gold, coffee and nickel. At the same time, it has made the country more affordable to foreign visitors whose numbers increased 17 percent in the first three quarters of 2015, compared to the same period a year earlier.
Colombia targets $6 billion in tourist revenue by 2018, Howard Taylor said. The country's tourist business hasn't yet been affected by an outbreak of the mosquito-borne zika virus, she added. All areas less than 2,200m (7,218ft) above sea level are at risk of outbreaks, according to the Health Ministry. That excludes the capital, Bogota, which is about 2,600m above sea level.
Finance Minister Mauricio Cardenas said this month that tourism is one of the sectors that will most gain from a peace accord. The government has held talks with Marxist guerrillas known as the FARC since 2012, with negotiators setting a deadline of March 23 to conclude the talks.
Marxist rebels have kidnapped at least 11 foreign tourists since 2000, including a U.S. citizen trekking in a remote jungle and cattle-ranching region, and two Britons who were looking for orchids in a conflict zone near the Panamanian border. President Juan Manuel Santos said Thursday that the country aims to eliminate all anti-personnel mines laid during the conflict within 5 years, which would remove another threat that has deterred travelers.
Source: skift.com