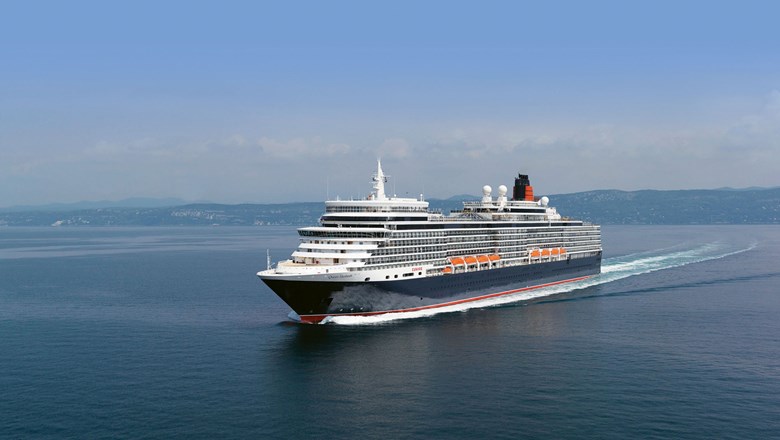 Cunard Line became the first Carnival Corp. brand to extend its pause into 2021.
Citing the U.K. Foreign & Commonwealth Office's current guidance against cruising as well as "the complexity of operating world voyages," the U.K.-based line extended its pause from November until March 25 for the Queen Elizabeth, April 18 for the Queen Mary 2 and May 16 for the Queen Victoria.
Cunard also canceled the Queen Elizabeth's sailings between March 26 and Dec. 13 in and around Australia, Japan and Alaska, replacing them with shorter European cruises, from three to 14 days, departing from Southampton. They will include the west coast of Ireland, the Scottish Isles, Norway and the Iberian coast.
Sister brand Princess Cruises, meanwhile, said it was canceling its 2021 World Cruise from North America on the Island Princess and the Circle South America cruise from Australia on the Pacific Princess, and any associated positioning cruises. Princess said that restrictions on border and port access from government and health authorities, plus the continuing uncertainty of air travel, were factors in the decision.
Cunard said that Queen Mary 2's World Cruise was canceled next year but would resume in 2022, with a 118-day sailing replacing scheduled sailings from Jan. 3 to April 3, 2022.
"Given the current uncertainty, the complexity of our scheduled World Voyage, with our international mix of guests visiting many countries and continents, each with its own evolving travel regulations, was a very real factor in our decision making," said Cunard president Simon Palethorpe in a statement.
Cunard's 2022 World Cruise will depart roundtrip from New York and visit Greece, Dubai, Sri Lanka, Singapore, Vietnam, Hong Kong, Australia, Bali, Abu Dhabi, Oman, Italy and Portugal.
Source: travelweekly.com