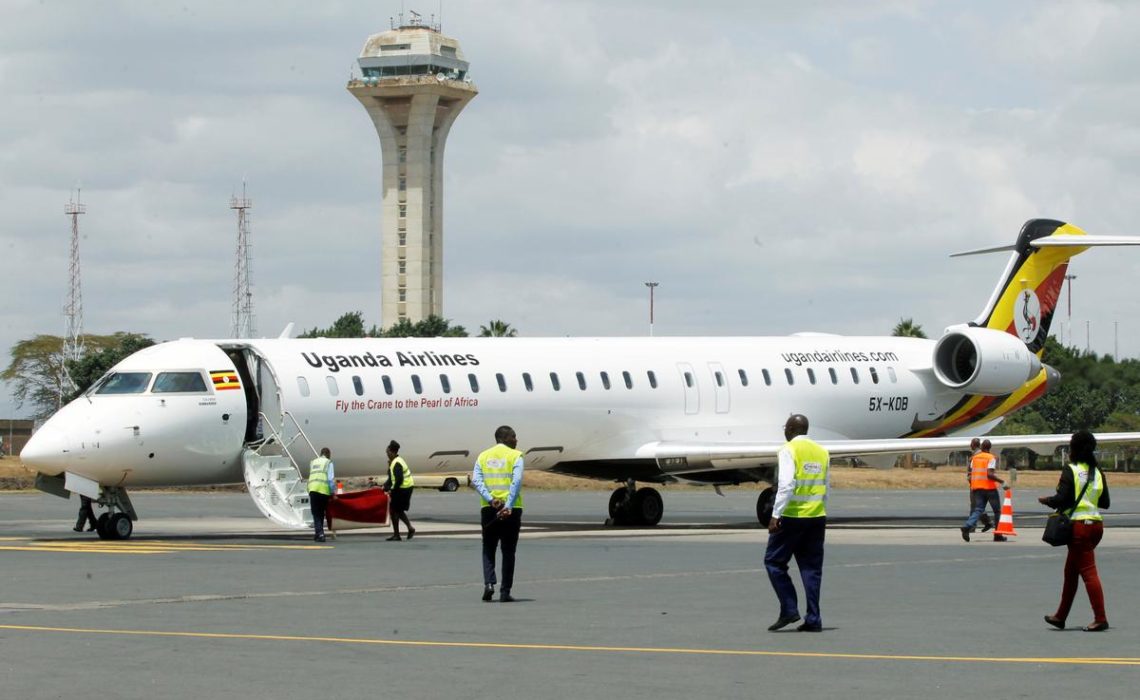 UGANDA Airlines has plans to rapidly expanding its network and says it will fly to Johannesburg by December.
The airline already flies direct to several main East African destinations, including Tanzania (Arusha, Moshi and Dar es Salaam), South Sudan (Juba), and Kenya (Nairobi and Mombasa).
The ceo of Uganda Airlines, Bagenda Ephraim, along with a delegation of national government members, signed a deal for two new Bombardier CRJ900 aircraft, which will be delivered mid-October.
The new aircraft will enable the airline to expand its network, including Johannesburg. Other destinations include the DRC, Zanzibar, Asmara, Hargeisa, Lusaka, Harare, Addis Ababa, and Djibouti.
Long term, the airline plans to introduce flights to Europe, the Middle East, West Africa and Asia. The goal is to serve 20 destinations by the end of 2021, according to the airline's website.
However, Andries Ntjane, the deputy director for Licensing and Permits told TNW the department had not yet received an application from Uganda Airlines, "nor a request for designation on the bilateral side for any operator from Uganda".
Source: tourismupdate.co.za