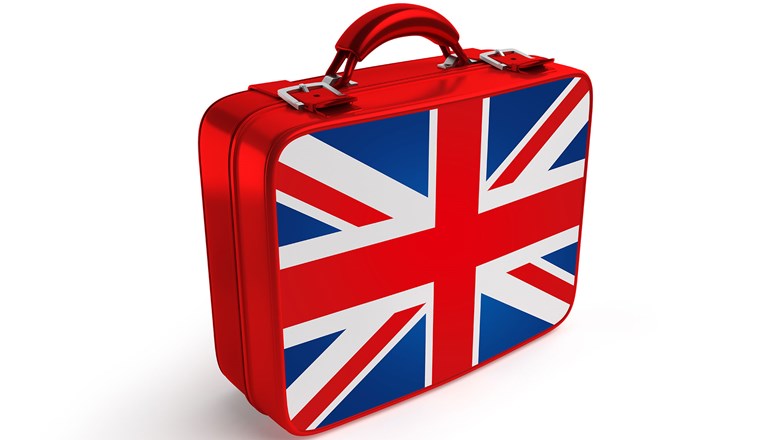 Business travel between the European Union and its former member state the United Kingdom became significantly more complicated on Jan. 1.
The U.K. left the EU on Dec. 31, 2019 but little changed in the transition period that ran to Dec. 31, 2020. However, annexes included in the 1259-page trade agreement between the EU and U.K. published on Christmas Eve confirmed that once the transition ended, many activities carried out by short-term business visitors will require work permits and in some cases the passing of an economic needs test.
There are several additional new restrictions on freedom of movement and other changes, although the ending of state healthcare rights for visitors and the need to carry international driving permits have largely been avoided.
Nevertheless, said Scott Davies, CEO of the U.K. and Ireland's Institute of Travel Management, "the deal which has been struck does not appear to directly address the need to minimize friction and paperwork for business travel to and from the EU. Previously, travel to the EU required little thought around entry requirements and permissions. Travelers will now potentially need to understand the conditions and rules that apply for each country."
Davies was also highly critical of failure to reach an agreement until one week before the U.K. government's self-imposed deadline for ending the no-change transition period. "The late agreement of a Brexit deal has further challenged and complicated organizations' plans to prepare for business travel beyond the transition period," he said. "ITM's buyer members have been working hard to put the necessary processes and considerations into place, without the full knowledge of the scenario they will be faced with."
Based on a reading of the trade agreement itself, plus advice from the U.K. government and other sources, this is BTN's best understanding of what changes will affect business travel between the EU and U.K. as of 1 January. No actions should be taken solely on the basis of this article, especially as more clarification can be expected on key points such as work permits.
New limitations on freedom of movement
(Note: There are no changes to travel between the U.K. and the Republic of Ireland. Travel between the U.K. and Ireland is excluded from the changes below because the countries are members of a Common Travel Area predating the two countries' membership of the EU and not dependent upon it.)
Covid-related ban on non-essential UK travelers: At time of writing, no exception has been announced for U.K. passport holders to a ban on non-essential visitors entering the EU and the four European Free Trade Association states (Iceland, Liechtenstein, Norway and Switzerland). Only a handful of countries with very low coronavirus infection rates, such as New Zealand, are exempt.
New limits on length of stay: There is no limit to how long EU citizens can stay in EU countries other than their own. This right disappears for U.K. passport holders on 31 December 2020. Instead, they can visit most EU countries plus the four EFTA states for a combined total of up to 90 days in any 180-day period. For example, 30 days each in Belgium, France and Germany is permitted. Thirty days each in Belgium and France plus 31 in Germany would breach the limit. Passport will be stamped on entry to and exit from all countries.
The exceptions to the rule above are Bulgaria, Croatia, Cyprus and Romania. They form a separate bloc with another combined limit of 90 days' entry for UK passport holders during any 180-day period.
The clear consequence for travel managers is that they will need to track how many days their business travelers with U.K. passports spend in continental Europe. Monitoring is advisable in any case for purposes such as tax compliance.
EU passport holders can visit the U.K. for up to six months at a time.
Visitors in both directions may need to carry not only their passports but proof of a return or onward trip and financial means to support their stay.
New restrictions on visa-free business travel: U.K. passport holders visiting the EU and vice versa for business purposes will potentially need visas or work permits for the first time since 1973. "While the rules will depend on the EU27 country being visited, visa-free travel will generally only be possible for U.K. passport holders for a limited number of permitted business activities," said the law firm Travers Smith.
The trade agreement lists permitted visa-free activities for short-term business visitors between the EU and U.K. These activities include "attending meetings or conferences, or [engaging] in consultation with business associates." Also permitted are research and design, marketing research, the receiving of training, attending trade fairs and exhibitions, sales trips (although "short-term business visitors shall not engage in making direct sales to the general public"), purchasing, after-sales service, commercial transactions, tourism, and translation and interpretation.
There is no clarification of non-permitted activities but early reports suggest they are wide-ranging, including conducting (as opposed to receiving) training and any kind of artistic performance (or supporting artists as road crew).
The trade agreement lists additional restrictions on U.K. visitors imposed unilaterally by some EU member states. For example, Cyprus, Denmark and Hungary all require a work permit, including an economic needs test, "in case the short-term business visitor supplies a service." Austria imposes numerous additional conditions on activities including research and design, marketing research and trade fairs.
If a visa is required, "visa options available will depend on the nature of the activities to be undertaken, the qualifications of the individual as well as the duration of the activities," said Travers Smith, which also advised that "even where the duration and activity fit squarely within the business travel rules for the country being visited, employers may wish to brief individuals to ensure they know how the new requirements apply to them as well as providing letters to facilitate entry at the relevant border. They may also want to review and update business travel policies more generally to cover the new position. In some cases, employers will need to consider whether the scope of activities can be amended or indeed whether a work permit will be required to ensure the activities can be legally undertaken."
Another law firm, Brodies, recommends business people traveling between the U.K. and EU carry a letter, which should outline the duration of the trip, what activities they will carry out, who will meet the costs of travel and subsistence and details of where they are normally employed.
Certain categories of business visitor will also need to check whether their professional qualifications are still recognized in the EU. Examples include lawyers and finance traders.
Special arrangements for Switzerland: Under an agreement announced on Dec. 4, U.K. professionals can work in Switzerland for up to 90 days per year without a work permit or other paperwork. Swiss service providers can execute contracts in the U.K. for up to 90 days per year. The agreement lasts until 2023.
Restricted passport validity: U.K. passport holders entering the EU will be required to have at least six months left on their passport. There is no reciprocal requirement for EU passport holders entering the UK. However, for citizens from EU countries that issue identity cards, these will — with a handful of minor exceptions — no longer be accepted at UK passport control from Oct. 1, 2021.
Visa-free authorization from 2022: From a date yet to be confirmed in 2022, all non-EU citizens entering the Schengen Area without a visa will need first to have obtained approval through the European Travel Information and Authorization System, equivalent to the United States' Electronic System for Travel Authorization. This requirement will include U.K. citizens. The Schengen Area comprises all EFTA and EU states except Bulgaria, Croatia, Cyprus, Ireland and Romania.
The UK has said it will introduce a similar authorization system, but there are no details yet.
Exclusion from EU passport lanes: The U.K. government says U.K. passport holders may no longer be able to use special passport and customs lanes reserved for EU citizens. According to BCD Travel, quoting the website Schengen Visa Info, switching lanes could delay travelers at airports by up to an hour, a point worth remembering especially when flight connections are involved.
EU passport holders will be allowed to continue using automatic gates at UK airports.
Changes to customs rules: U.K. passport holders will be banned from taking products containing meat or milk into the EU. They may need to make a customs declaration if they bring in goods for sale or business use and will have to declare whether they are carrying more than £10,000 in cash.
Small amounts of alcohol and tobacco can now be purchased duty-free in either direction. However, coincidentally, from Jan. 1, visitors from any country, including the EU, will no longer be able to reclaim value-added tax on items purchased from shops in England, Scotland or Wales (Northern Ireland is exempt).
Changes to the right to medical treatment
The European Health Insurance Card guarantees EU citizens the right to state-provided medical treatment anywhere in the EU plus the European Economic Area (Iceland, Liechtenstein and Norway) and Switzerland. U.K. citizens' existing EHICs will continue to be accepted by EU countries until they expire, after which they can apply for a new Global Health Insurance Card, although details have yet to be announced.
With a handful of exceptions irrelevant to business travel, EHICs belonging to UK citizens and the replacement GHIC will be invalid in the four EFTA nations.
There is no announcement yet on the validity of EHIC cards for EU visitors to the UK, but it seems sensible to assume there will be reciprocal rights.
Additional bureaucracy for drivers
International driving permits: The UK government had warned its citizens they could be required to carry International Driving Permits in addition to driving licenses in some EEA countries (the EU plus Norway, Liechtenstein and Iceland). That situation has been avoided unless the driver only has an old-fashioned paper driving license or it was issued in Gibraltar, Guernsey, Jersey or the Isle of Man.
Green cards: U.K. drivers will need to carry a "green card" to prove they have motor insurance cover when driving through Europe. A green card will not be needed for EU drivers in the U.K.
What's not clear yet
Potential economic impact on business travel volumes and costs: In normal times, there is a clear correlation between growth or contraction in gross domestic product and business travel volumes. The UK's Institute for Fiscal Studies has estimated that leaving the EU Single Market and Customs Union at the end of the transition period with a trade deal will hit GDP by 2.1% in 2021. Leaving without a deal would have weakened growth by an additional 0.5-1.0%.
However, business travel is at record low levels because of coronavirus, so any additional depressive effect caused by Brexit may be hard to discern. The situation could become more evident as global business travel begins to recover.
Also to be seen is whether added complexities and restrictions will inhibit business travel between the U.K. and EU. There could be a shift to more long-haul travel as U.K. businesses are forced to seek growth beyond Europe. If that happens, costs per trip are likely to rise owing to longer flights and more nights away.
Personal data transfers: Now the transition period has ended, the EU is taking six months to assess whether the UK's data privacy rules and processes are adequately aligned with EU standards. If they are found wanting, then the same problems could arise as currently trouble the transfer of personal data about travelers from the EEA to the US. "As a sensible precaution before and during this six month period, it is recommended that you work with EEA organizations who transfer personal data to you to put in place alternative transfer mechanisms to safeguard against any interruption to the free flow of EU to U.K. personal data," said the U.K. government.
Reservations systems legislation: Could the laws governing global distribution systems change in the U.K.? The EU operates a code of conduct for computerized reservations systems which, for example, places restrictions on how GDS displays can be biased. The trade agreement specifies the right for the U.K. to set its own rules on reservation systems.
Source: travelweekly.com