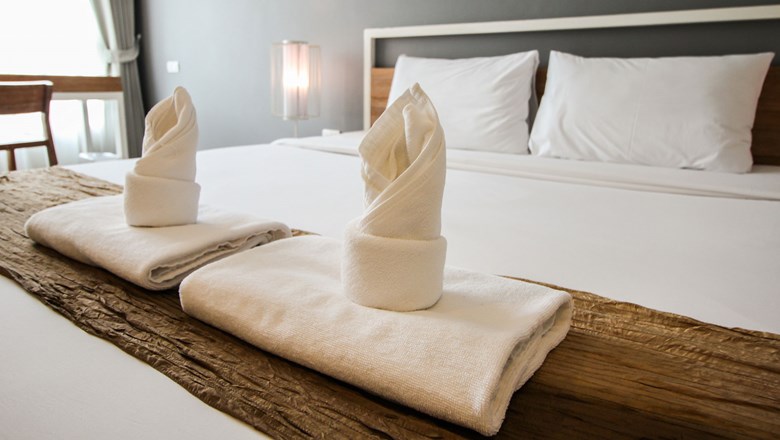 Around half of all U.S. hotel rooms are projected to sit empty this year, according to a new report released by the American Hotel & Lodging Association (AHLA).
In its annual State of the Hotel Industry forecast, the trade group said it expects nationwide hotel occupancy to average 52.4% for 2021. Although that figure is above 2020's annual average occupancy level of 44%, it remains well below 2019's average of 66%.
Likewise, U.S. hotel room revenue for 2021 is predicted to remain 34% below 2019 levels, at around $110.5 billion.
The AHLA's report also draws attention to the industry's high unemployment rate, which was nearing 19% as of December. According to data from the U.S. Bureau of Labor Statistics, the pandemic is estimated to have erased more than 10 years of job growth within the accommodations sector.
"Job losses have been massive," said AHLA CEO Chip Rogers during a web forum hosted by the organization on Thursday. "And even though we'll see an uptick in jobs in our industry [this year], we're not going to be anywhere close to where we were in 2019."
While the AHLA expects the hotel sector to add 200,000 direct hotel operations jobs in 2021,
the industry will still remain nearly 500,000 jobs below its pre-pandemic employment level of 2.3 million workers.
In terms of demand, the group projects that business travel for 2021 will be down 85% compared with 2019. Rogers called this year's expected dearth of business travel "the most damaging part of the economic impact we have seen so far."
On the leisure travel front, however, the forecast is significantly brighter. The report cited recent AHLA consumer survey results indicating that 56% of Americans say they are likely to travel for leisure or vacation in 2021. That figure is roughly on par with the 58% of Americans who reported they stayed in a hotel at least one night a year for leisure in 2019.
"If everyone follows through with their intent, leisure travel is going to come back in 2021," Rogers said.
Source: travelweekly.com