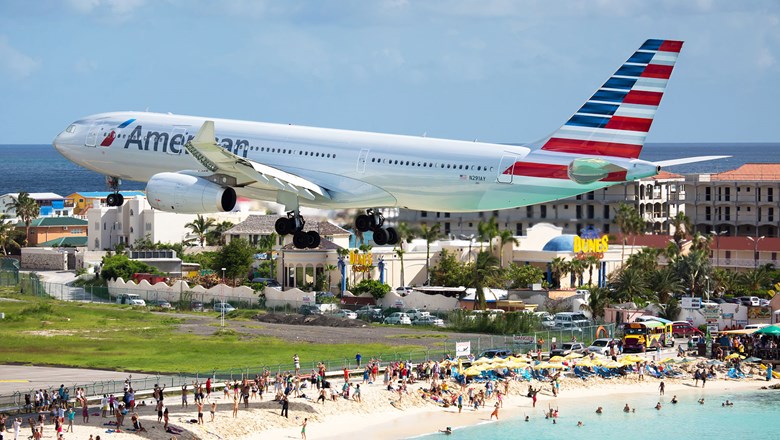 American Airlines reported in a regulatory filing Friday that it will issue $1.1 billion worth of new shares. The move comes as the carrier's stock has surged this week — buoyed by retail investors taking aim at institutional investment firms, including hedge funds, that routinely short stocks.
The extraordinary volatility of American stock in recent days also led the trading app Robinhood to include American on a list of 13 stocks for which it is limiting purchases Friday.
Robinhood's trading customers are now limited to purchasing no more than 55 shares of American, and they can open no more than 50 purchase option contracts. Those caps are aggregate. Investors who already hold positions at or above those caps won't be allowed to buy more American shares via Robinhood.
Robinhood is the favored investment platform of the small investors who have run up share prices this week for GameStop, AMC and other companies in which institutional investors were highly leveraged in short positions.
On Thursday, the investment platform took the extraordinary step of blocking all purchases of GameStop, AMC, BlackBerry, Bed Bath & Beyond, Express, Naked Brand Group, Nokia and Koss. GameStop, in particular, was up nearly 3,000% for January before Robinhood imposed the purchase block. The move caused a backlash from investors and drew attacks from legislators on Capitol Hill. Robinhood has now replaced that ban with purchase limits.
Robinhood didn't halt trading of American shares Thursday. But the airline was also caught up in this battle between retail and institutional investors. American stock jumped as much as 30% overnight and in early morning trading Thursday, before finishing the day up 7%. The carrier's stock price was unusually volatile once again in the overnight hours of Friday morning. It was trading down approximately 2% by mid-morning.
Driven by social media sites, most notably Reddit, retail investors have targeted GameStop and others in an effort to undercut hedge funds that routinely short stocks. Shorting is a process under which investors gamble that a stock price will drop: Investors borrow shares of a company for a set period of time, then sell those shares with the expectation that they'll be able to buy them back at a lower price before the borrowed share must be returned.
As of Thursday morning, approximately 25% of American shares were held by investors with short interests, investment analyst Helane Becker of Cowen Research wrote in a report, among the highest proportion for the airlines Cowen follows.
American stock rose 20% between the opening Monday and the opening Friday.
With the new stock issuance, American seeks to improve the company's Covid-ravaged balance sheet. On Thursday, American reported a net loss for 2020 of $8.89 billion.
Source: travelweekly.com