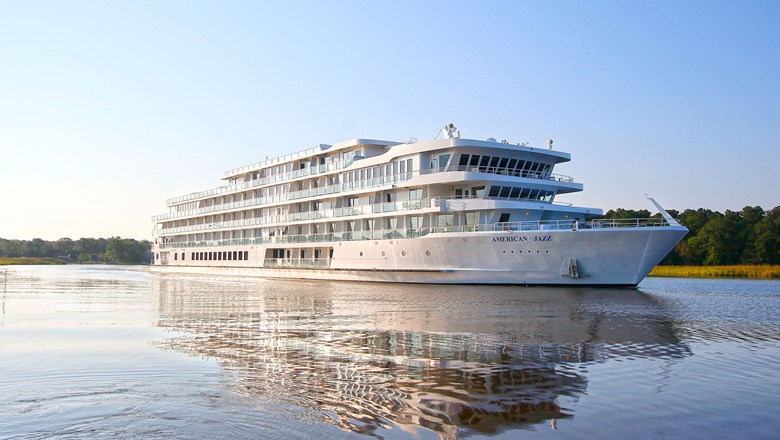 American Cruise Lines has taken delivery of its newest riverboat, the American Jazz, following successful sea trials last week with the U.S. Coast Guard, the company announced Monday.
The 190-passenger American Jazz is the third in the company's planned fleet of five modern riverboats.
Prior to the Covid-19 pandemic, it had been scheduled to begin sailing the Mississippi in September. The press release announcing delivery of the ship, however, did not say whether a 2020 launch was still planned.
"American Jazz and the modern riverboats we currently have under construction demonstrate our commitment to leading the U.S. river cruise market by adding new small ships each year," said Charles B. Robertson, president & CEO of American Cruise Lines. "The outlook for 2021 is tremendous and we look forward to American Jazz's first full season on the Mississippi as well as the introduction of American Melody, the next new ship to follow in our modern riverboat series."
Like the first two ships in the series, the six-deck American Jazz features an opening bow with a retractable gangway and a multistory glass atrium in the center of the ship.
Accommodations are among the most spacious in the industry, with standard staterooms from 300 to 350 square feet with full-size, sliding-glass doors and private, furnished balconies.
The ship also offers suites of up to 650 square feet as well as single staterooms of 250 square feet that are available without a single supplement.
Source: travelweekly.com