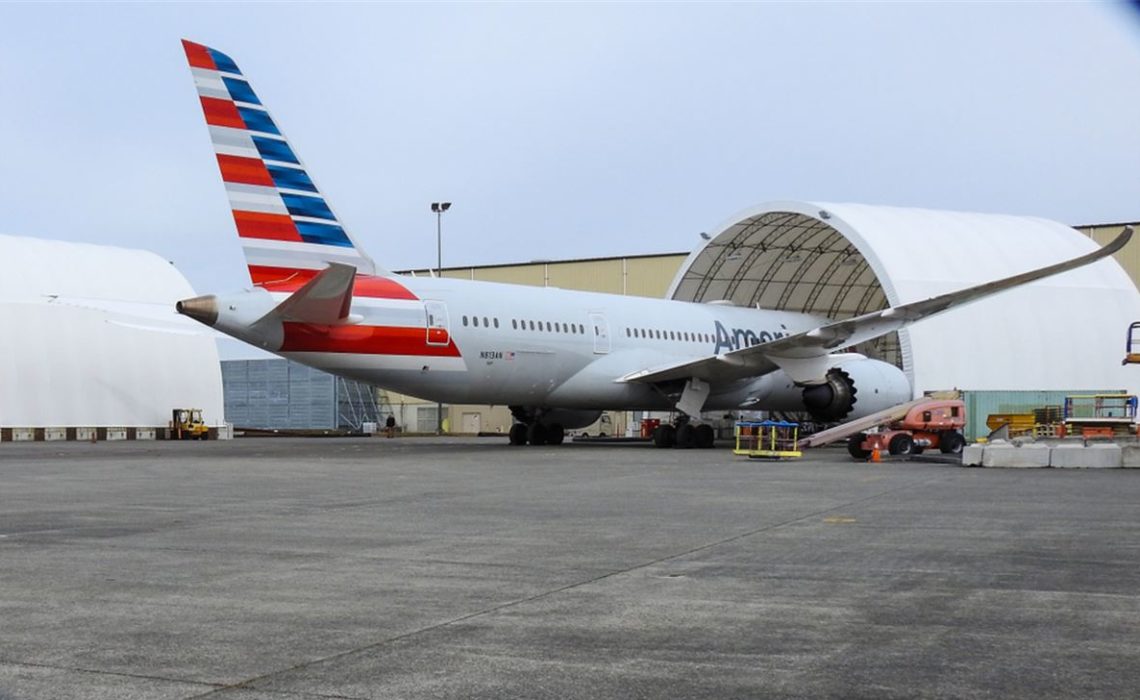 American Airlines expects the grounding of its fleet of 24 Boeing 737 Max aircraft to cost $350 million, CEO Doug Parker said during the company's Q1 earnings call Friday morning.
The costs will be higher, Parker said, if the carrier isn't able to put its Max fleet back in service on Aug. 20. American has already taken the preemptive step of removing all Max flights from its schedule until that date.
Parker wasn't ready to say what steps American might take to get remuneration from Boeing for the costs associated with the grounding.
"It's not something we've had any conversations about yet," he said. "At some point perhaps we will, but right now we are working to get the aircraft back flying."
Max aircraft worldwide have been grounded since March 13 due to a pair of crashes that investigations indicated were caused by erroneous information transmitted from an aircraft sensor to the automated flight control system. A total of 346 people died in last October's Lion Air crash and the Ethiopian Airlines crash in March.
Parker said American set Aug. 20 as the date to begin scheduled Max flying because the company has 95% confidence the aircraft will be recertified by then. Airline president Robert Isom added that should certification come faster, American will use the aircraft as spares in the meantime.
American reported Friday that the Max grounding caused 1,200 flight cancellations during the 18 days of the first quarter for which the grounding was in effect, resulting in a bottom-line impact of $50 million. For the period from March 13 through Aug. 19, American has cancelled 15,000 Max flights and has had to re-accommodate 700,000 customers, Isom said.
Along with the 24 Max aircraft in its fleet, American has 74 more on order.
The grounding of the Max played a role in American seeing a 5.4% year-over-year decline in operating income during the first quarter. However, the company's net income still increased 16%, to $185 million.
American reported revenue of $10.58 billion, up 1.8% year over year, but $30 million below analyst expectations, according to the website Seeking Alpha.
Earnings per share were 52 cents, beating expectations by 2 cents.
Source: travelweekly.com