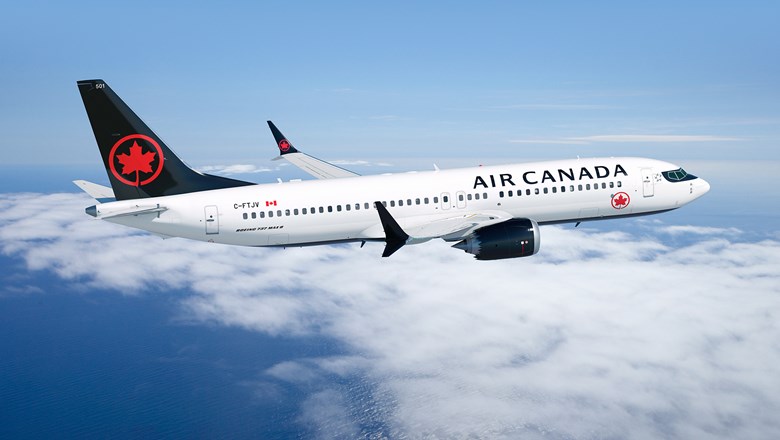 Canada's aviation regulator will allow airlines to resume operating the Boeing 737 Max beginning Wednesday.
Transport Canada said Monday that it has spent more than 15,000 hours reviewing the Max, which has been grounded in that country for more than 22 months.
"Canadians and the airline industry can rest assured that Transport Canada has diligently addressed all safety issues prior to permitting this aircraft to return to service in Canadian airspace," Canada's minister of transport, Omar Alghabra, said Monday.
WestJet, Canada's second-largest airline, will put the first of its 13 Max back in service immediately. Beginning Wednesday, the carrier will fly the Max on three weekly roundtrips between Calgary, Alberta, and Toronto. WestJet said it will keep that schedule for four weeks before potentially adding more Max service.
Air Canada said it will begin putting its 24 Max aircraft on commercial routes from Toronto to Halifax, Nova Scotia; Montreal; Ottawa; Edmonton, Alberta; and Winnipeg, Manitoba, beginning Feb. 1.
Transport Canada's lifting of the Max grounding follows the Nov. 20 ungrounding order by the FAA. Brazil's regulator has also allowed the plane to return to service. And according to an Associated Press report on Tuesday, Patrick Ky, head of the European Aviation Safety Agency, told reporters Tuesday that the agency will unground the plane next week.
On Dec. 29, American became the first U.S. airline to put the Max back in service.
The aircraft was grounded globally in March 2019 following the second of two crashes over five months that killed 346 people. The crashes were both the result of a faulty sensor, which transmitted erroneous information to the plane's automated flight control system, causing a nosedive.
Transport Canada's ungrounding order has many of the same conditions as those imposed by the FAA. Most notably, aircraft must receive a software update for the automated flight control system.
But the order goes beyond the FAA's by requiring that flight crews are able to disable the stick shaker from continuing to vibrate once it has been erroneously activated by the flight control system, a measure intended to reduce distraction of the crew. (A stick shaker is a device the vibrates the flight controls in order to alert a pilot that a plane is approaching a stall.)
Transport Canada is also requiring that airlines incorporate the Angle of Attack Disagree Alert as a standard function. The alert warns pilots when the readings taken by the aircraft's angle of attack sensors differ.
Source: travelweekly.com