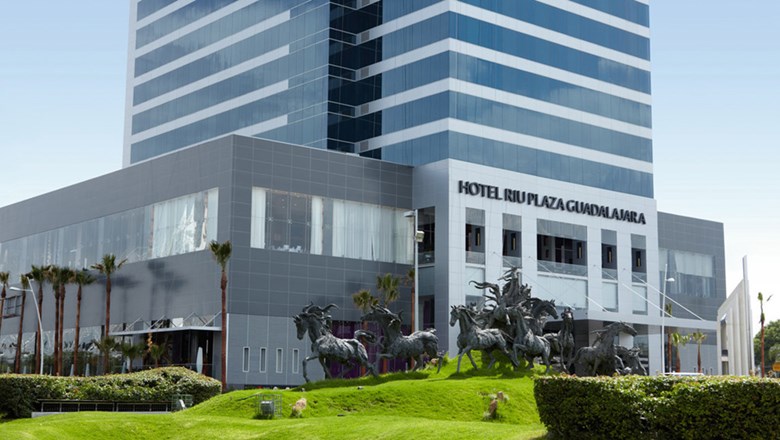 Riu Hotels & Resorts will begin reopening properties on May 25 with the Riu Plaza Berlin in Germany and the Riu Plaza Guadalajara in Mexico.
Riu shuttered all 99 of its hotels in March.
The 357-room Riu Plaza Berlin and 550-room Riu Plaza Guadalajara will also be the first Riu properties to implement the company's new Covid-19 safety and hygiene protocols. Under the enhanced guidelines, Riu hotels will limit hotel occupancy to less than 60%.
Additional safety measures will include guest temperature screenings, usage of personal protective equipment among employees, social distancing and the removal of all nonessential items — including coffee machines, magazines, leaflets and laundry bags — in guestrooms.
Buffets will remain part of the Riu experience, with the chain calling buffet dining "highly valued" by customers.
Riu will reduce restaurant seating capacity and seats will be assigned to allow for distancing. Guests will be required to disinfect their hands as well as wear gloves and a mask when going to the buffet. The buffets themselves will feature more individual portions, packaged products and live cooking stations.
Source: travelweekly.com