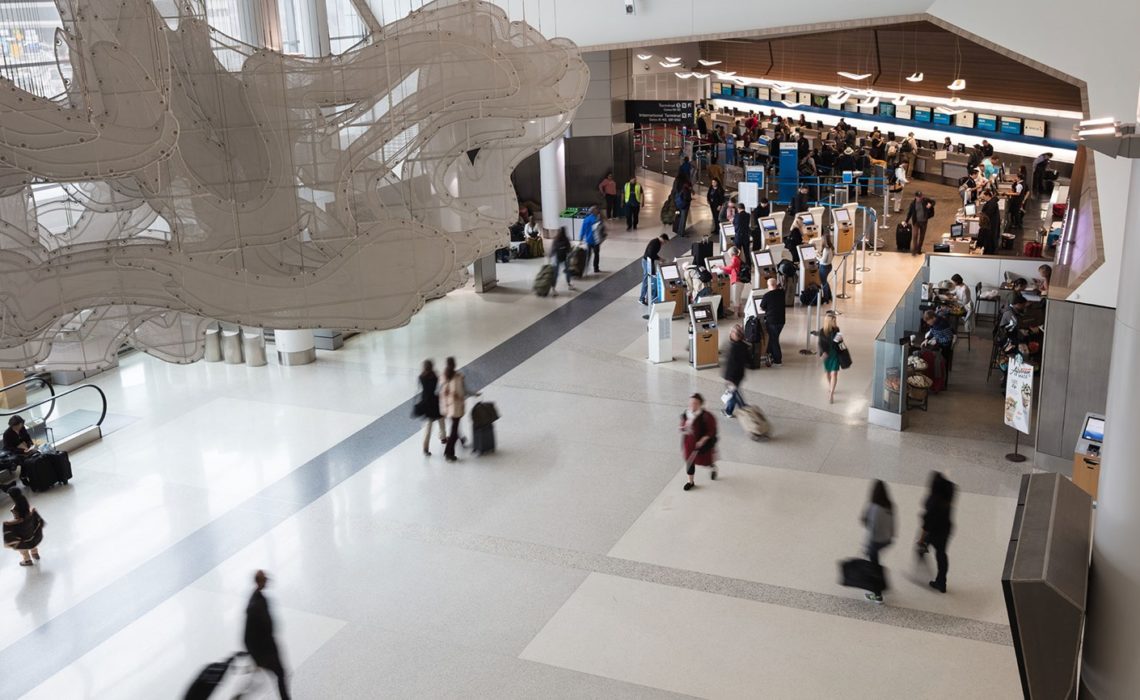 San Francisco Airport (SFO) has implemented a ban on the sale of plastic water bottles.
The airport believes the prohibition — which requires retailers, restaurants, airline lounges and vending machines to sell or provide water in recyclable aluminum, glass or compostable bottles — is the first of its kind at any airport in the world. The policy applies to both mineral and still water. It does not include other beverages that are commonly sold in plastic bottles, such a sodas, juices and teas.
"Prohibiting the sale of bottled water in plastic packaging was implemented at this time because the market for acceptable alternatives to plastic bottles has matured sufficiently to provide retailers with a variety of choices for sale," the airport said.
The airport encourages customers to carry their own reusable water bottle, which they can fill at approximately 100 hydration stations and drinking fountains located throughout its terminals.
The ban is a step toward SFO's goal, established in 2016, of having zero waste going to a landfill by 2021. The airport said approximately 10,000 bottles of water are sold there every day. Worldwide, less than 25% of plastic bottles get recycled, SFO added.
Source: travelweekly.com