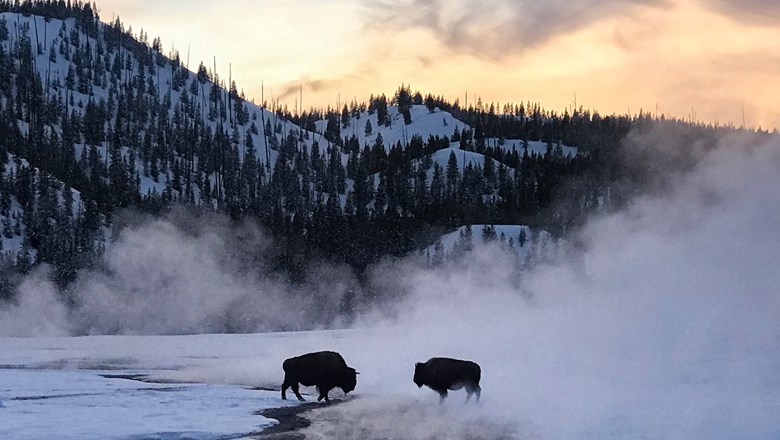 Tauck recently completed its first tour since the pandemic shuttered travel last March and said it is looking forward to restarting operations in the coming months.
The company said its first trip was a January "Wonderland: Yellowstone in Winter" departure and that additional Yellowstone trip departures are scheduled in February.
CEO Dan Mahar said the return to travel followed considerable preparation, including the mandatory use of masks, social distancing wherever possible and enhanced cleaning and disinfection procedures developed in close cooperation with its hotel, restaurant and transportation partners.
Additionally, guests are required to sign its Travel Well Pledge, a health screening form that confirms guests have tested negative for Covid-19 within five days of departure, are free of virus-related symptoms and have not been in close contact with anyone diagnosed with Covid-19.
Jeremy Palmer, senior vice president for Tauck Land Journeys, said the added precautions did not dampen the spirit of the Yellowstone travelers.
"Even with our robust Covid-19 precautions, our guest satisfaction scores for 'Yellowstone in Winter' have been consistent with our tour scores from prior years," he said. "It's clear that we're fully capable of delivering a Tauck-level experience while remaining diligent about our guests' health and safety."
Mahar declined to speculate on when Tauck would fully resume operations, but said he was upbeat about the future.
"Well over 60% of our 2021 capacity is already reserved, we're poised and ready for the upcoming year and we continue to look ahead with great optimism as reservations are coming in for 2022 and even 2023," he said.
"As a 96-year-old company, we've endured many, many challenges before, and without exception, every downturn or disruption has fueled huge pent-up demand. We know that our guests can't wait to travel with us, and we'll be ready to host them when the time is right."
Source: travelweekly.com