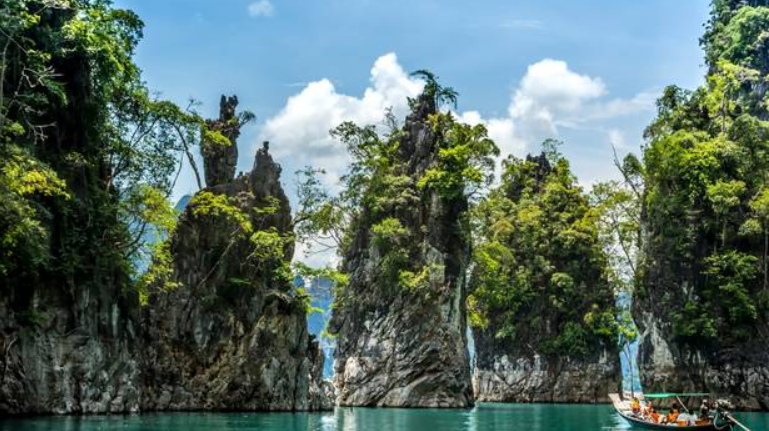 Deal of the week: You'll have a rare old time
Khao Sok National Park is two hours' drive from Phuket. You'll wander in one of the oldest rainforests in the world amid deep-blue lakes, waterfalls and towering limestone peaks. More than 300 species of birds dwell in the park, where visitors can explore caves and kayak. An eight-night holiday to Phuket from Auckland is priced from $1159pp, twin-share, or from $1139 for travel from Wellington or Christchurch. Return airfares and daily breakfasts are included. Book by February 20 (close of business tomorrow). Travel dates are available between April 30 and June 13, or between July 30 and August 31.
Contact: Flight Centre, 0800 427 555 or flightcentre.co.nz
The south is your oyster
Get ready for a trip to the southern end of New Zealand for a three-day taste sensation — the Bluff community is planning the annual Bluff Oyster and Food Festival. Held from May 24 to 27, the festival dishes up fresh seafood such as blue cod and crayfish, wild foods from the land and, of course, plenty of Bluff oysters.A travel and accommodation package from Auckland gives you festival entry, daily cooked breakfasts,a lunch and two dinners. Priced from $1289pp, twin share, you'll be flown to Queenstown, transferred to Invercargill and stay for three nights in an Invercargill hotel.
Contact: Pukekohe Travel, 0800 785 386 or pukekohetravel.co.nz
Natural wonders
Icy glaciers, active volcanoes, black-sand beaches, geothermal areas, roaring rivers, majestic waterfalls and beautiful lakes — Iceland has abundant natural wonders.
Couples who book an eight-day scenic coach tour by February 28 can save up to $2400. Now priced from $4804pp, twin-share, this tour begins in Reykjavik. Departures are on selected dates between May and September.
Contact: Globus Tours, 0800 000 883 or globustours.co.nz
Too good to pass up
Thousands of State of Origin fans are expected to converge in Perth this June, while millions more watch live coverage on TV. The match will be one of the rare times part of the rugby league series is played outside New South Wales or Queensland.Stay for two nights in the CBD at Pensione Hotel Perth. Get into the passionate crowd with a Bronze Ticket admission to Holden State of Origin Game II. Options to upgrade or extend your stay are available, and flights from New Zealand can also be arranged. This land-only package starts at $219pp, double-share. Book by April 24. Travel from June 22 to 24.
Contact: helloworld Travel, 0800 303 132 or helloworld.co.nz
Symphony in six movements
Cruise Venice, Split, Santorini, Mykonos, Dubrovnik and Ancona on a seven-night round trip from Venice, departing on October 5. On board MSC Sinfonia all main meals and entertainment are included as well as a drinks package. Prices start at $1649pp, twin-share for an Inside Fantastica cabin The ship has just been decked out with a virtual golf simulator for players, especially beginners, to practise their swing. Book by February 28.
Contact: helloworld Travel, 0800 808 040 or helloworld.co.nz
Source: www.nzherald.co.nz