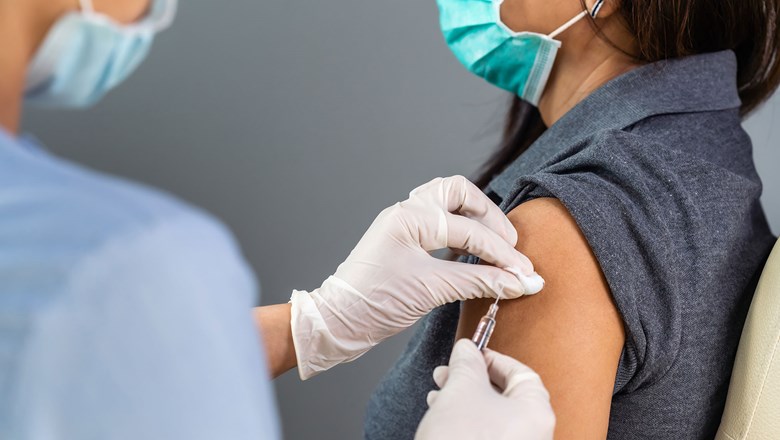 Industries worldwide are lobbying for their workers to be put at the head of the long Covid-19 vaccine line, amid limited supply and a slower-than-expected rollout.
After protecting society's most vulnerable, governments are weighing which sectors are most critical in keeping society functioning and getting economies going again.
The survival of the battered travel industry, among the hardest hit by the pandemic shutdown, will depend on enough people being vaccinated for travel to become widespread again and for its workers to be ready and able to service them. U.S. Travel Association CEO Roger Dow said last week, "Accelerating the distribution of vaccines is the key to getting travel back to normal."
In the U.S., the CDC's Advisory Committee on Immunization Practices did not add hospitality employees in Phase 1b of the vaccine rollout, a list that includes workers in food and agriculture, manufacturing, grocery stores and education.
However, states can make their own decisions about who is essential. Last week, Nevada Gov. Steve Sisolak announced a plan to prioritize casino hotel employees, a strategy that Virginia Valentine, president of the Nevada Resort Association, said in a statement would send "a clear message to visitors and meetings and convention organizers that Nevada is the world's safest travel and tourism destination" and "accelerate the consumer confidence needed to drive the visitor volume our economy depends on."
Such action may not be controversial in Nevada, where tourism is the single largest contributor to state and local tax revenue, but in other states the travel industry may face an uphill battle.
Nevertheless, the industry has been vocal. The American Hotel and Lodging Association (AHLA) in December sent a letter to the National Governors Association, urging U.S. lawmakers and public health agencies to classify hotel employees as essential workers during phase 1b.
"Hotels have been utilized as places to quarantine for many during the pandemic and helped support all levels of government by opening our doors to first responders and medical professionals," wrote AHLA CEO Chip Rogers. "Hotel employees also remain on the front lines, and each day that they come to work, they welcome both global and domestic travelers, increasing their likelihood of contracting the virus."
IATA called on governments worldwide to make aviation sector employees essential, as did the Air Line Pilots Association, which cited the industry's role in transporting the vaccines.
The World Travel & Tourism Council (WTTC), recognizing that the rollout will be slow and uneven, is more focused on ensuring that those who are unvaccinated are not discriminated against while crossing borders.
"The commonsense approach is to allow the free movement of people who can prove a negative test result rather than reserve travel or jobs for a small minority who have been vaccinated," said WTTC CEO Gloria Guevara.
But the WTTC is aware of the fact that tourism will come back faster if its workers are given vaccine priority.
"If we need our sector to recover and come back and be able to handle the pent-up demand by the time we are in the run-up to the summer, frontline hotel workers and [cruise ship] crew will have to be vaccinated," said Virginia Messina, managing director of the WTTC. "They are our frontline workers."
Another issue the industry faces is that many of the world's most active travelers will have to wait the longest to be vaccinated, which the WTTC cites as a reason the inoculations should not determine travel eligibility.
"Vaccines are really important," Messina said. "They have given everyone hope. But we also know that these vaccines will take some time to actually get to the population that is most likely traveling. Testing will help and will have to be available and will have to coexist with the vaccine."
Given the global nature of the cruise industry — any one ship could have crew from 25 countries — CLIA has voiced its concerns about vaccine access on behalf of seafarers to the International Maritime Organization (IMO), which has strongly advocated that seafarers, which includes cruise ship crew, be designated key workers, something that 45 member countries and one associate member have done.
"One of the potential benefits of seafarers being considered key workers is that it might give them a higher priority to get the vaccinations," said Brian Salerno, CLIA's senior vice president of global maritime policy. "That's a logical expectation at this point."
Salerno characterized the number of nations that have responded to the IMO's call "movement in the right direction."
"We'd like to see more countries take the same measures, but it's made a big dent," he said.
However, given the slow rollout of the vaccine, the cruise industry, which has spent months coming up with a set of onboard safety protocols for the resumption of cruising, is not depending on the inoculation for its restart, which is already happening in fits and starts in parts of Europe and Asia. The protocols include testing and quarantining ship crew and the testing of all passengers.
"There is a full set of polices from soup to nuts that provide that level of protection to make cruising safe," Salerno said. "The health and safety protocols in place, which are very aggressive to start, are meant to be in place for a while. Even once the vaccine is widely distributed, we're going to need to get the advice of health authorities as to what measures we can begin to scale back on. I don't think it's an on-off switch with the vaccine. These measures will be with us for quite some time."
Source: travelweekly.com