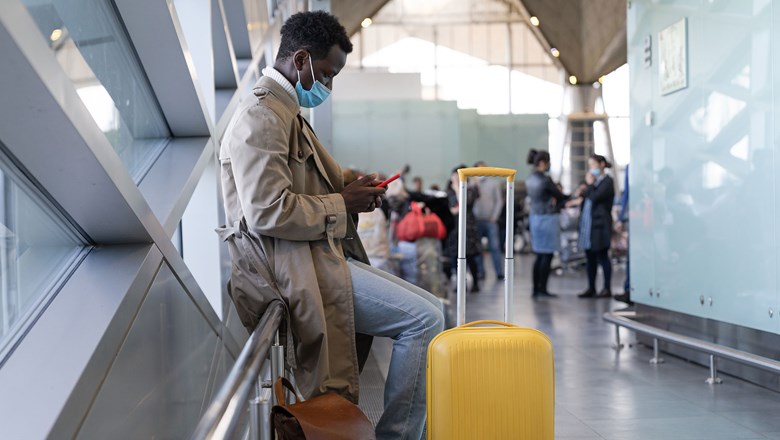 The U.S. Travel Association praised most of the new administration's travel-related executive orders, saying they will encourage safe travel and help restore the millions of travel lost last year.
President Joe Biden signed an executive order Thursday requiring that people wear masks during interstate travel, including on airplanes, buses, trains and boat or ferry services as well as in airports. The order also requires quarantines for individuals entering the U.S.
"We strongly support the president's mask mandate for interstate travel, which is in line with the industry's health and safety guidance and consistent with what countless travel businesses are already doing to protect travelers and workers," said CEO Roger Dow.
As expected, the association said the order's mandatory quarantine requirement for international travelers "could be extremely difficult to enforce — and unnecessary in light of required testing and the many other protections now in place. In the domestic environment, where there aren't defined ports of entry for travelers, mandatory testing and other requirements are also impractical and could divert scarce public health resources away from other priorities."
U.S. Travel has spoken out several times since the pandemic started in favor of testing over quarantining. During remarks Thursday, the president did not specify how long people will be required to quarantine upon U.S. arrival. The executive order says only that the quarantine period will be in accord with CDC guidelines. On its website, the CDC recommends that in most cases individuals stay home for seven days after arriving from abroad.
U.S. Travel also praised the potential flexibility given around the CDC's inbound testing requirement, which Dow called "the key to reopening international travel," and which he said should pave the way to easing travel restrictions on the E.U. and the U.K. as well as countries such as Brazil.
"If the testing requirement is going to work on a global scale, it has to be flexible and reflect where testing resources are available and where they're not," he said. "The executive order would allow for flexibility if it's needed."
Travel industry leaders have said that the testing mandate could create "a logistical crisis" given the different varying availability of in-destination testing.
Dow also called the repeal of the travel ban from certain Muslim-majority countries "the right move."
"We look forward to working with the Biden administration to develop realistic and effective risk-based policies," Dow added, "and to educate travelers on additional recommendations, to help continue the safe reopening of travel."
Source: travelweekly.com