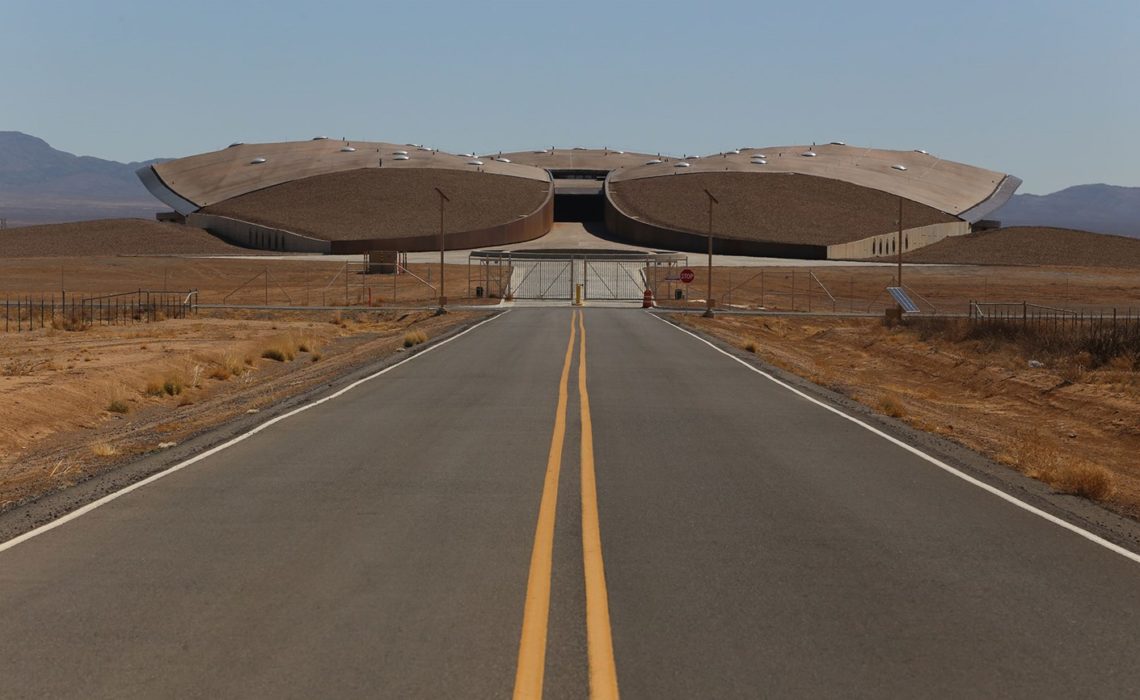 Richard Branson said his commercial spaceflight company, Virgin Galactic, is making its move to New Mexico's Spaceport America, signaling the final countdown to his long-awaited launch of space tourism.
New Mexico built the $250 million futuristic spaceport for Virgin a decade ago, but — like much of the commercial space industry — the company's testing and development of the space vehicles needed to begin $250,000-a-head flights took much longer than initially expected.
Earlier this year, Virgin completed its second successful spaceflight from its base in California's Mojave Desert. The company has said all along it would move to Spaceport America, which sits in the high desert between White Sands Missile Range and the town of Truth or Consequences, once it was ready to begin its final round of test flights.
Branson announced the move at a press conference in Santa Fe on Friday with New Mexico Gov. Michelle Lujan Grisham.
"New Mexico delivered on its promise to build a world-first and world-class spaceport," he said. "Today, I could not be more excited to announce, that in return, we are now ready to bring New Mexico a world-first, world-class space line. Virgin Galactic is coming home to New Mexico, where together we will open space to change the world for good."
Indeed, it's been a long wait for New Mexico, which years ago expected to see revenue from flights and other operations at the spaceport. Instead, the Spaceport remained a drag on the state coffers as it sat largely empty for years after being christened with great fanfare by Branson in 2011.
"Virgin Galactic's announcement today is an incredibly exciting development for both our state's economic future and the future of aerospace in general," the governor said. "With these workers here and with these plans firmly in place, I'm certain New Mexico will serve as the launchpad for the rapid industry growth we've been expecting for so many years. Today marks the beginning of the next chapter of aerospace in New Mexico."
Virgin said the move, which involves more than 100 staff, will commence immediately and continue through the summer.
Source: travelweekly.com