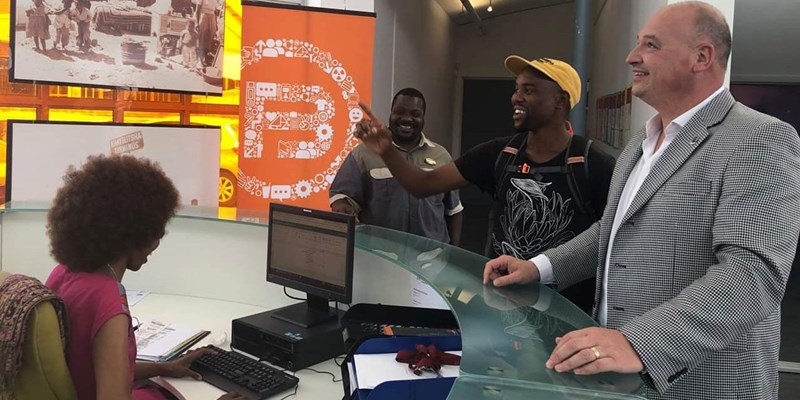 The Western Cape will launch a set of Curated Routes in Khayelitsha township, an initiative conceptualised and implemented by Cape Town Tourism.
Khayelitsha is a community that is rich in culture, with unique people and places to explore. The initiative will allow the community to showcase its local offering, while creating new opportunities for the locals. "Through the revised Tourism Development Framework (TDF), which takes a new immersive approach to cultural tourism, it showcases all that Cape Town's largest township has to offer," says City of Cape Town Mayoral Committee Member for Economic Opportunities and Asset Management, Alderman James Vos.
"The new approach challenges the traditional tourism model in townships where tourists are bused into the neighbourhoods and often have minimal interaction with locals, whereas Cape Town Tourism's Curated Routes are crafted in partnership with local SMMEs residing in the area."
The Curated Routes focus on three different experiences, allowing visitors to experience different parts of the neighbourhood, activities, and interact with the people including artists, baristas, and start-up business owners.
"I believe that this initiative could not come at a better time, as it demonstrates the significance of the revised TDF for Cape Town with the core focus of creating more community-based offerings," says Vos. "My immediate priority is to champion the implementation of this strategy that will boost cultural experiences and help diversify products that will lead to more community involvement and economic benefits."
The TDF consists of five key goals:
Ensuring visitor comfort, improving and diversifying products and experiences, stimulating demand, generating community involvement, benefits and support; and organising for growth.
Showcasing the importance of bringing to life new products and exciting experiences in areas that were previously marginalised and excluded from the tourism landscape.
Products such as these show that Cape Town is an inclusive city and is ready to break barriers with ground-breaking tourism offerings that open up new opportunities.
Safety is vital, and building a safe city for residents, businesses and guests is a key priority. "For this reason, we also partnered with Cape Town Tourism in empowering and employing young people as Safety Ambassadors and this programme has seen major success in providing visitors with a safe experience," added Vos.
Tourism is a significant contributor to employment in the city and sustains around ‪300 000 jobs in total, making it the sector with the highest growth and employment potential.
Cape Town's objective is to help establish 'tourism-preneurs' while transforming the tourism landscape in the City into a thriving tourism business ecosystem that drives demand, and makes business sense. It will also facilitate sustainable job creation.
Source: tourismupdate.co.za